The Heat go round in a big way: Giannis, on the horizon
Indiana did not have Sabonis, its All-Star player, and is 4-0 against. The Heat celebrate but content: Giannis, next.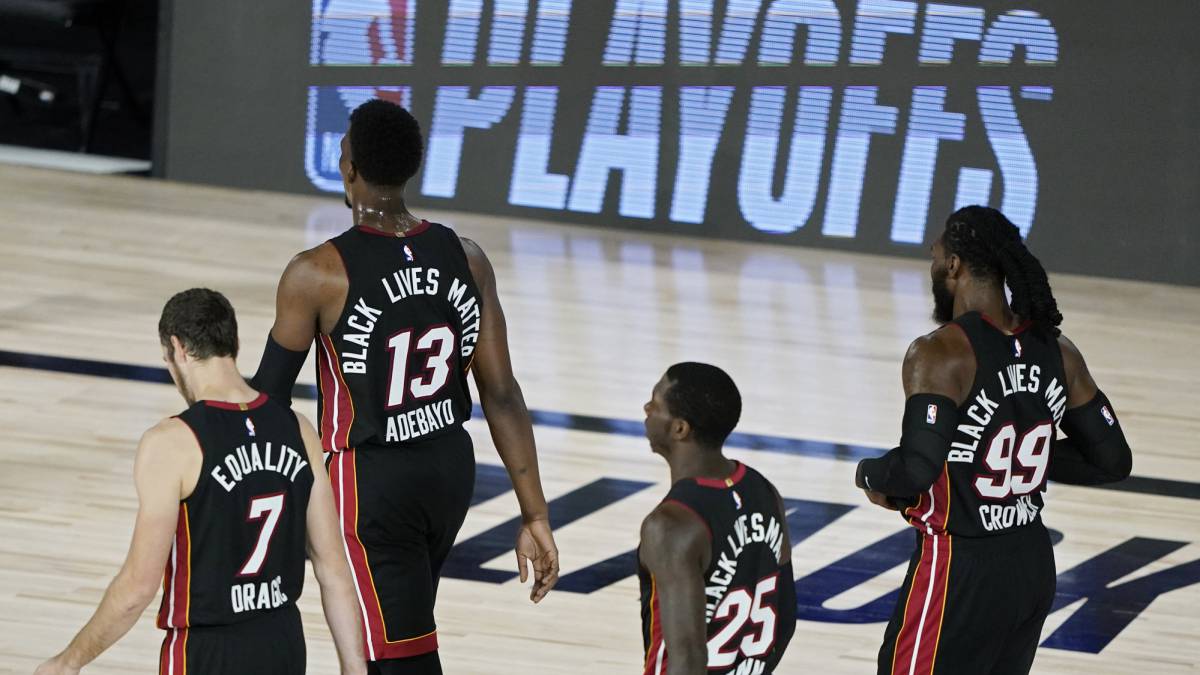 Miami Heat has a great prize in the first round of the NBA Playoffs: passing clean, without losses, sweeping their rival. The Pacers have not been the ones in the regular phase at any time, not in the bubble but in this tie, and they have fallen with force and the first change. They did not have Domantas Sabonis and Victor Oladipo was at half throttle, so they do have an excuse for such poor performance. 4-0 and home. For the Heat, against an opponent of substance, it is the confirmation that they do opt for everything in the Eastern Conference, although the problem is that they expect, probably, the Bucks of Giannis Antetokounmpo.
The Pacers held the dribbling of baskets for just over a quarter to be level with the Heat, but from the second quarter on, Erik Spoelstra's advantage was always there. They have become a great team after the signing of Andre Iguodala, the growth of Jimmy Butler as a leader and the talent of Robinson and Herro outside of Adebayo on all sides: very to take into account.
It was in the second quarter when, curiously, Jimmy Butler's exit due to a blow to the shoulder gave the Heat wings. They were the first minutes in the Playoffs for Kendrick Nunn, whom they are reserving because he has not recovered well after passing the coronavirus, and scoring as soon as he entered a set that went from 30-30 to enjoy until the break of advantages of 6-8 points.
The good role of Myles Turner (22 + 14 + 5), finally, added to the ease that Warren could have despite the fact that Butler returned as soon as the half-half break was over, Oladipo's internships and the direction of Brogdon. What happened? That they endured what they could. The Pacers bench, praised on the first day, added only three points and thus it is difficult to beat a team with Miami's wardrobe depth. When McMillan's men tried to catch up with Spoelstra's, Slovenian Goran Dragic decided, scoring 13 of his 23 points in the final period. A couple of touches from rookie Tyler Herro closed the game at 99-87 with an outstanding performance also from Adebayo (14 + 19 + 6) and Olynyk (11 + 8) .
Photos from as.com