The Grizzlies fall to Toronto and complicate the eighth place
Ja Morant and his men tried to pull epic, but the Canadians held their ground. The Blazers stalk eighth in the West.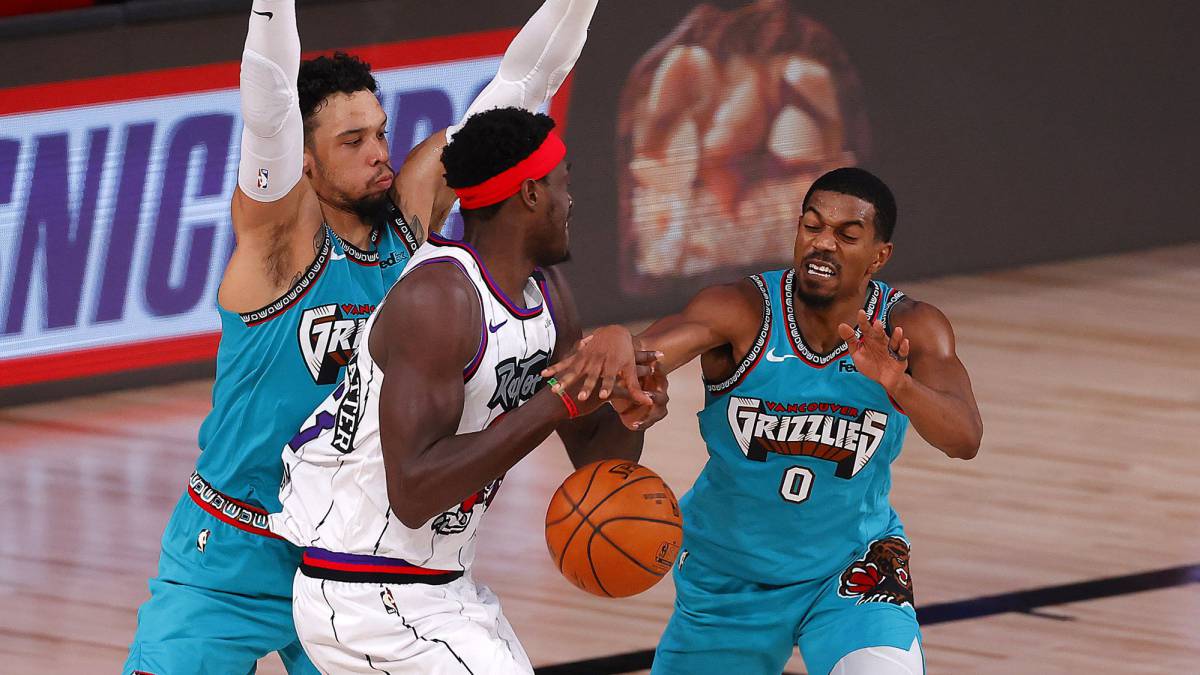 The Grizzlies get complicated. With a win they would have secured eighth place in the West, but now they have the Blazers on their heels. To them and to Suns and Spurs, who do not give up in that fierce fight for the playoffs, the most remarkable thing in the restart and in the eight games that there are of that reduced regular season that gives way to the playoffs. Before, there will be a play-in in the most competitive conference, the one that has been on the rise since Jordan's retirement until now in contrast to an East that usually demands less. And the Grizzlies can even be left out of that tournament, who no longer have that advantage guaranteed either, which consisted of winning one of three games to qualify for the title playoffs. The new system, unfair to Ja Morant, has hurt a team that watched the playoffs very closely in March and now fears being left out.
Before the Raptors, things weren't going to be easy. Nick Nurse's men had lost to the Celtics, but were coming off three consecutive victories in the first three games of the bubble. The first period was dominated by Ja Morant and his team (25-20), who received 40 embarrassing points in the second half that left them down at half-time (60-54) and with 17 points behind with 12 minutes to play (88 -71). An impossible mission that they were about to solve, resurrecting in a final phase of the meeting in which they threw a lot of heart and were placed in a single basket (95-92). A mere mirage by which the Canadians were unmoved, spurred on by the magic of a Nick Nurse who knows them all and transmitted courage to his people to close the duel.
Pascal Siakam was the best of the game with 26 points, answered by 25 for Dillon Brooks by the Grizzlies. The Raptors had up to six players above 10 points (10 just from Marc), with special mention for the double-double achieved by Serge Ibaka (12 + 12). In Memphis, Grayson Allen went to 20 points and Ja Morant was in 17, with 10 assists and appearing intermittently, although he was the protagonist in the frustrated comeback attempt of his own, who dreamed of that eighth place so expensive but they stayed on the way. All or nothing now for the Grizzlies, who will face the Celtics and Bucks in the last two games. Two tough opponents for eighth place as the Blazers, Suns and Spurs rub their hands. Crazy days await us in the West. For a change.
Photos from as.com