Antetokounmpo completed a perfect first half: 21 points with an 8 of 8 shooting, 5 rebounds and 4 assists. Orlando held out for a quarter.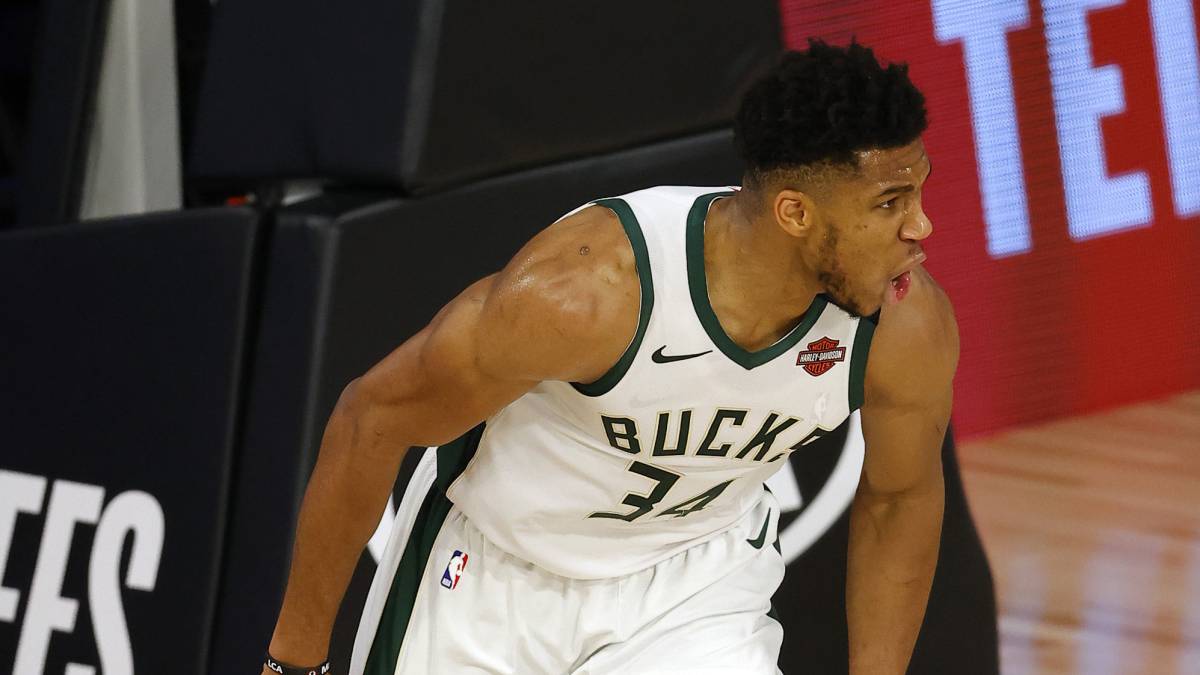 There was no third game in Orlando between Magic and Bucks. And there was not because the beast woke up very early: Giannis Antetokounmpo annihilated, without regard, without complexes, his rival in the scarce 16 minutes that he was on the court in the first half. The Greek added a barbarian 21 points with a card in the perfect field shot (8 of 8 with 2 triples), 5 rebounds, 4 assists, 1 steal and 1 block. No one since Yao Ming in 2009 had been 100% effective in the first two quarters of the playoffs. In that duel against the Portland Trail Blazers, the Chinese giant scored 24 points with a 9 of 9.
To put us in context. In the defeat of the first day, Antetokounmpo had 10 more points with 17 more shots and 34 minutes on the court; in the second, it was only 7 with 15 pitches and 31 minutes. The Hellenic closed the match with 35 points (12 of 14), 11 rebounds and 7 assists in 31 minutes.
It was a coup of authority after the bland passage through the bubble that he and the team were having to date in this bubble. The game was not convincing. It was not as irresistible as the one shown during the Regular Season until its hiatus in mid-March due to Rudy Gobert's positive for coronavirus. Now, with 2-1 in favor and a more efficient game, the future is seen with different eyes.
Easy match
The Magic aborted fast. They fled without looking back in minute 4 of the game, when they had their last advantage of the duel (9-8). From that point, nothingness. They were devoured by impeccable partials: 14-23 to close the first quarter; 20-39 in the second. The scoreboard, at halftime, already marked a final 43-70 closed by Anteto from the personal, his only black point with 7 out of 10. In the third quarter, the advantage was at +22 (77-99) and at the end, at + 14 (107-121), with everything already decided.
Milwaukee avoided any type of mutiny with more than 55% in the launch (46% from the triple) and a supportive distribution of the points. Only Middleton, Bledsoe and Brook Lopez made it past ten, but all the players who stepped onto the court except Marvin Williams scored at least one basket. And the power forward was because he only played six minutes after a tough altercation with James Ennis, which ended with both sent off. In Orlando, for their part, the regulars had good numbers: Vucevic left until 20; Fouriner, at 13; DJ Augustin, at 24; and Ross, at 20.
Photos from as.com