The Ferrari is Ultimate in Spa!
Vettel closes the classification of the definitive free training and can fall in Q1 within an hour. Hamilton was the fastest and Sainz, ninth.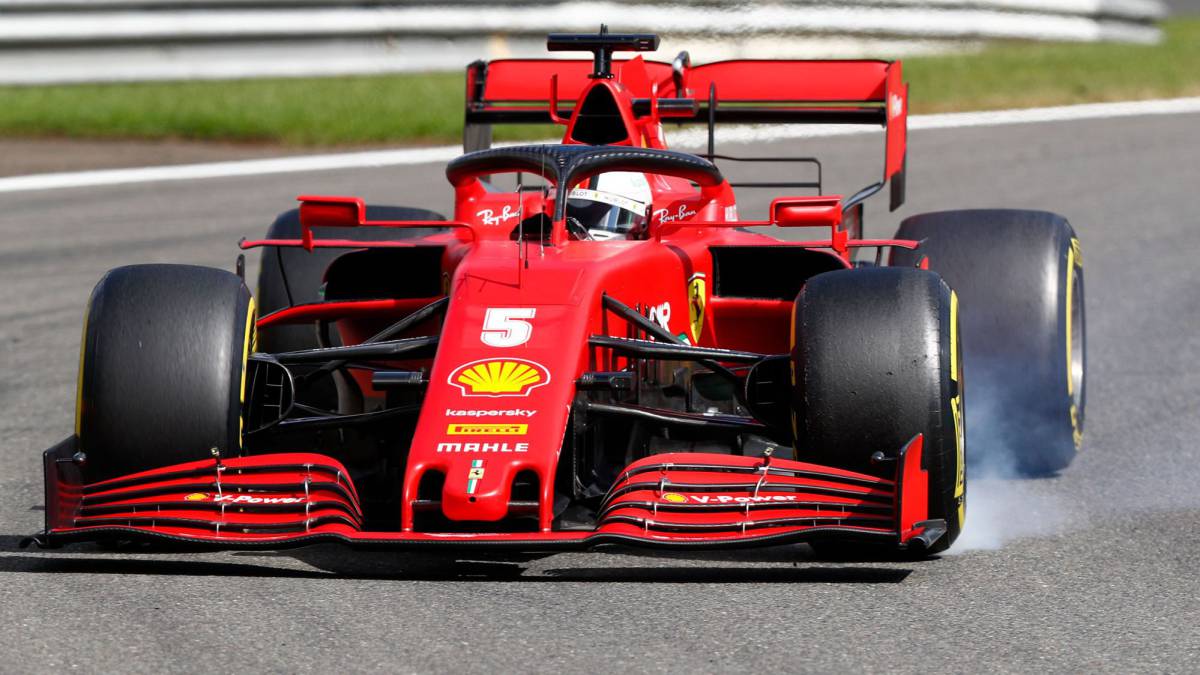 Strange training sessions in Belgium that are crowned with the third session, in which much less was shot than usual due to a timid rain at the beginning. The Haas were hardly seen, because on Friday they had problems and completed very little filming, but the rest of the grid took 20 minutes to leave and when they did, it was without hurry. Overall, two solid runs from each car on this Saturday morning and little else to prepare for qualifying. A good example that the experiment in Ímola (two free ones will be eliminated) has a justified hypothesis behind it. The funny thing is that many drivers complained about the traffic when for more than half a session, no one was on the track.
As it is no surprise that Lewis Hamilton leads a practice, the timesheets begin to be explained from below: Sebastian Vettel was last, beaten by Russell and Giovinazzi, and Leclerc signed in the 17th time. Neither of them would pass Q1 in this scenario and things have to change a lot in the next hour so that the Ferrari does not fall in the first cut of the classification, or even both. It would be a shame, a nonsense. The worst thing is that it can happen. The lack of power is accentuated at this spectacular circuit and brings out all the shortcomings of a mediocre car, but that does not justify the disaster of the same team that dominated the last two Belgian Grand Prix.
Ahead, again some equality until Mercedes takes out the artillery. Ocon, Norris and Albon were less than half a second behind the Briton, with Verstappen somewhat further but without noticeable differences. Carlos Sainz signed the ninth time seven tenths behind the head, but the other McLaren's records allow us to be optimistic. Q3 seems like a comfortable target and the top-7, feasible under the circumstances.
Photos from as.com