The falls marked the start of the Tour: "It was a carnage"
The peloton agreed to slow down and only Astana tried to pick up the pace. Many favorites went to the ground. Valls, with a broken clavicle.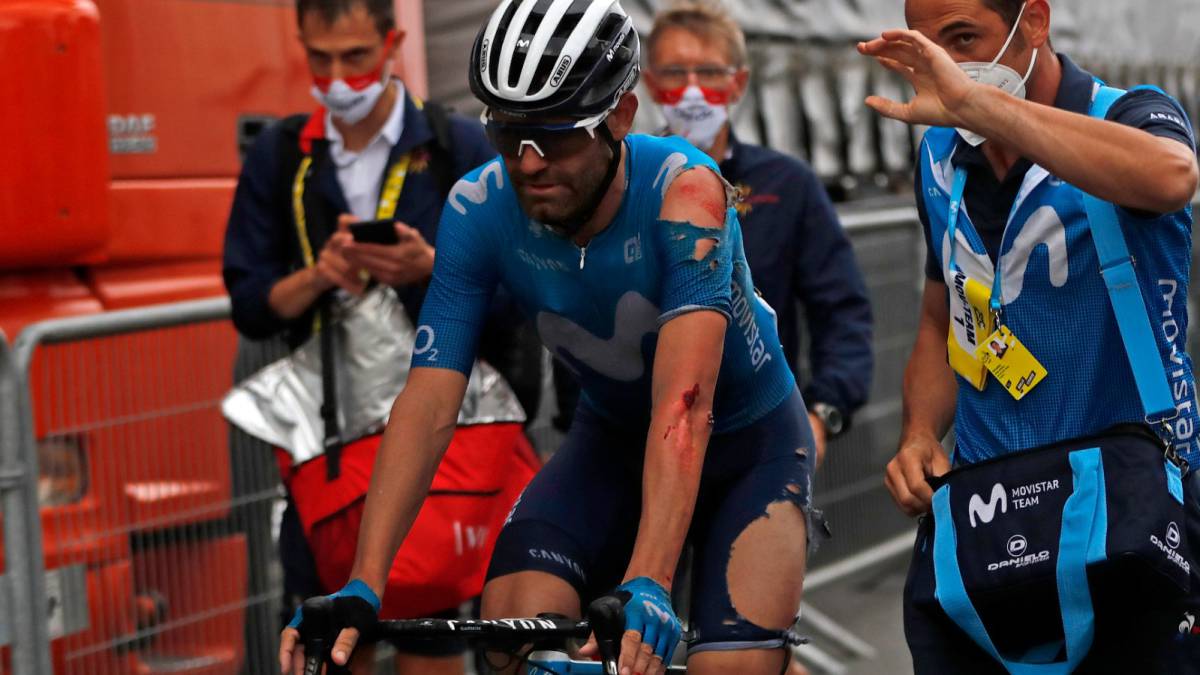 "A butcher shop". That's how graphic was Omar Fraile's definition of the first stage of the Tour. The Basque Astana was also the only team that dared to discuss the non-aggression pact agreed between Jumbo, Ineos and Movistar ... with catastrophic results: Superman López was embedded in a descent against a traffic sign, fortunately without consequences physical, and had to give the bike Ion Izagirre. Fraile described the route as follows: "It is a tourist area with a complicated orography. There was a lot of oil and dirt, it was like soap, and nothing that you touched the brake would hit the ground. 80% of the peloton kiss the ground. "
The leader of his squad, Superman, did not suffer any injuries despite his spectacular accident and also being hooked when crossing the three-kilometer banner to the finish line. "The route had too many curves and a lot of paint. At least nothing happened to me ", explained the Colombian. Along with Thibaut Pinot, who entered with his jersey torn at the level of the left clavicle, the two favorites suffered the most. Regarding the fuss of Tony Martin and the discussions between Gorka Izagirre and Luis León with the men from Jumbo and Movistar, from Astana they downplayed the issue: "Race things, we simply wanted to do what was best for us" .
Pablo Lastras, director of Movistar, assured AS that slowing down meant "the most sensible decision given the dangerousness of the road": "It seemed good to me, as well as that they took the times to three of the arrival to avoid more scares, and just when crossing that border there was another mounding ". Only Valverde, Mas and Cataldo did not suffer mishaps between the telephone. Erviti (three times), Soler (two), Rojas, Verona and Oliveira did hit the asphalt, with more or less damage. Rojas visited the medical truck with back pain. Soler had a blow to the knee. "What a beginning", summarized Erviti.
At the Ineos, Amador fell twice and Sivakov three times. While the Tico rejoined the group, the Russian received hard physical and emotional blows, visited the doctor and managed to finish between nods and oaths 13 minutes behind Kristoff. Bennett, Gesink and Kuss suffered the harshness of the day in the Jumbo. Neither did Nairo, Porte, Nieve, De la Cruz ... a scabechina. Although the worst part was Rafa Valls, evacuated by ambulance with a broken clavicle (he will not leave in the second stage). And Degenkolb crossed the finish line out of control.
Photos from as.com