The exit operation is accelerated before the return to work
At the moment, only the Promesas player, Víctor García, has closed his loan to Sabadell, but in the coming days there may be a significant exodus at Real Valladolid.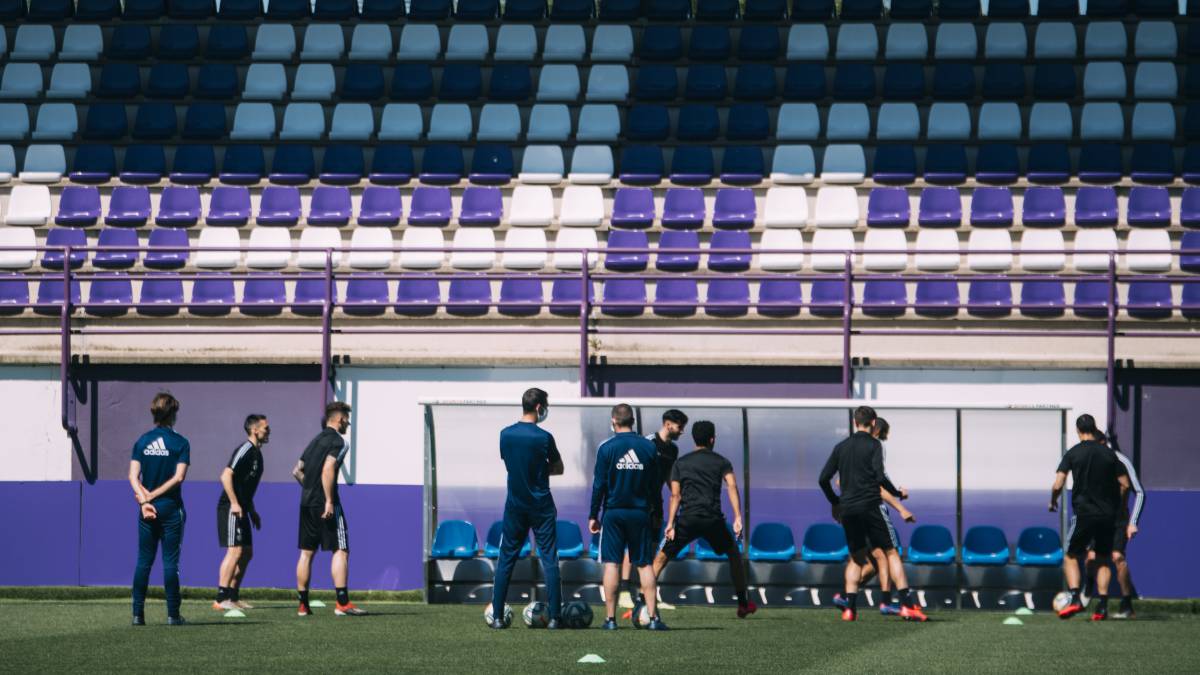 Real Valladolid is still involved in the exit operation and will have to accelerate in the next few days so that Sergio González has a manageable number of players in the first training session on the next day 13. So far, only Víctor García has packed his bags and has been loaned to Sabadell, while others seem to have a solution close to their future. Antoñito's agents are negotiating the separation of the Andalusian and in Tenerife they point out that the full-back can be part of the chicharrero team. Nor does the exit from Stiven Plaza on the way to Turkey seem far away. In the Ottoman country there is already talk of the possible arrival of the Ecuadorian to Trabzonspor, while in Lugo they are also waiting with open hands for the central defender of Promesas, Diego Alende.
Their future footballers such as Caro, whom many Second Division teams want in their ranks, Toni, who would not frown upon going abroad, are not yet so clear about their future, as Anuar, with some offers in Spain and in other countries, including Chris Ramos, as Pucela Transfer points out, with offers in Cyprus and Poland. Neither is the future of Moi clear, after his season in Santander, like that of Luismi, who happens to be a highly valued player in the Second Division, but who ends his contract in June 2021 and the club intends to put him in some operation. For his part, Waldo could take a loan to gain continuity. Among the Promesas players who could jump to Second in search of growing as footballers and having continuity to return to the club next season are Doncel, with several regional offers such as Mirandés and Ponferradina, Oriol, followed by a couple of teams Second and Roberto Corral, for which Cartagena has shown interest, while they could have their opportunity with the first team, at least in the preseason, El Hacen, Kike Pérez and Sekou, in addition to Marcos André who will be from the first team with complete security, except for sale. Finally, there are the cases of Aguado and Moyano. The midfielder, despite not having had an outstanding performance in Soria, intends to try to convince Sergio González in the preseason before going on loan again, while the positions with Javi Moyano are still very far away to the point that the player is not taken for granted And he only thinks of returning with the team to train next week and the club interprets that they told him to find a team a long time ago.
Photos from as.com