The Deceuninck doctor: "I hope Fabio Jakobsen can run again"
Yvan Vanmol, Belgian team doctor, assessed at Sporza how the cyclist is recovering after his hard fall. He will return to the Netherlands this week.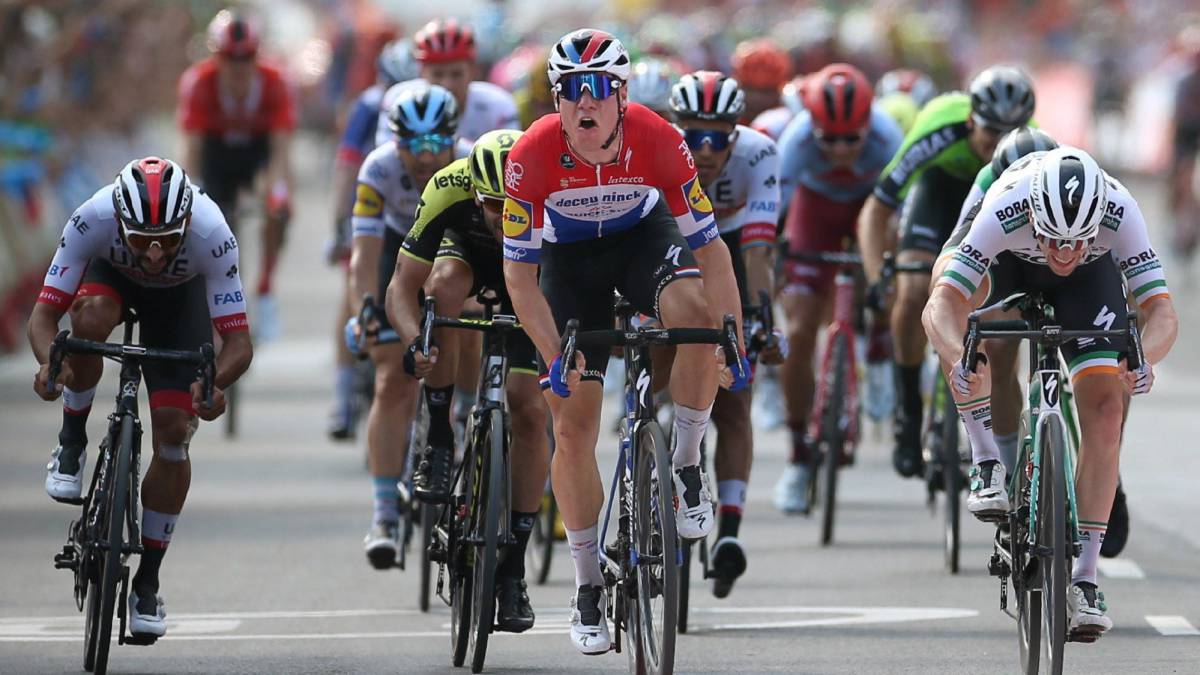 Yvan Vanmol, Deceuninck Quick-Step doctor, spoke with Belgian media outlet Sporza about Fabio Jakobsen's recovery after the runner's hard crash in the first stage of the Tour of Poland.
Vanmol believes that it is still too early to tell, but is confident that Fabio Jakobsen can compete again. "I don't dare to say for sure, but very possibly Fabio will be able to run again. We are giving him positive messages and thus he is also hopeful for his recovery."The doctor also stated that the cyclist is responding very well to the recovery and that later this week he is scheduled to return to the Netherlands to continue with the rehabilitation. "Despite the seriousness of the accident, Fabio Jakobsen is responding very well. He is conscious. He cannot speak but can communicate by text messages. By the end of this week he will be ready to be transferred to the Netherlands"
Vanmol remains wary of the wounds Jakobsen still has on his face, though he hopes they heal quickly as there are no damaged vital organs. "We are still concerned about cosmetic damage and damage to the muscles near the mouth. No vital organs were affected, so we hope that everything will go better. I contact a doctor at the hospital who speaks English and did his job perfectly. . He did not resuscitate Fabio but they did intubate him ".
Photos from as.com