The curse of the culés myths
Kubala left in disgust for Espanyol, Núñez finished Cruyff. And Suárez, Maradona, Schuster, Ronaldo, Romario or Neymar also had a traumatic end.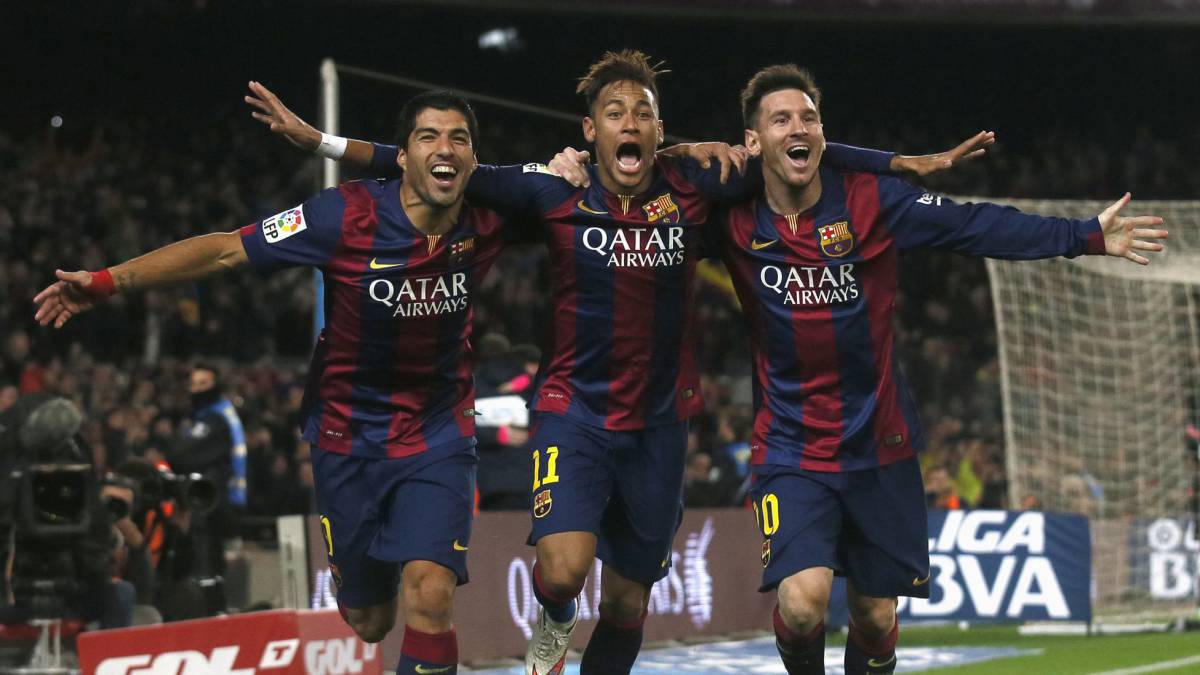 We can agree that there are three myths above all things in the history of Barça. Two of them, by the way, already have a statue: Ladislao Kubala and Johan Cruyff. And the third, Leo Messi, expects another sooner or later. None of the three had (or are going to have) a movie ending at Barça. Neither they, nor minor gods like Luis Suárez, Schuster, Maradona, Ronaldo, Laudrup, Romario, Figo or Neymar. Something cursed is installed in the history of Barça, which may have to do with civil warfare installed in a vibrant entity but that has the ability to harm itself like no other. Something diabolical that has ended up becoming natural and that has to do with traumatic endings of great characters.
Let's start with Kubala. Laszi's last game as a player was the Berne posts final in 1961. He wanted to keep playing, but Enric Llaudet had other plans for him. Kubala's physique was badly punished, so he was appointed director of the club's soccer school and later, coach. He was coach of Barça the second half of the 1961-62 season the first part of the 1962-63 season. But Barça did not go well and, disgusted after being dismissed, Kubala signed for Espanyol ... as a player. Part of the barcelonismo did not understand the decision. He would end up being a player-coach and received a 5-0 at the Camp Nou. He asked his teammates from Espanyol to make a corridor for Barça in another decision that generated controversy.
Let's continue through Cruyff. His end as a player was strange. After five years, his last game was a friendly against Ajax. Núñez had just won the elections and shared the box with Raimon Carrasco, outgoing president. After five years at Barça and giving up the World Cup, it was thought that this could be his end ... But no. Cruyff kept playing. In the United States, Levante, Ajax and Feyenoord, where he showed Ajax that he was not finished taking the League with the eternal rival. That was Johan. But the cursed end for Cruyff did not come as a player, but as a coach. After raising Barça to unknown quotas, leading him to win four consecutive leagues, something that not even Guardiola ever repeated, and giving the club the first European Cup in history, he was fired badly by Núñez at the end of the season 1995-96 when he was building a big Barça. His goodbye forever divided the Barça fans between Nuñistas, who continued in Gasparismo and later, in Barto-Rosellismo; and cruyffistas, a trend that Guardiola and Laporta undoubtedly adhered to. A third way to that dichotomy has not yet been found. The matter has been so ugly that Cruyff came to return the badge that indicated him as honorary president of the club when Rosell was elected president in 2010. "These things cost a lot to accept (Laporta named him), but to return them, little work," he explained with absolute simplicity the Dutch.
Let's go to Gods a step below Kubala, Cruyff or Messi, but transcendent. Luis Suárez recently explained in an open letter to the Barça website his strange case, which led to a transfer of 25 million pesetas to Inter that, on the other hand, saved the club's economy and had been authorized by Enric Llaudet and Jaime Fuset , who were the presidential candidates when he left. "A situation had been created that ended up causing me to say goodbye. I don't really know why, but the Barça public began to whistle at me. A rivalry situation had been generated between Kubala and me that did not really exist. He and I always we had gotten along very well but people insisted on whistling me when he was not playing. The point is that I was not taking his place on the field. I was playing the game organizer. We had different roles and, when he was not playing, it was probably because Kocsis , Evaristo or Eulogio Martínez, other great players that we had in the team, were the ones who played in their place. In fact, they also whistled at me when Kubala played. " In a friendly included as consideration for his transfer, the Camp Nou fans whistled at the Galician who, hurt, ended up making a sleeve cut and leaving without warning. In 1968, Kocsis invited Suárez to his tribute party. Then the fans, perhaps understanding the mistake, applauded him.
In the 1980s, the traumatic marches were those of Maradona and Schuster. The first was an unfinished story. His two seasons at Barça were marked by injuries and, finally, that Cup final against Athletic and after which a sanction awaited him, which he avoided by ordering his agents to bring an offer that was from Naples. "Catalonia is a great place to live ..., less for a footballer," he said in his goodbye, full of reproaches to the president, Josep Lluís Núñez. "It leaves very much to my regret," he came to say. But it was not so. Núñez had already been making his plans. He was going to finish Menotti and sign Venables. Before isolating himself, the Argentine jumped.
After Maradona came the bad end of Schuster. A couple that could have dominated Europe, broken by the mismanagement of Nuñismo. Schuster's anecdote in the final of the European Cup in Seville is well known, when he left Sánchez Pizjuán in a taxi after being substituted against Steaua and followed the penalty shoot-out from the hotel. "Venabñes wanted to show that he could win the European Cup without me," he went on to say. Schuster went a year without playing for Barça. Then he participated in the 1987-88 season, but his head was already in Madrid. He refused to renew and, after a meeting with Leo Beenhakker and Ramón Mendoza, decided to sign for Real Madrid.
In the 90s there were also sounded goodbyes. Not of myths, but of express idols of the Barça fans. Fed up with Cruyff, Laudrup went to Madrid. After scoring 30 goals in LaLiga 1993-94, Romario won the World Cup with Brazil and got fed up with football. He was a substitute in the previous one of a Classic, he took a plane and went to the French to Flamengo. Ronaldo also entered the hearts of the Barcelona fans. Núñez spent a million to pay his transfer from PSV. The Brazilian played a wonderful year, but Inter came for him and Núñez, in another display of negotiating clumsiness, emboldened the agents, the famous Martins and Pitta (they were arrested in 2003), who took him away alone a year after arriving in Serie A. Barça then cultivated love for Luis Figo, a player who came to wear the bracelet and whose farewell, leaving Real Madrid for 10,000 million pesetas, left the fans orphaned in what was considers the biggest betrayal in the club's history. And so we could continue with Rivaldo and Ronaldinho ..., until the next memorable escape, Neymar's, which no one from the board wanted to see in 2017. Messi's best partner, his personal friend, also left and left Leo alone . Of those powders, these muds ... It is evident that there is something cursed in Barça's relationship with its myths.
Photos from as.com