The current squad skips the silver step
Only 11 of the current Espanyol players, the majority on the market, have played in the Second Division. The most, the winter signings: Oier, Cabrera, Embarba and RdT.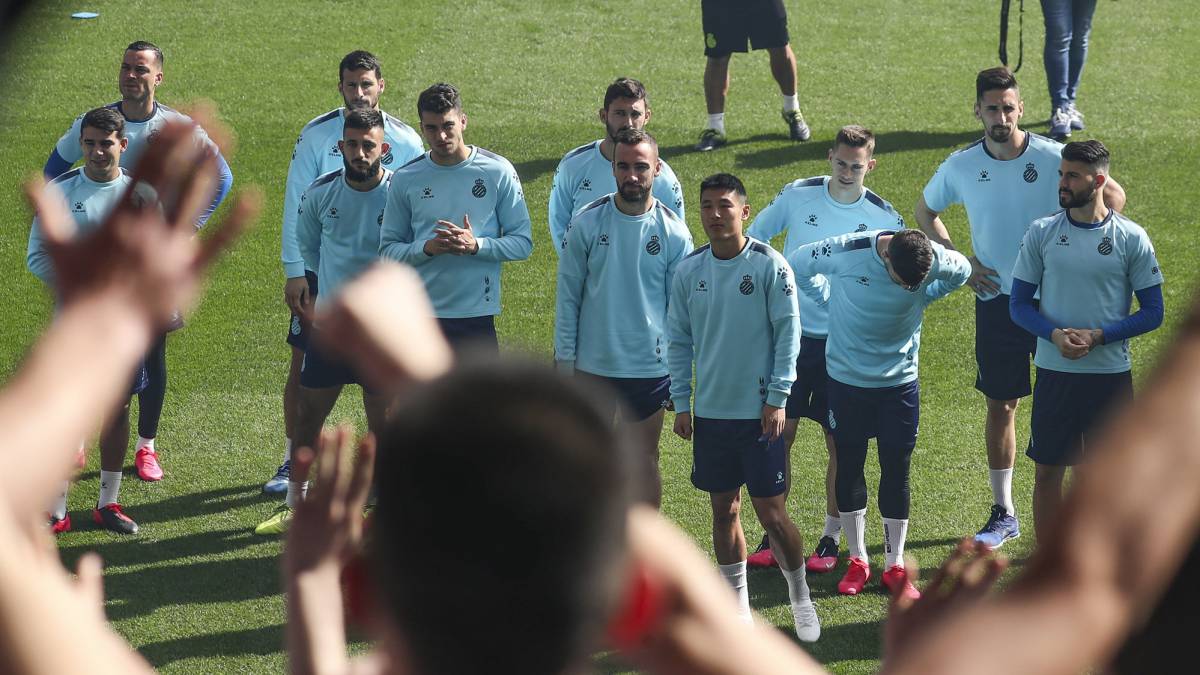 Of the 24 players who currently have a contract with Espanyol, only 11 of them have played in Segunda. That 'solo' is transcendent, taking into account that the majority have jumped directly from the Second B or even the Third step, to the first team, Espanyol unaccustomed to their homegrown players being out. For this reason, and with the intention of setting up a squad adapted from day one to the category, the majority of signings will have experience in the silver division.
Of these 11 players, there are four of them who arrived in January. They are Leandro Cabrera, Oier Olazábal and Adrián Embarba. Seasoned in clubs like Zaragoza or Recreativo, the Uruguayan has played seven seasons with 224 games. His is a doctorate 'cum laude' in the Second Spanish. Raúl de Tomás follows him with 126 matches, between Valladolid, Córdoba, Castilla and Rayo Vallecano, while Embarba accumulates 98 and Oier 62. Especially the first two players are more out than in Espanyol.
There are players whose memories in the Second Division are already lost in their memory, such as David López, who played the 2012-13 season for Huesca (now First). He did 38 games. Fernando Calero played two seasons ago at Valladolid, with 23 games. And there are four players from the house who have had this experience recently. Pipa played 18 games with Nàstic two years ago, while Lluís López (9), Javi Puado (21) and Álex López (24) did so this season. Andrés Prieto closes the circle, who will probably also rescind, and who has only played one match.
The homegrown players who have settled in the first team have done so directly and even if they had to spend (almost) blank seasons. This is the case of Javi López, Óscar Melendo, Víctor Campuzano, Adrià Pedrosa or Marc Roca. All of them have lived seasons in which their role has been residual, extras from the squad. And the majority ruled out a transfer to Second, as happened with Roca in the last year of Quique Sánchez Flores or Melendo or Campuzano himself recently.
Photos from as.com