The chassis change does not solve the problems of Carlos Sainz
The cooling of the McLaren from Madrid continues to be a headache for the technicians. "We run out of ideas to solve it," says the pilot.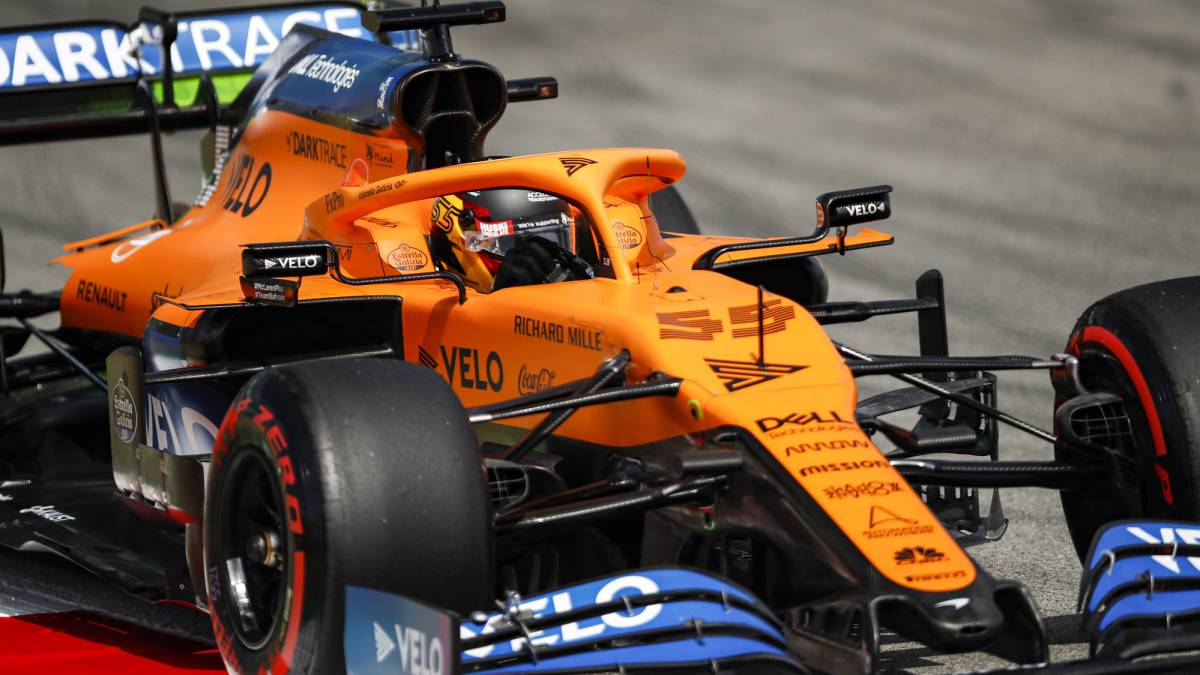 The chassis change announced by McLaren on Friday morning has not resolved the cooling problems in Carlos Sainz's MCL35. This is what the driver transmitted after free practice in Barcelona with some concern: "For now the problem is not solved. We still see discrepancies between the two cars, especially with mine, because it has less cooling." This forces the Madrilenian to roll with a more open aerodynamics that cools the engine cover more but generates greater air resistance. "It costs us a lot of time per lap and we have to solve it as quickly as possible and keep looking because it is still a question," he says.
"We have changed practically the whole car so we are running out of ideas to test. It is complicated ", affirms Sainz, impatient:" On Saturday we will continue working and analyzing it, we will give the last push. If it is not solved, it will start to be worrying ". Regarding his impressions for the race: "We do not see the blistering of Silverstone but we do see a lot of degradation and overheating in the tires. Although the tires are not our biggest problem for now. The worst wheel is the hard one, difficult to warm up." "In the long runs it is difficult, I see Ferrari, Racing Point and Renault very strong and it will be difficult to face them in the race. The pace on one lap is not so bad," he assures.
Photos from as.com