The attackers lose in goals when they go to Atleti
Atlético de Madrid's offensive players have a common premise: their previous scoring numbers are higher than those achieved in the mattress box.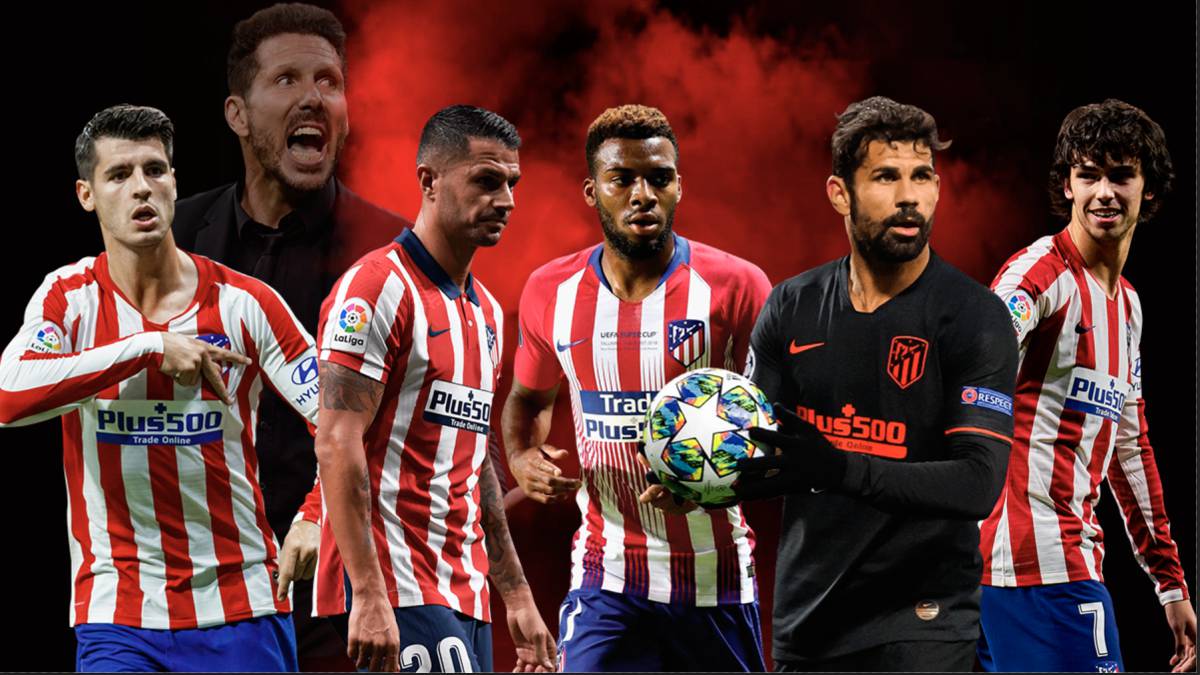 Atlético is looking for a goal because they know that this season has been their pending issue. The rojiblancos have scored 68 goals in 50 games. This background is the worst since the 2006-07 campaign (47 with Aguirre on the bench). Morata finished as the top mattress scorer in the competition with 12 goals, the lowest statistic of a rojiblanco benchmark in the league since 1999. Barcelona (86), Madrid (70), Villarreal (63), Real Sociedad (56) and Granada (52 ) are ahead. But ... what are the reasons for these low figures? In addition, if we compare the records of the offensive players, we find that they have lost their gunpowder with respect to their home club.Lemar: from 22 goals to four ...
The Frenchman has only scored four goals and has distributed two goal passes in two seasons as a rojiblanco. Something that contrasts with his numbers at Monaco, where in three seasons he scored 22 goals and 33 assists. The winger has also lost explosiveness on decisive plays. A virtue that he had in the French team and that made him one of the best footballers in Ligue 1. With a contract until 2023, his future is unknown.Vitolo: from 20 goals to six ...
If we were talking about Lemar's loss of goal, something similar also happens to Vitolo. The canary arrived at Atlético with his pockets loaded with goals: 18 goals in his time at Sevilla (2013-17) and two in Las Palmas (2017-18). In his three seasons in the mattress box, Vitolo has scored six goals. Some of them decisive, such as the one he did against Leganés in August 2019 (0-1) or against Valladolid in the 81st minute (1-0), among others. But the total sum is much less than previously achieved. In the assists section, the same thing happens: before arriving he distributed 18 goal passes and in his three seasons with the mattress team he has made seven.
João Félix, the most obvious case
The Portuguese is a clear example that scoring powder gets wet at Atlético. The winger came to Atlético as a revelation player (19 goals and 7 assists). In the rojiblanco box he has only remained in nine goals and a goal pass. In other words, less than half the goals he achieved in his first year with Benfica. Simeone has the goal of turning him into the great player that he has proven to be. But for the moment what stands out the most are the flashes ... 444 444Morata and Costa also drop in so many and assists
Despite the fact that there are not as many differences as in the previous cases, the two great '9' of Atleti also fall in goals. Morata achieved 47 (2016-2019) between Juventus, Madrid and Chelsea. At Atlético he has scored 22 goals, although in two seasons. By season-goal average, his average is also below in the rojiblanco box. The same thing happens in assists: 23 before arriving and four as an Atlético player.
For his part, Costa scored 55 goals for Chelsea and gave 16 passes on goal (2014-17). Since returning to Atlético in 2017, he has scored 17 goals and 10 assists in official matches. Although we must not forget everything he has given the team and his great numbers in the past: especially in 2013-14, when he scored 27 goals and in that campaign LaLiga lifted with the mattress box.
Photos from as.com