The appreciation of Llorente
The reconversion to forward of the '14' of Atlético has helped him to skyrocket his price, which had fallen in the first months of the season.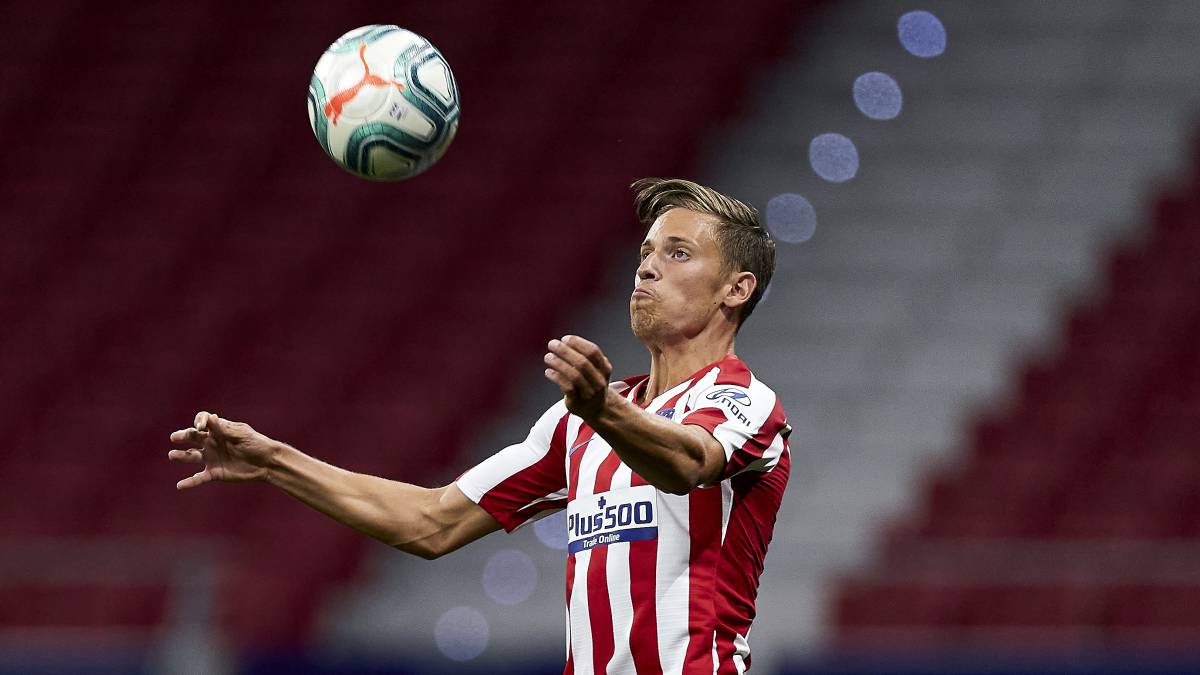 It is obvious that Marcos Llorente's advance from midfield to attack has meant a radical change in his career and in his situation at Atlético, but it has also caused a jump in his price. According to the specialized portal Transfermarkt, the footballer was valued in April at 16 million euros and now at 40 million, within a market declining due to the global crisis due to the pandemic. The portal has also estimated it this way and has devalued the bulk of footballers.
But not 14 athletic. Llorente has grown and has been one of the revelations of LaLiga after the break, confirming that Anfield was not an accident. When he arrived at Atlético it was valued at 30 million and during the first months of the course it was devalued to 16. But the months of June and July have increased its value by 150%. According to this same appraisal, the tenth Spanish footballer with the highest market value, a ranking that, on the other hand, is headed by Saúl (72 million) and Rodrigo Hernández (64M), one is a partner and the other, whom in theory he should replace in the Athletics. But his rojiblanco path has ended up taking him the other way ...
This growth in recent months and the versatility shown as an attacker, both on the wing and up front, made many wait for Luis Enrique's call for the National Team. For September he will not have the opportunity to wear La Roja, but he will keep trying for future calls, because precisely the attack line seems one of the most open for entrances and exits.

Photos from as.com