The Accountant team requests promotion to UCI ProTeam
The Kometa Xstra Team, a team of Alberto Contador and Ivan Basso, presented a new sponsor, and confirmed that it will try to upgrade.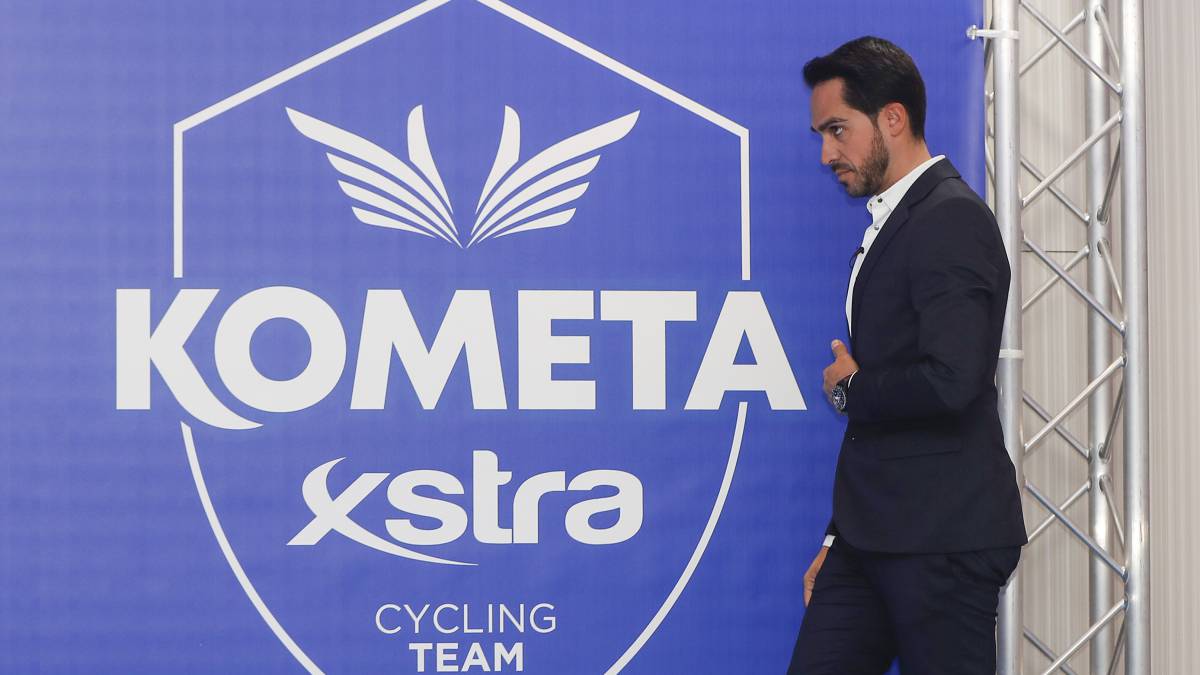 Giant jump for Alberto Contador's team. Until now, the Kometa Xstra Team has confirmed an agreement with the telecommunications company EOLO, which will link it with training for three years from 2021. In addition, the Alberto Contador Foundation project has also confirmed that it will apply to join the UCI ProTeam category .
The squad, formed eight years ago as a youth team, has played these last two years in the Continental range, and has already submitted the necessary documentation for promotion. In this way, it would enter the same category as the Spanish teams Burgos BH, Caja Rural, Euskaltel Euskadi, and where Kern Pharma also hopes to be next year.
The name of the entity will become EOLO-KOMETA Cycling Team, of Italian nationality and based in Busto Arsizio, on the campus of its new sponsor. In addition, it would maintain its current headquarters in Pinto. "We are very happy for the trust that a company of the importance of EOLO places in this project. We share values such as humility, effort, sacrifice and self-denial," commented Ivan Basso, team sports manager.
"Today is a very special day because a dream for which we have been working very hard for years becomes reality. It is a dream that comes true after a few months that are also really difficult for this sport due to the situation caused by the coronavirus Now we have a great challenge ahead of us with great responsibility, but with confidence in the fruits that our work begins to bear from the base, "said Alberto Contador's brother, Fran, general manager of the squad, about the agreement. reached
For his part, Alberto Contador, who does not hold any official position, has shown his satisfaction with this news on his Twitter. "It is already a reality. Another Continental Professional team for the young promises to pass. Little by little we continue to grow. Thanks to EOLO and Kometa", read his tweet.
The new EOLO-KOMETA Cycling Team will continue with the goal of developing young riders. Currently, in its ranks it has precocious talent such as Alejandro Ropero and Sergio García, and it is already working to incorporate cyclists who meet the UCI ProTeam level. With the promotion of category, and being a new Italian team, it is possible that the Contador formation could be invited to participate in the Giro d'Italia 2021.
Photos from as.com