Tenerife, with one more march
The goals of Apeh and Suso give the victory to those of Fran Fernández against an opponent who showed his worst preseason side.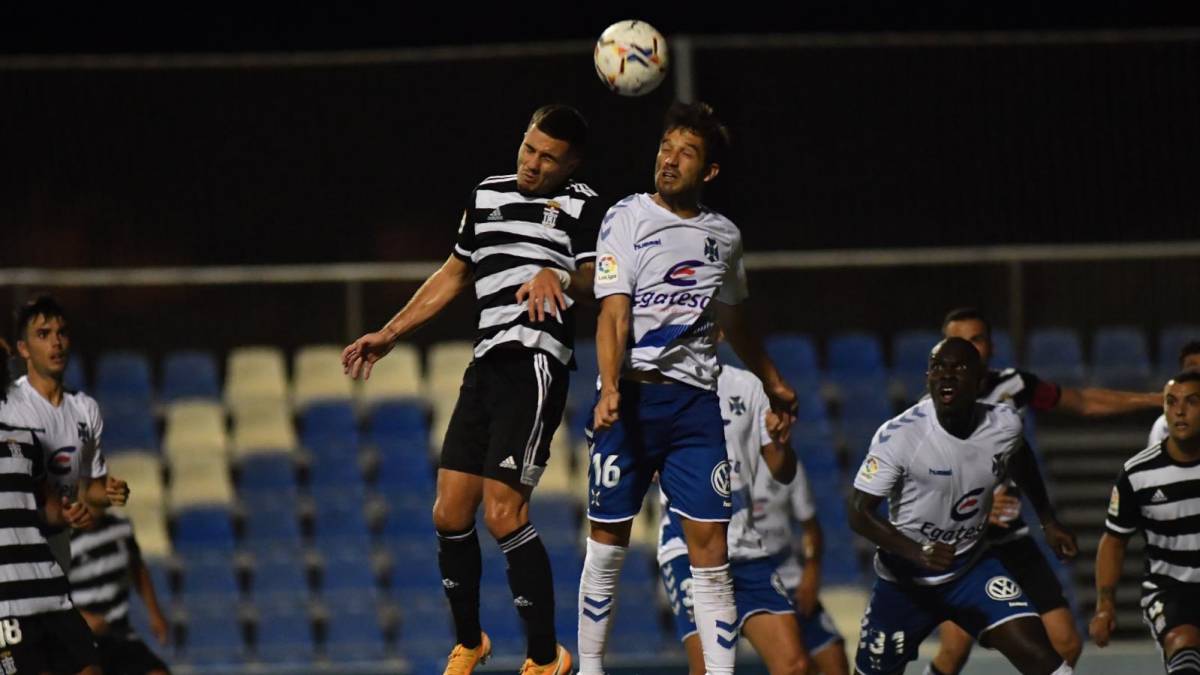 Totally opposite sensations those left by FC Cartagena and CD Tenerife in the clash that measured them at Pinatar Arena, the third for each of them this preseason. The island team took the victory in a match in which they showed that, today, they are above a recently promoted who is forced to change his face and not only in terms of results (three defeats in other so many friendlies). It must also incorporate footballers with whom they manage to take a step forward to fight in the goal of establishing the project in the silver category.
CD Tenerife came out to bite from the start. Those of Fran Fernández pressed at the start and that complicated Borja Jiménez's pupils. Thus, Suso was able to overtake the Blue and Whites before the quarter of an hour after a ride down the left wing by Álex Muñoz. The captain's shot hit a defender when he was heading towards the goal and was going to put Marc Martínez in serious trouble.
Shortly after, FC Cartagena appeared. He did it in a counterattack from Carrasquilla, who with a pass left Cayarga hand in hand with Dani Hernández and the goalkeeper won the game. The game was even when CD Tenerife slowed down and the two teams approached the vicinity of the area but without clear chances. It was necessary to wait until 44 ', when Cayarga got away from two rivals and his powerful shot was repelled by Omar.
In the second half the dynamics changed. Before the first minute was up, Apeh made it 0-1 by picking up a loose ball inside the area, getting rid of Álex Martín with genius and finishing calmly against Marc Martínez. The advantage made the meeting fall on the side of CD Tenerife, which could increase the income in several actions. The first with a shot by Nahuel that Martinez repelled. Again the winger had it, but his shot went high. And Apeh, who from outside the area found no goal. It should be noted that on the part of FC Cartagena Simón Moreno tried his luck, he did not find the reward of the goal.
With fifteen minutes to go, after watching a corner kick, referee Sánchez López decreed a penalty at the hands of Verza. The maximum penalty was materialized by Suso, who deceived Marc Martínez. Until the end, without occasions partly because of the carousel of changes. At FC Cartagena he highlighted that men like Elady, Santi Jara or Quim Araujo did not play, to whom the club has again made it clear that it does not have them.

Photos from as.com