Superman Arenas is exhibited again in another apotheosis ending
The leader achieved his third victory of the year in Austria, coming back on the last lap from fourth place and passing Masiá two corners from the end.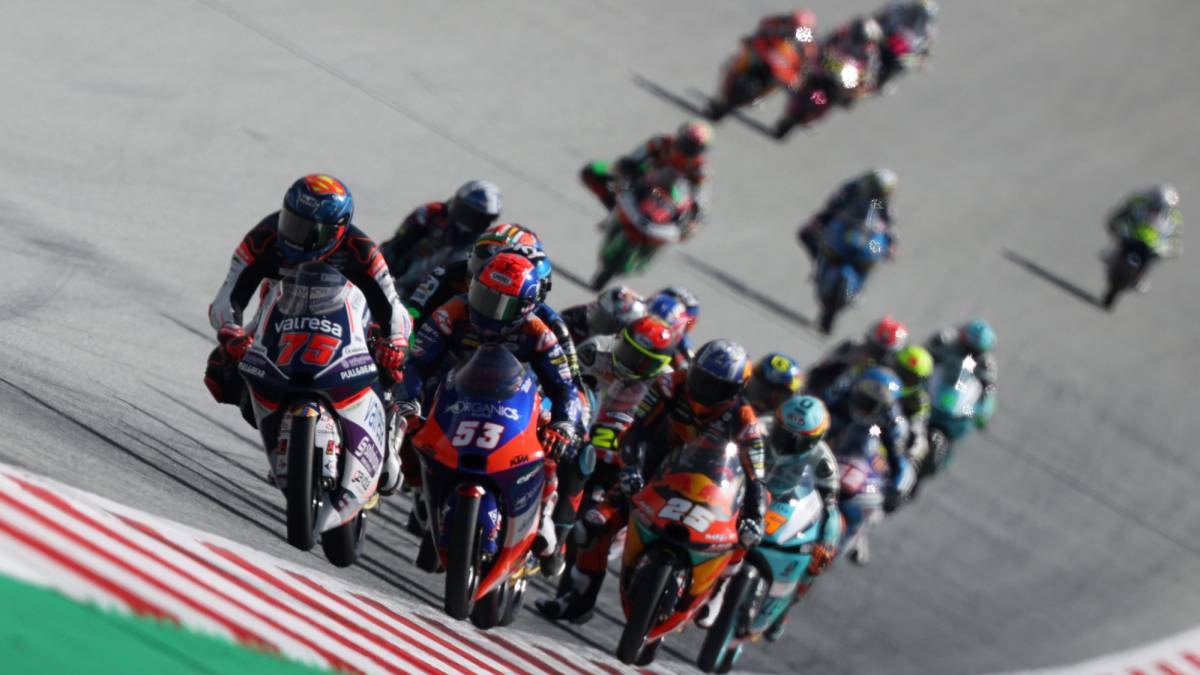 The 'S' of Superman that has worn in the Arenas helmet at the Austrian GP could not be more successful, because the Moto3 leader is a super man who races against children. Aspar's pupil has once again exhibited himself with a tremendous finish in another heart-stopping career, achieving his third victory of the season and further establishing himself at the head of the general classification, now with 28 income points.
Y is that Arenas, who fell relegated to fourth place at the beginning of the last lap, returned to the leadership with an insulting superiority. In the braking of turn 3, Binder and Vietti were aired in one go, cut the couple of tenths that Masiá got from him and beat the Valencian with a beautiful right-hand interior that allowed him to face the last corner without knowing about the battle that was taking place. lived behind his back. Ogura, who entered third, Binder (fourth) and Vietti (fifth) came out of that fight for one position to step on the green. So it was finally McPhee, the sixth initially at the finish line, who ended up on the podium as third.
Another important detail that stands out for Arenas is that he received a penalty warning on the eighth lap, which meant that another would force him to do a long penalty lap, as happened to Sasaki. The Japanese was in the fight for victory and returned 21st and with his options lost. He was one of eight leaders during the race. The others were Fernández, McPhee, Öncü, Binder, Vietti and Masiá, who made a good second to return to the podium almost a year later.
Fernández had to settle for ninth place in the end and further behind were Alcoba 15th, García 17th, Tatay 22nd and López 23rd.
Photos from as.com