Suns mess: Ayton skips pregame test against OKC
The pivot had to take a test to detect the coronavirus on Sunday and had to do it this Monday. Finally, he was able to play.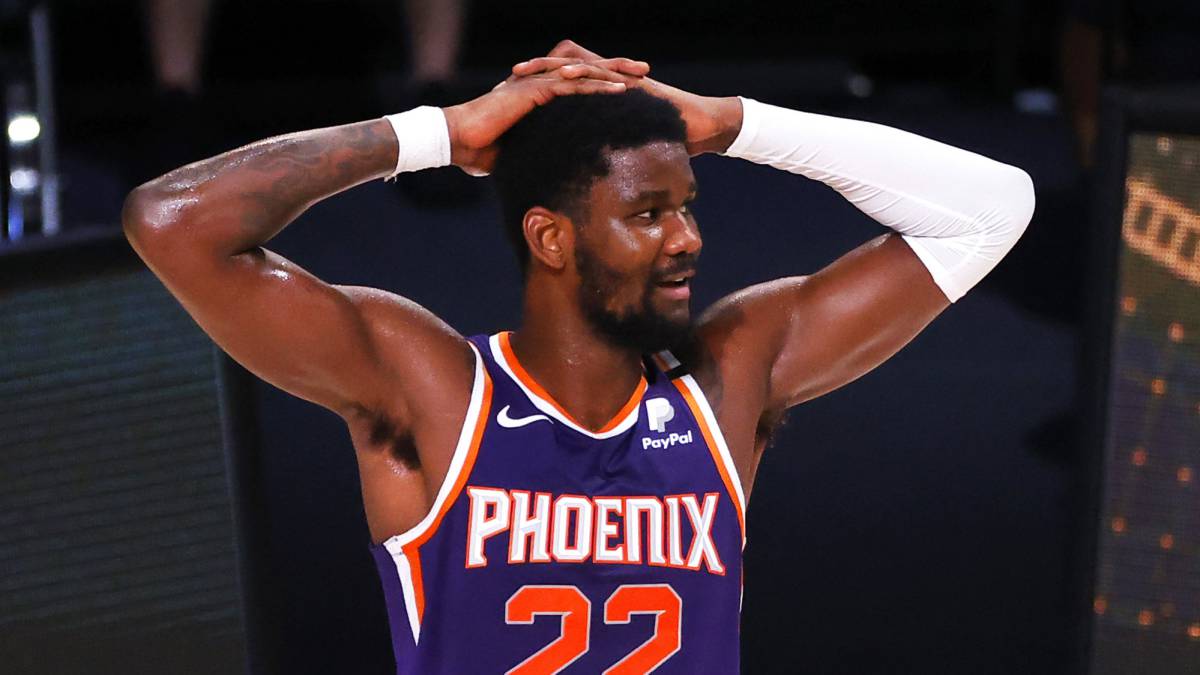 Mess in the Phoenix Suns hours before the vital game against Oklahoma City Thunder. Deandre Ayton (22 years and 2.11 meters) skipped the mandatory COVID-19 test on Sunday and had to undergo it this Monday, hours before the vital duel for the playoff aspirations of the Arizona franchise : It is in 11th position, one and a half games from eighth (direct access to the final rounds) and one from ninth, which gives access to play in with only three games (including OKC) ahead. The pivot finally played the match by testing negative, although he missed the entire first quarter.
It is not the first time in his short career that Ayton has delivered bad news to the Suns. Earlier this season, the center was sanctioned with 25 games for substance use not allowed by the NBA and the players union (NBPA). The player took a diuretic substance. These are prohibited because they can be used to mask other doping products.
Ayton's NBA Season 2
Ayton was selected number one by Phoenix in the 2018 draft, Luka Doncic's. And he still hasn't shown what a great player he apparently is. In his first season he played 70 games and averaged 16.3 points and 10.3 rebounds, but he did not give the sensation of the supreme and dominating center that he should be. At present, with Monty Williams on the bench, he has grown in presence and in numbers (18.9 and 11.7), leaving flashes of his great defensive and offensive capabilities.Phoenix and the playoffs
The Suns have gone ten seasons without going to the playoffs. A curse that in this bubble of Walt Disney they have the opportunity to break. Phoenix landed as the second worst of the 22 teams present in Orlando, the last in the Western Conference. Yet they've hit a maturity blow with five wins out of five games - they're the only undefeated team left in Florida. The final rounds are tough, but not impossible.
Photos from as.com