Summary of the day: all eyes on the West play-in
The fight for eighth place in the Western Conference is now the main thing in a bubble in which many teams play with the substitutes thinking about the playoffs.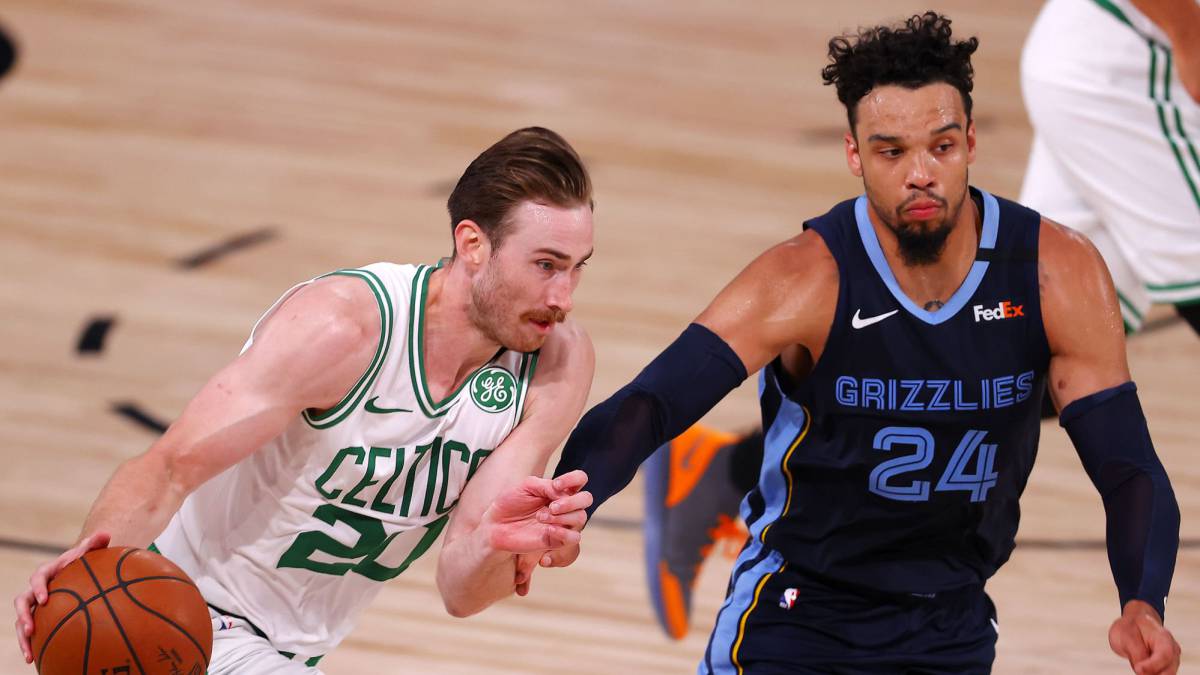 ORLANDO MAGIC 96 - 108 BROOKLYN NETS
Duel between the seventh and eighth of the Eastern Conference, both with their place assured and without playing anything, which the Nets took thanks to an extraordinary first quarter (34-22) that gave them the advantage with the one who reached the end of the meeting. The New York team had up to six players over ten points, while the Magic had good minutes from Wes Iwundu (18 points) and Markelle Fultz, who scored 18 points and grabbed five rebounds. Orlando will play the first round of playoffs against the Bucks, while the Nets will do the same against Toronto.
SAN ANTONIO SPURS 123 - 105 HOUSTON ROCKETS
The Texan duel is resolved by Popovich's men, who cling to the fight for the play-in. The Rockets played without James Harden or interest in the game. Check the chronicle here.
PHILADELPHIA SIXERS 117 - 130 PHOENIX SUNS
The Arizona team capitalized on the Sixers' losses and remains undefeated in the bubble. It is the first time he has won seven games in a row in more than a decade. It is played on Thursday. Check the chronicle here.
MEMPHIS GRIZZLIES 107 - 122 BOSTON CELTICS Another defeat, the sixth in seven games, for Tennessee, who still do not close the ticket even for play in and now need to win the last game, on Thursday. Check the chronicle here. DALLAS MAVERICKS 131 - 134 PORTLAND TRAIL BLAZERS
A heroic Damian Lillard scores 61 points, beating Luka Doncic and placing the Oregonians in eighth position in the Western Conference. Check the chronicle here.
SACRAMENTO KINGS 112 - 106 NEW ORLEANS PELICANS
Duel between two of the losers of the West. Both came with options for the playoffs and ended with one hand in front and one behind. Very bad feelings, a doubtful future (especially in the case of the Kings) and an attitude that has left much to be desired. In the clash, Harrison Barnes' 25 points and 8 rebounds tipped the balance for Luke Walton's. Zion Williamson did not play.
WASHINGTON WIZARDS 113 - 126 MILWAUKEE BUCKS
Inconsistent duel with no appeal to the teams involved or the average fan. The Bucks beat the limp Wizards with just 10 minutes from Giannis Antetokounmpo (12 points and 9 rebounds). Brook Lopez was the game's leading scorer with 24 points, while Rui Hachimura scored 20 for the Wizards. Bucks think about playoffs.
Photos from as.com