Smith and Syme lead in Wales: Elvira and Otaegui, five strokes away
The Cantabrian and the Guipúzcoano stayed on par on the first day of the Wales Open, led by the English and the Scots. They are the best Spaniards on the date for now.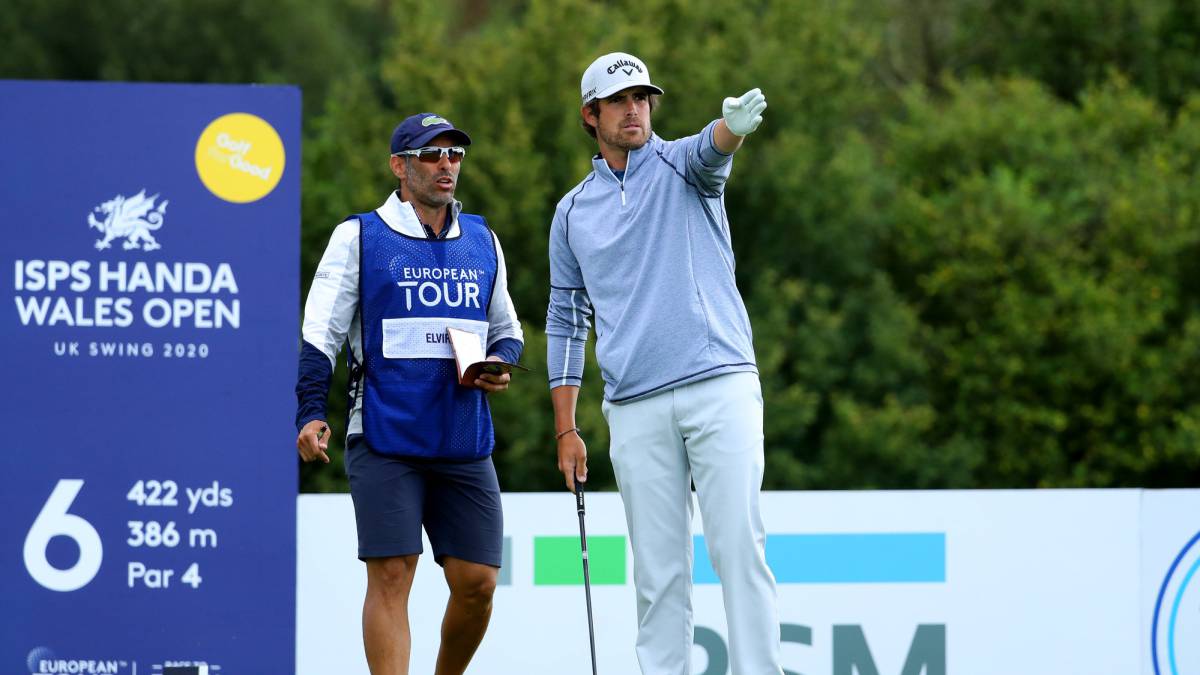 The Englishman Jordan Smith and the Scotsman Connor Syme concluded in first position the opening day of the Welsh Open, a tournament belonging to the European circuit, after signing a card of 66 strokes, 5 under par.
Smith, who signed six "birdies" and one "bogey", and Syme, who made up for the two "bogeys" that he added with seven "birdies", were the most regular on the field trip to the Celtic Manor resort in the Welsh town of Newport. In fact, the Englishman and the Scotsman outscored their closest pursuers by two shots, the American Kurt Kitayama, the Scotsman Robert Macintyre, the Englishman Callum Shinkwin and the Swede Sebastian Soderberg, who shared third place with a total of 68 hits, 3 under par.
The Spaniards Nacho Elvira and Adrián Otaegui, who had to settle for signing the pair, could not get off the field, on the other hand, after closing the day with a total of 71 strokes. Elvira, who signed three "birdies" in the first four holes of the course, little by little distanced herself from the head of the test, after adding three "bogeys" and one "double bogey" on hole 16. For her part, Otaegui made up for the three "bogeys" that he added with three "birdies", which allowed the Spaniard to sign the pair from the field, which left him, like Elvira, five strokes from the head duo.
Photos from as.com