Sivakov asks for more security: "I'm glad I'm not a sprinter"
The young Russian from Ineos was very critical of the UCI in relation to the serious accidents suffered by several riders in recent weeks.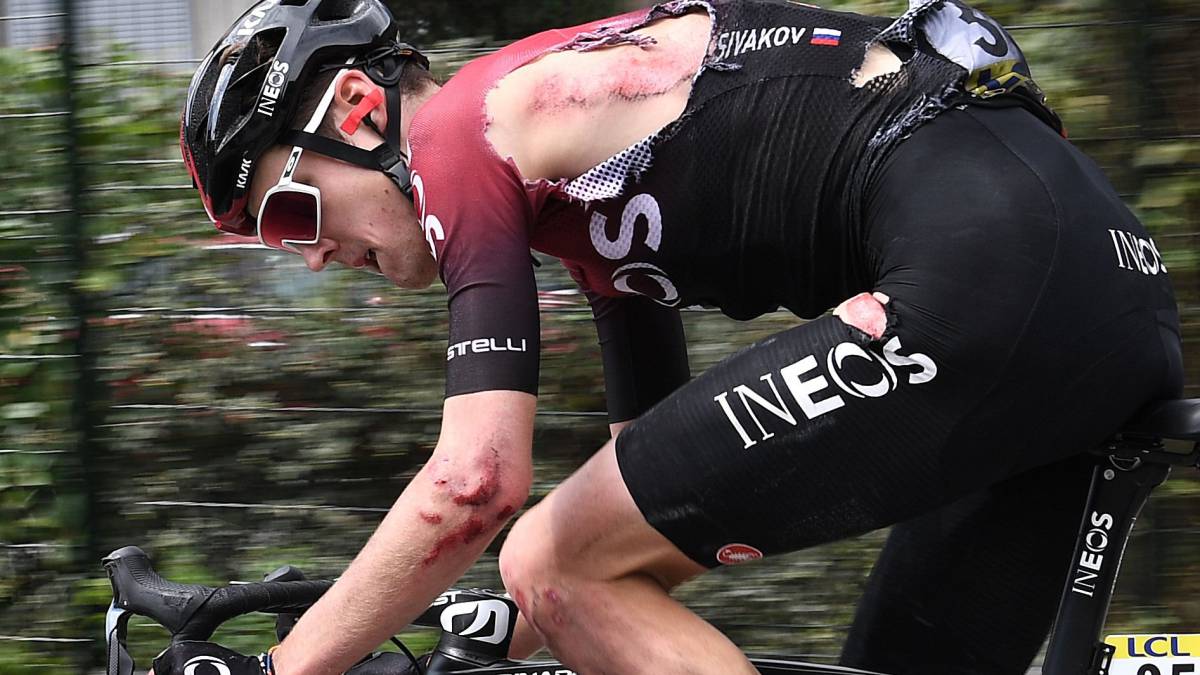 The issue of safety in races has been the most talked about in the peloton in recent weeks. There have been several serious falls in the most recent tests, and many cyclists have raised their voices to ask the UCI to ensure their safety.
Pavel Sivakov, from Ineos, has been the last to join these requests. The Russian went to the ground in the last stage of the Criterium Dauphiné, and asked the International Cycling Union to review its safety regulations. "I hope the UCI will reconsider its security measures. Some incidents that have occurred should not happen," Sivakov commented in an interview for the BBC.
Special emphasis was placed on the accident of Fabio Jakobsen, who was pushed against the barriers at high speed. "I think everyone regrets what they did that day. The organization will review the fences, I hope the UCI will do so as well," said the Russian.
Sivakov feels fortunate about his downhill crash on the fifth day of the Dauphiné that he did not suffer more serious injuries. "It could be much worse when you see what happened. I was lucky. You have to be pretty crazy to be a cyclist. I'm glad I'm not a sprinter, because those guys are the craziest in the peloton and they take great risks to win," he said. Russian, who will be in the Tour de France accompanying Bernal and who has been very critical of the latest events.
Photos from as.com