Sevilla will celebrate the title privately due to the pandemic
Due to the health protocols due to COVID-19, there will be no public celebration; the fans who gathered last night at the Puerta de Jerez were dispersed.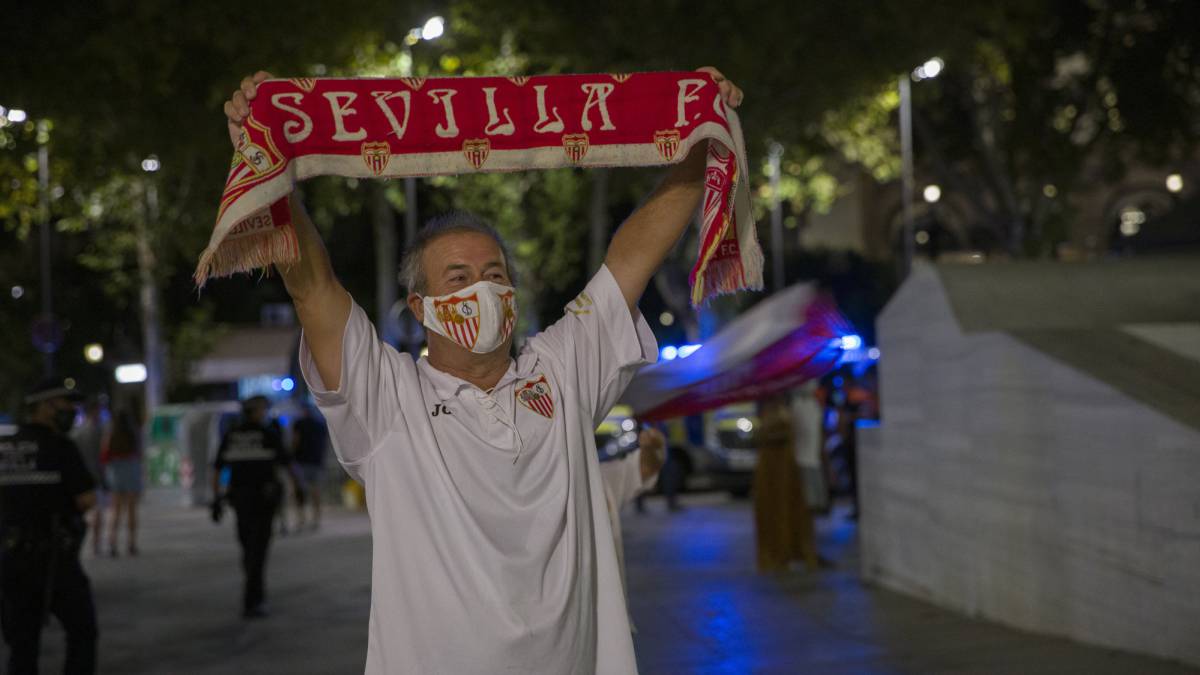 The expedition of Sevilla, which on Friday night was proclaimed champion of the Europa League for the sixth time by beating Inter Milan (3-2) in the final played in Cologne (Germany), will return this Saturday to the Andalusian capital and In the afternoon, he will organize a simple private event to celebrate the success achieved. After the Cologne game, the team moved to its concentration hotel in the nearby city of Düsseldorf and this Saturday it is scheduled to fly to Seville airport, where forecasts estimate that it will land in the early afternoon.Sources of the Seville club have reported that, due to the health protocols due to the coronavirus pandemic, no public celebration has been organized and that, due to these restrictions imposed by the covid-19, only a private event with local authorities to commemorate the achievement of the sixth trophy of the Europa League champion.
Already on Friday night the sevillismo was noticed during the final and its conclusion was celebrated in the streets of the Andalusian capital but without crowds due to the prevention measures due to the pandemic.
In the previews of the match, different public institutions and Sevilla FC itself asked that the fans live the final with intensity but without breaking the established rules. Once the game was over, firecrackers and the explosion of rockets were heard in different sectors of the city, as well as the horns of motorcycles and cars that sported Sevilla flags and symbols.
A point of special attention was the Puerta de Jerez, a central square in Seville where Sevilla fans gather to celebrate their team's successes. From the early hours of Friday, the fountain in the square was surrounded by fences to prevent it from being taken over by the fans, but those who gathered after the game were dispersed and without creating crowds, although they did make themselves known with chants and cheers.
Photos from as.com