Sevilla asked UEFA to have fans in the final
The highest European body and the authorities only grant 25 more accreditations, which the club distributes between the Council, employees, supporters and two random fans.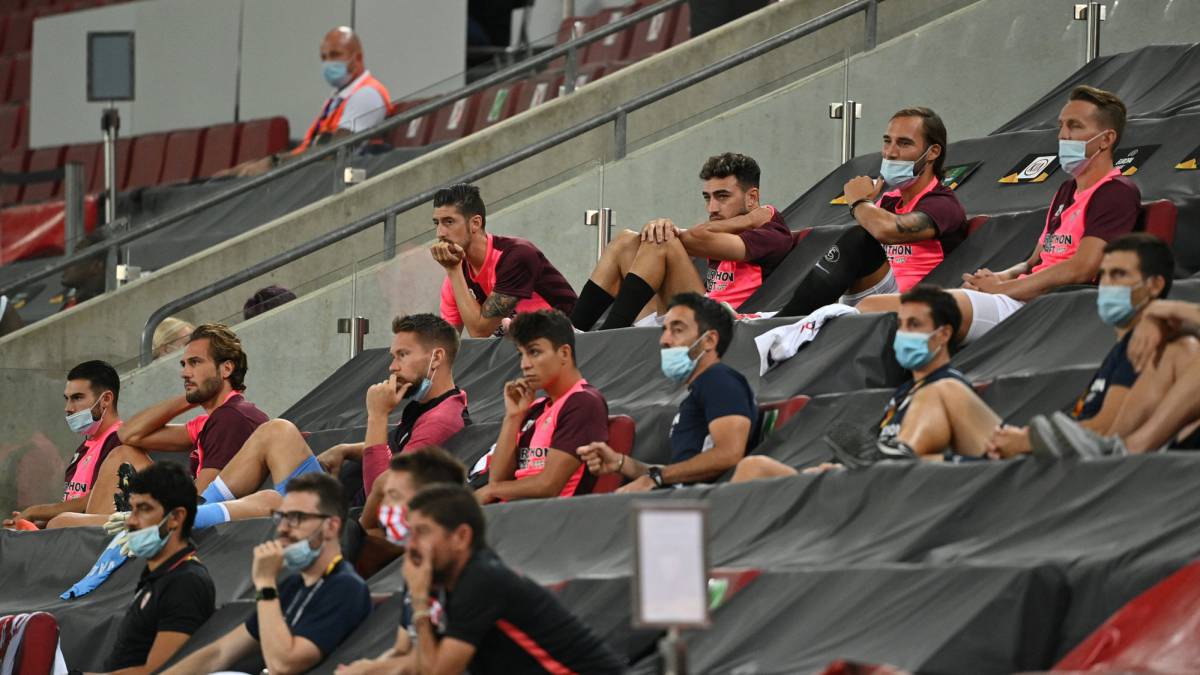 Sevilla asked UEFA, once they qualified for the Europa League final, the possibility of putting a reduced number of tickets on sale in order to have Sevilla fans in the stands. Neither the highest body of European football nor the German authorities considered meeting the request from Nervion considering that the situation generated by Covid 19 remains uncontrolled.
UEFA does consider the delivery to each club that disputes the final of 25 invitations for the final match, apart from the 75 accreditations that each delegation of the participating teams has already from the quarterfinals for the players, technicians and organizational staff and official media
Sevilla announced that it has decided to use these 25 extra invitations among all the estates that make up the club, from the Board of Directors, two fans chosen at random (when their subscription number coincides with the date of the final, the 2020 member and the partner 2108), a representation of those employees who worked hardest in the preparation of the Sports City during the confinement and a representation of the Federation of Peñas Sevillistas San Fernando.
The veteran journalist Jose Antonio Sánchez Araujo, a regular until the onset of the pandemic, has also been invited as an ambassador for Seville's European games. This new delegation, which arrives on Thursday afternoon on a regular flight to Germany, will not be able to be in direct contact with the official before the game in any case due to the protocol activated by the Covid, so they will stay in Cologne and go directly to the stadium to occupy an area from which they will not be able to move. Partidillo between coaches, managers and staff
Sevilla's first team trained normally in Dusseldorf and Lucas Ocampos, who was replaced due to discomfort against United, was with the group. The morning was marked by a festive atmosphere, as managers, technicians and other staff played a game. After finishing the regulated time with 1-1, with goals from the president, José Castro, from eleven meters, and José María del Nido Carrasco, Monchi's hand was noticed under sticks in the final penalty shoot-out. The decisive launch was scored by Fernando Navarro, all under the animation of the players, who witnessed the match from the stands. Munir acted as referee, while Sergi Gómez went to Sevilla television and recorded everything that happened on the pitch.
Photos from as.com