Sergio Pérez will race in Spain after overcoming the coronavirus
The Mexican is back after a negative test. He has missed two races, but is sixth in the World Cup. None of his collaborators was infected.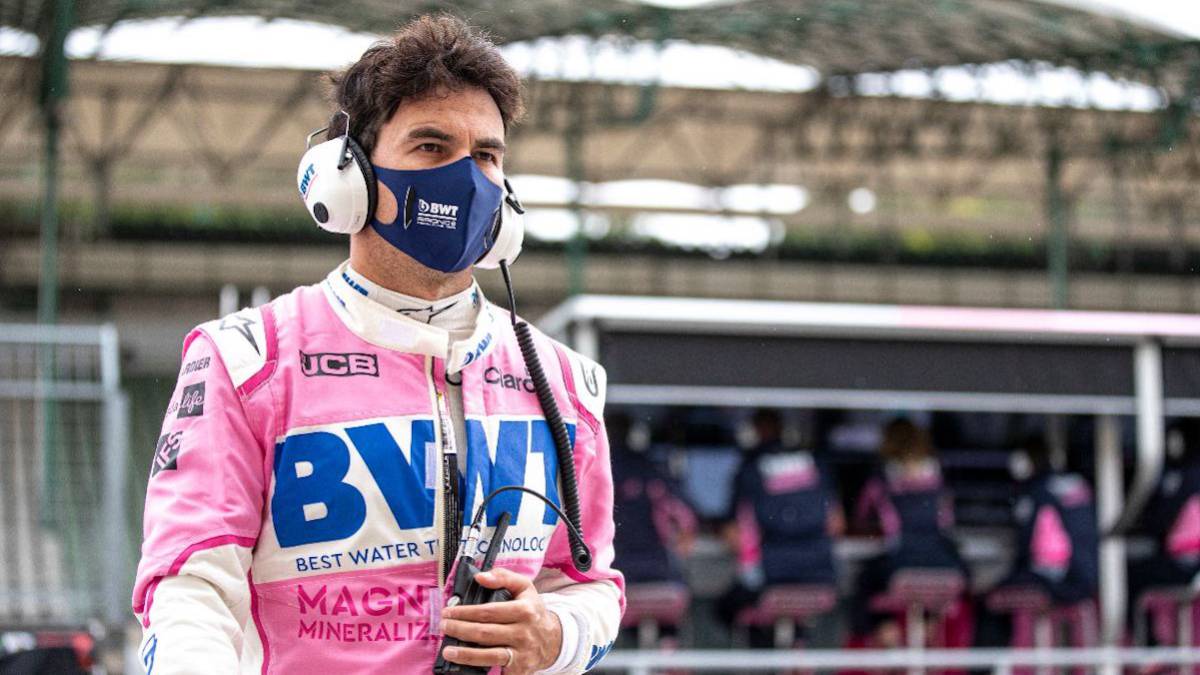 Sergio Pérez will compete again this weekend in Barcelona after testing positive for coronavirus prior to the British GP. The Mexican driver missed two races, both at Silverstone, and was replaced by Nico Hulkenberg, but is back in Spain after a negative test carried out on Wednesday. He is eighth in the World Championship standings despite two consecutive zeros to six points behind Lance Stroll, his teammate at Racing Point.
"I am very happy to return, to get rid of the virus and to return to my team. They have been hard days, but I am very happy to do what I like. I was quite lucky, I had no symptoms other than a little headache . I felt very tired for a couple of days, but it is also normal to feel this way when you spend so much time in the same room. I kept training because there was the possibility of racing in the second week of Silverstone. Unfortunately it was not possible, "says the pilot. .
Czech, 30, caught COVID-19 between the Hungarian GP and the race in England. He traveled to Mexico to visit his mother, convalescing. His positive forced him to quarantine at Silverstone along with his closest collaborators (none of them tested positive despite constant contact with the rider) and he can now return to the paddock. He has had no symptoms and is physically fine, although the two-week break will force him to review his preparation. It was appreciated that he would run the 70th Anniversary GP, but the test that was carried out was positive again. Hulkenberg, his substitute, could not participate in the first race due to a breakdown and was sixth in the second after a creditable third place in the standings.
The good news is the return, of course. The bad news: it is rumored that his medical leave delayed the announcement of Sebastian Vettel as a future Aston Martin Racing Point driver, in fact, some say that the pilot traveled to Mexico to also strengthen relations with some sponsors and establish himself in the British team , or break into another manufacturer. He assures that from the team they transmit peace of mind (he has a contract until 2022). And he wants to put the overalls on: "I found it quite boring to watch the race on TV when I usually do it from the car, especially the first one. Then the second one was better with the soft wheels" .
Photos from as.com