Sergio García pulls away from FedEx Cup playoffs
Borriol's went to +2 in the third round for -1 and is far from the positions that would give him access. Canary Cabrera Bello, at -9, has options.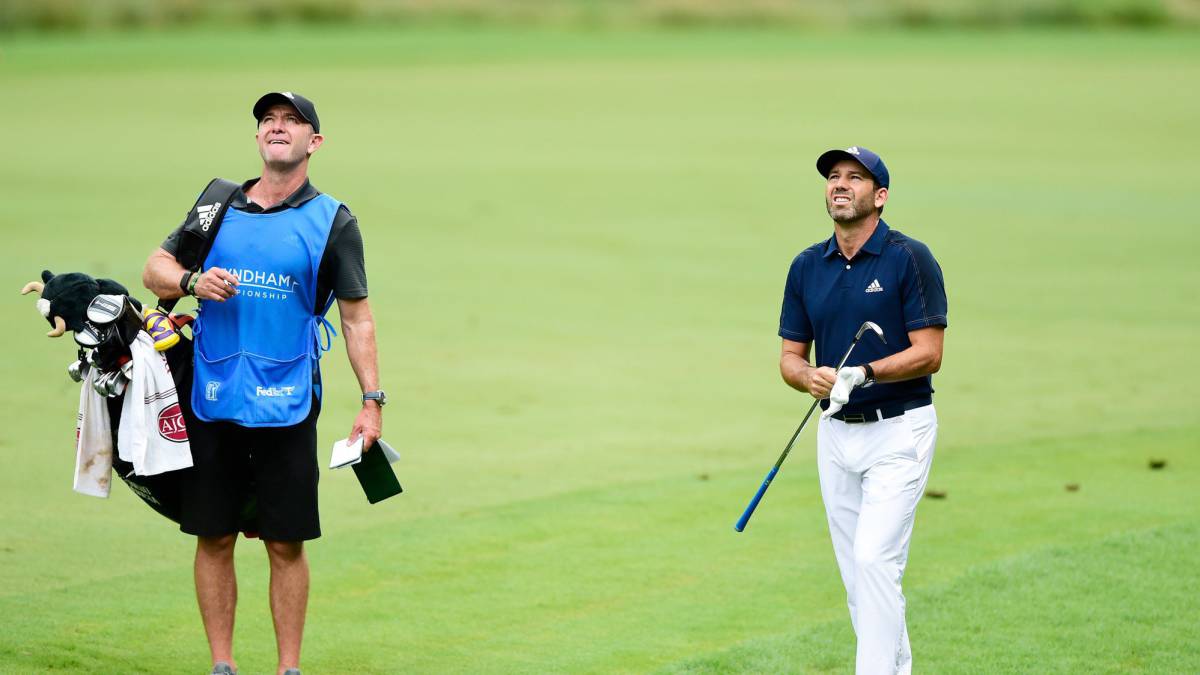 South Korean Si Woo Kim consolidated this Saturday as the lone leader of the Wyndham Championship tournament by completing the third round with 62 strokes (-8) and adding 192 (-18). The Spanish Rafael Cabrera repeated a card of 67 (-3) for the third consecutive day and added 201 strokes (-9). This Sunday he will have options to get among the 125 players who will be in the FedEx Cup playoffs. Sergio García will hardly do it, who went to +2 for -1 in total.
Cabrera and Niemann are 9 goals behind Woo Kim, who had the best performance of the day. The Spanish and the Chilean share the twenty-third with 11 other rivals. 25-year-old Kim logged an 'eagle' round the Sedgefield Country Club on the third hole and then hit two birdies.
But in the seventh he ran into a 'bogey'. In the final stretch of the second half, the number 111 of the PGA Tour added three birdies and from then on he made the day his own. Americans Rob Oppenheim and Doc Redman finished second in the standings with 194 strokes (-16), delivering scores of 62 (-8) and 63 (-7), respectively.
Other American, Billy Horschel, who had reached the third round sharing the lead with Woo Kim, finished in third place with 195 strokes (-15) after a journey of 65 (-5), which keeps him with options to fight for the title . The Chilean Niemann, 21, delivered a card of 65 strokes (-3) after starting the tournament with 70 (par) and 66 (-4) in the second round, which allowed him to overcome the cut.
The Colombian Sebastián Muñoz did not have the same performance, who made his worst journey so far in the tournament by delivering a card of 73 (+3) that cost him to lose 41 places, up to 67 with the sum of 207 (-3). Muñoz, 26, bogey on hole 2 and committed three more on 13, 15 and 17, as well as another on the ninth. He barely added two birdies (8 and 10). The tournament distributes prizes of $ 6.4 million and 500 FedEx Cup qualifying points.
Photos from as.com