Schalke 04 wants to make Germany the Sánchez-Pizjuán
The North Rhine-Westphalia club launched the # GlückAufSevilla (Suerte Sevilla) campaign to cheer on the red and white during this final phase of the Europa League.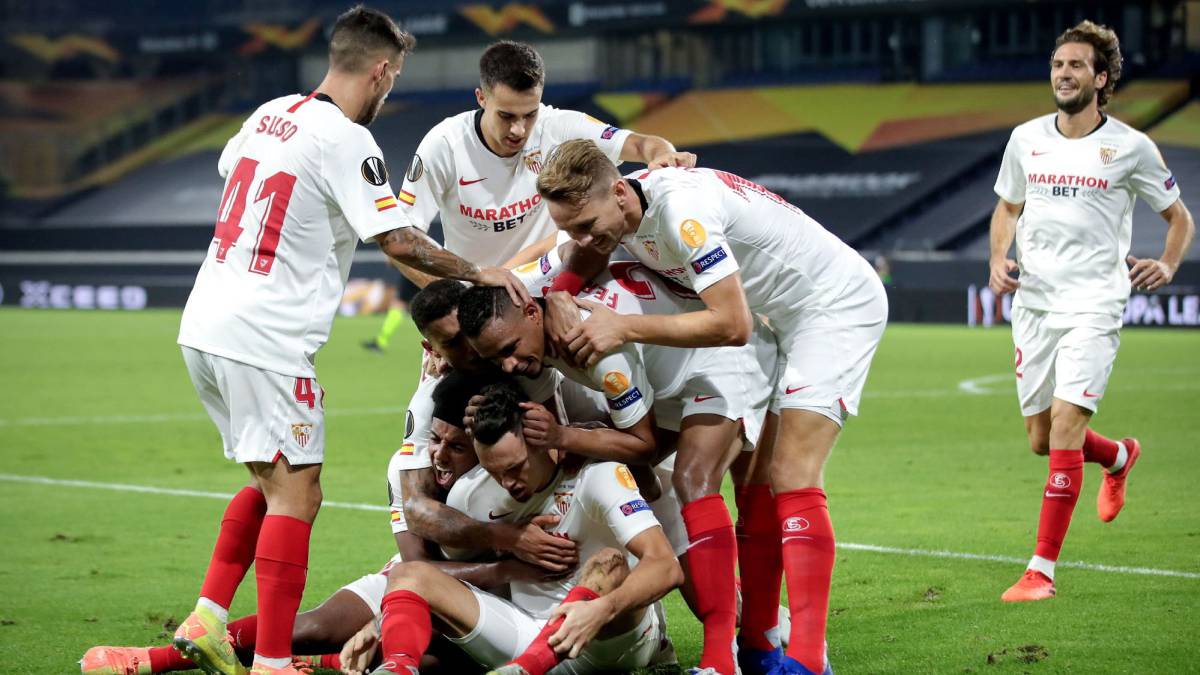 Fourteen years ago, Sevilla played and won their first European semi-final against Schalke 04, thanks to the famous goal by Antonio Puerta. Far from becoming an enemy, the German club was united forever with the entity of Nervión, ties that have been strengthened with the passing of the seasons and that with the Sevilla landing in Germany have flourished again. Since the beginning of this final phase and through a social media campaign under the hashtag # GlückAufSevilla (Suerte Sevilla), Schalke 04 has launched numerous messages of encouragement for the red and white on all its platforms, both on their official German-language accounts. , as in their English, Spanish and Japanese accounts.
Interestingly, the Gelsenkirchen stadium has hosted several matches in this final phase of the Europa League and will do so again with the semifinal between Inter and Shakthar on Monday, but could not become an antitrion for Sevilla, who still remember the landing of his fans on the hill leading to the stadium in that semi-final in 2006. "It is always special to be in Germany because this is where we played our first semi-final of the Europa League. It is beautiful to be close to Gelsenkirchen. We have felt the love of the miners" says President José Castro. The Schalke fans want Sevilla to feel like they did at Sánchez Pizjuán. This Saturday, Sevilla wanted to express "its deep gratitude for the support of what it considers to be a sister club, as well as its willingness to continue deepening this special relationship and close ties that both clubs maintain. Finally, Sevilla FC wants to wish success and prosperity for Schalke 04 in the new season to come. Glück auf Schalke 04! "
Photos from as.com