San Pablo Burgos surprises and prevails over the champion
Peñarroya's team prevailed (81-72) and added their second victory of the preseason. In Baskonia the four signings were released. Giedraitis, with 20 points, was the best.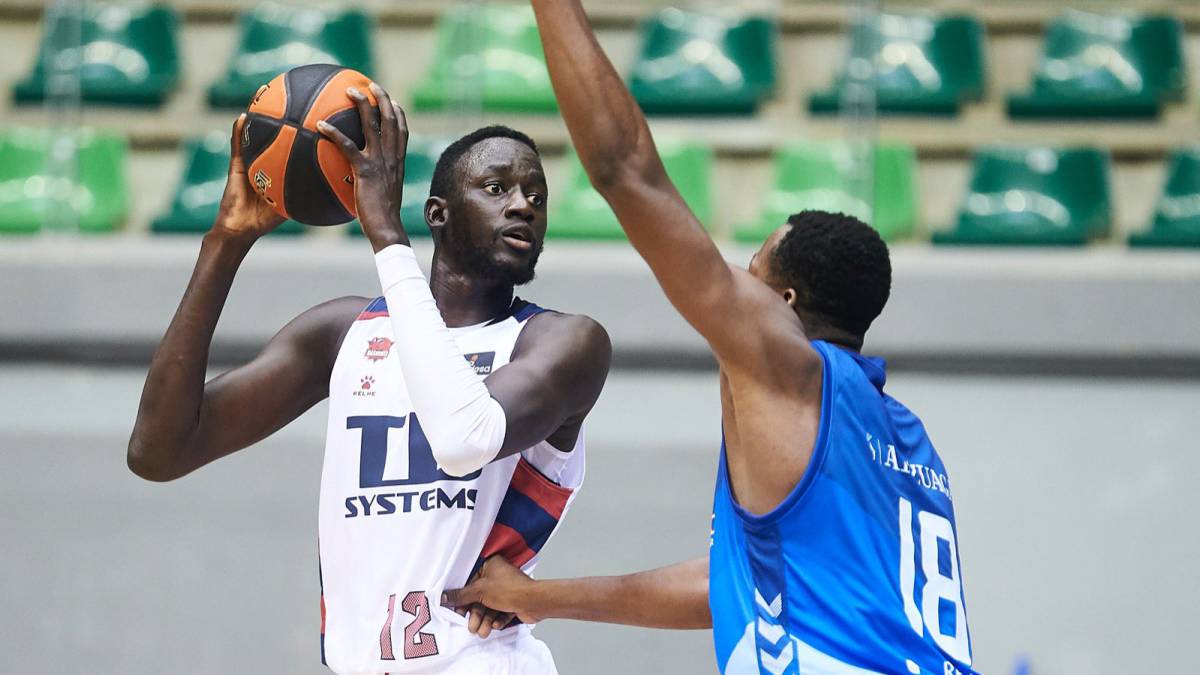 San Pablo Burgos won the second victory of the week in the second closed-door match of the week at the Coliseum, in which the team led by Joan Peñarroya beat TD Systems Baskonia with a choral clash, in which they They served first as an external success and then as a collective work to take the victory at the end of the meeting.
The contribution from the outside and the strength in defense was key for San Pablo Burgos to obtain its first advantages at the beginning of the match (14-6), but the Baskonians did not allow the local team to open a gap on the scoreboard and came to equalize the luminous (17-17) .
The recovery of the defensive intensity of Peñarroya's team kept them ahead at the end of the first quarter (23-21). TD Systems Baskonia turned the sign with a triple, a resource that Thad McFadden and Álex Barrera also used to return the advantage to the Burgos (29-24) .
The contribution of Jasiel Rivero, grown up in the paint, together with that of the American guard, allowed the local team to continue opening the door and reach the break 48-36. The third period came to the Coliseum with two teams visiting the free throw line in every action (55-41) .
A partial 0-9 for Dusko Ivanovic reduced local income to five points (55-50), forcing Peñarroya's timeout. Raieste and Carrington pushed even more in the visiting score and left the electronic score at one point but Renfroe and Salvo once again distanced the Castilians (63-55) .
The Baskonia team bet on the approach to the outside shot and from there they scored to get back to four behind (65-61). An additional basket by Salvo and a triple by Horton made the advantage grow again (71-63) .
The Peñarroya team reached the closing stages with the duel under control and kept it that way until the final horn sounded with a good victory against TD Systems Baskonia (82-71). The Burgos team will play its next preseason match against Montakit Fuenlabrada, next Wednesday, September 2, at home.
Photos from as.com