Rubiales flies to Colonia after settling with Lopetegui
The relationship was broken by the fright at the World Cup in Russia, but both have regained friendship. Rubiales has taken a plane in Barajas and will support Sevilla tonight as vice president of UEFA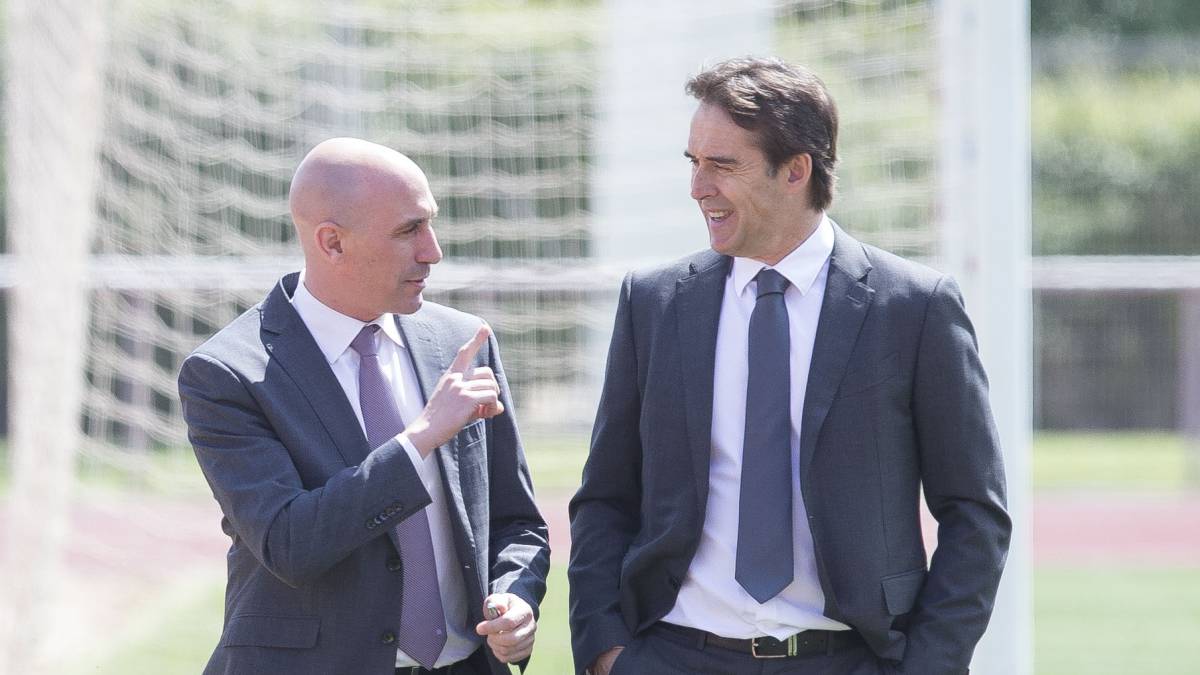 Luis Rubiales has taken a plane in the early afternoon of this Friday at Barajas airport to attend tonight in Cologne the final of the Europa League that Sevilla and Inter are going to play. Rubiales wants to show his support for the Spanish team and especially his coach, Julen Lopetegui, after a long time of enmity due to the events that occurred on the eve of the World Cup in Russia, when the Basque coach signed for Real Madrid two days after starting the World Cup. That circumstance ended his time as coach and separated him from Rubiales, who felt betrayed.
But time heals everything, and Lopetegui has regained good relations with Luis Rubiales. The Sevilla coach, in addition, is a member of the Assembly that must elect president in the Federation (RFEF), a position for which Rubiales aspires to be re-elected, and to which he arrived by appointment of Ángel Villar. The coronavirus has had something to do with Rubiales and Lopetegui filing their differences. And it is that the Basque coach is also a member of the Directive Commission of the RFEF, and it was in the meetings of this body of the Federation chaired by Rubiales when both, during the coronavirus crisis, had the opportunity to work together to overcome the demands of the pandemic. That was what brought them back together.
In any case, little hairs to the sea. Rubiales has traveled to Germany to support Sevilla and nothing makes him more excited now than seeing a Spanish team lift a European trophy, especially if that team is the one coached by the former coach, Julen Lopetegui, the coach who, until now, has has given more troubles in his time at the RFEF ..., with permission from Luis Enrique's quarrel with Robert Moreno.
Photos from as.com