Rousaud, on Messi: "I am not sure that he is going to go"
Bartomeu's former vice president at FC Barcelona spoke in 'El Larguero' about the Argentine's situation at the club and the motion of censure.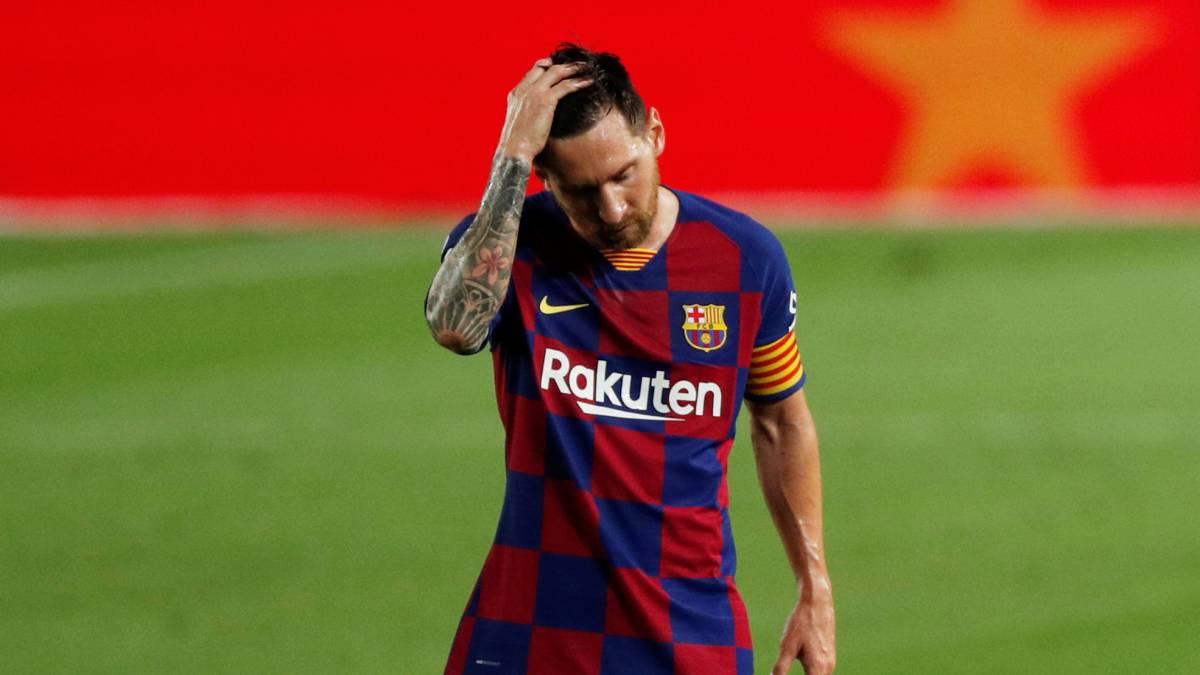 The former vice president of Bartomeu at FC Barcelona, Emili Rousaud, spoke in 'El Larguero' of Cadena SER about the current situation of Barça, focused on the two main issues: the situation of Leo Messi and the motion of censure that they intend to present against the current Board. Rousaud is not clear that the Argentine's decision to leave the club is final, he does not support the motion of censure and is considering running for the presidency of the Culé entity.
- Messi exit, is there going back ?: I don't dare say that there is no going back when there is no agreement with another club. I have a hard time getting used to the idea.
- What should the club do ?: What I do believe is that if Leo decides to leave and his decision is irrevocable, there must be a negotiation between FC Barcelona and his destination club. If someone hired Messi with the issue of the clause not resolved, he would be obliged to pay 700 million to Barça. Unfortunately, the solution involves two scenarios: that Bartomeu sat down with Messi and asked him what he should do to make him stay; or that Messi, the best player in the history of our club, decided to leave. It would be necessary to initiate a negotiation between Barcelona, Messi and the destination club, and reach an agreement to facilitate the transfer. He is the player who has given us the most in the history of our club and he does not deserve a treatment in which Messi is left without playing because he declares himself in absentia.
- First scenario: The first approach would be a Bartomeu-Messi meeting to see what decisions have to be made to convince him. It is obvious that the problem is the lack of a sports project, we have had important years. Last year Neymar was not signed when Messi wanted him for financial reasons, which afterwards we have spent almost 200 million on other players such as Braithwaite, Trincao ... The disappointment that Leo, like all Barça partners and fans, takes with him 2-8 that Bayern endorses us, which is a humiliating result, is the lack of the sports project. You have to sit down with Leo and redirect this situation. When there is a discrepancy in the interpretation of a contract, a judge ends up solving it, and that poses a risk for the club and for Messi.
- Motion of no confidence: I do not support it, but not because I do not believe that the best thing the current Board can do is resign and make way for a new project, but rather that I believe that at a time when everyone is focused in Leo's departure, it would seem unfair to me to present that motion. The first thing is to solve this problem. We will see how it is resolved. In March there are elections. I see that it has an opportunistic character. Of course they have every right to initiate the motion of censure.
- Candidacy for elections: I have not decided. I am pondering it a lot. I see myself capable of turning the situation around. I know what things should change. There are also elements of a family nature that I have to assess severely.
Photos from as.com