Rossi's heartfelt and thrilling joy for Morbidelli's podium
They hugged each other along with other VR46 Academy riders and the third-placed from Brno later said: "If I'm here it's because of Rossi, who believed in me when I was nobody."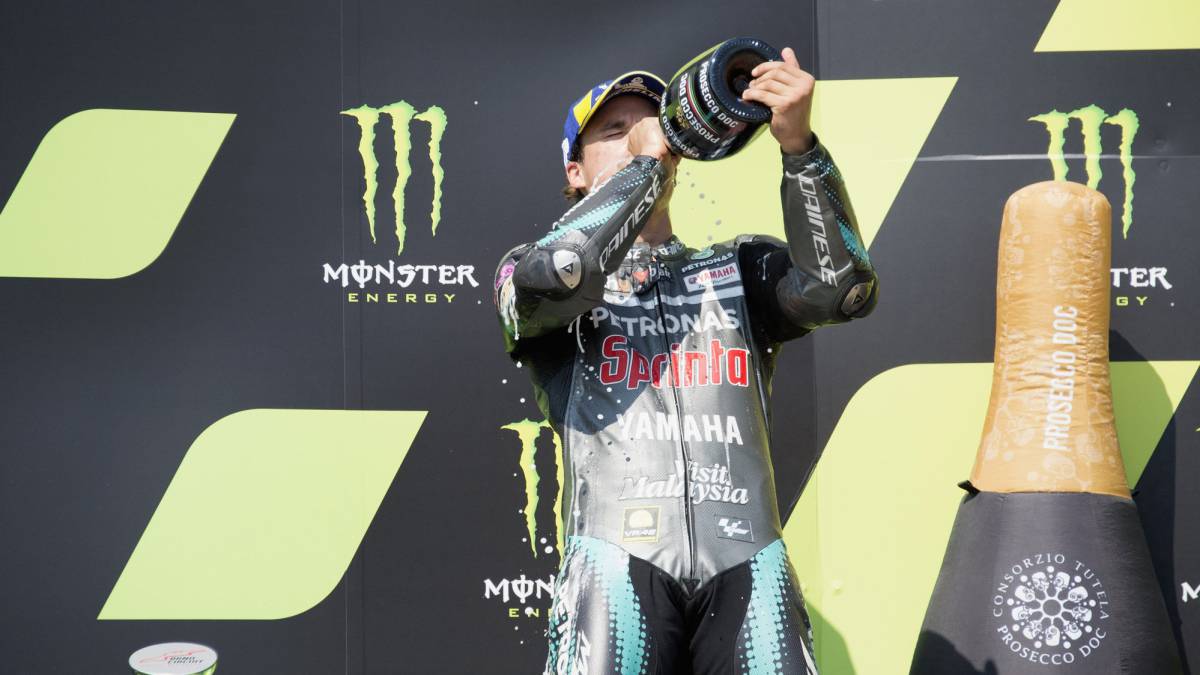 It is hard to see in the racing world in general, and in MotoGP in particular, sincere joys from other rivals' results, but Rossi's for third place from Morbidelli in the Brno race was thrilling and heartfelt. Both hugged each other on the lap of honor and were accompanied by other pilots from the VR46 Academy in the celebration, because there are many who spend hours and hours training and living together at Valentino's ranch in Tavullia. This podium for Franco was the first for him in the queen class and the first for a pilot from the academy, so they only have a couple of goals left to conquer one day the pupils of # 46, the victory and the title. .
Morbidelli had nice words for Rossi at the press conference: "I am here above all thanks to Valentino Rossi, because he believed in me when I was nobody. It's a bit of a strange situation because we compete against each other, but when the race ends, the friendship remains. He is a great friend of mine, he is like an older brother and after the race I just wanted to go celebrate with him and with everyone from the Academy ".
Rossi, for his part, was very happy with his fifth place, more because of the feelings than the result, and spoke well of his friend Franco: "It was very exciting, he had a great race and he deserved the podium. The whole year is going very fast. He has been through difficult conditions for being the teammate of Quartararo, who last year surprised everyone. But Franco is a great asset and I think that in the future he can always be fighting for the podiums ". And regarding his relationship, he said: "The story with Franco is curious. We caught it when it wasn't known to anyone. In the academy we all believed in him and we did everything to take him to Moto2, we worked and he was able to become world champion. At Yamaha they have done a great job with him and I think this first podium in MotoGP for the Academy is to be very happy ".
Photos from as.com