The former soccer player leaves Paraguay after six months in detention for entering the country with false documentation. You must pay a fine of $ 90,000.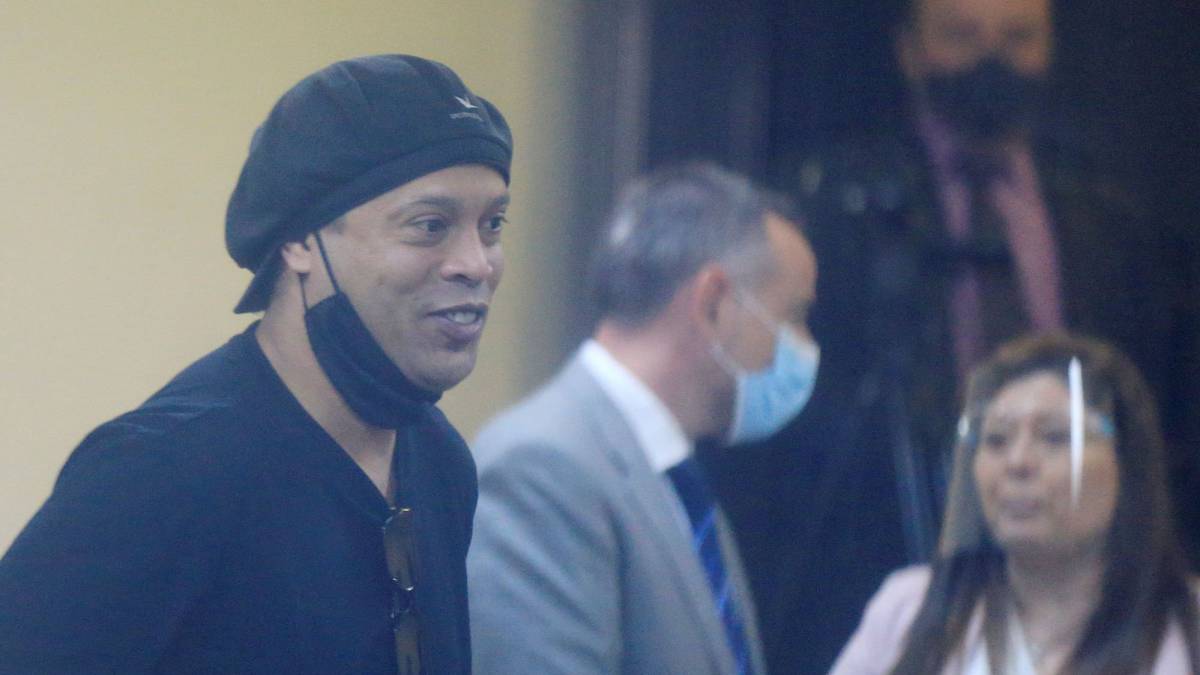 Almost six months after entering prison for entering Paraguay with false documents, Ronaldinho Gaúcho and his brother Roberto de Assis received judicial authorization to return to Brazil. His release was decided today at the Palace of Justice in Asunción. Ronaldinho, who appeared in one of the courtrooms with a black cap on his head and a mask of the same color on his face, must donate a sum of $ 90,000 to a medical center in Asunción and to another social project. of "reparation." His brother, Roberto de Assis Moreira, who was also charged in the same case, will pay $ 110,000, also as reparation.
As part of the agreement, both have to appear before the Brazilian Justice every four months for a year and must report a fixed residence in Rio de Janeiro, where they can be located at all times. They must also remain with the same mobile phone numbers and inform the court in the event of a change. Ronaldinho is authorized to move to another country as long as he informs the justice of his movements.
The former soccer player and his brother had been arrested on March 6, two days after arriving at the air terminal where they exhibited real Paraguayan passports but with false content to the immigration authorities. Currently, they have been in house arrest in a four-star hotel in Asunción since April 6 of this year, after being detained for a month at the headquarters of the Special Operations Police.
Photos from as.com