Rockets tremble: Westbrook down for playoff start
The Rockets' star point guard suffers a strained quadriceps muscle in his right leg. The club will subject the player to further tests, but the omens are the worst.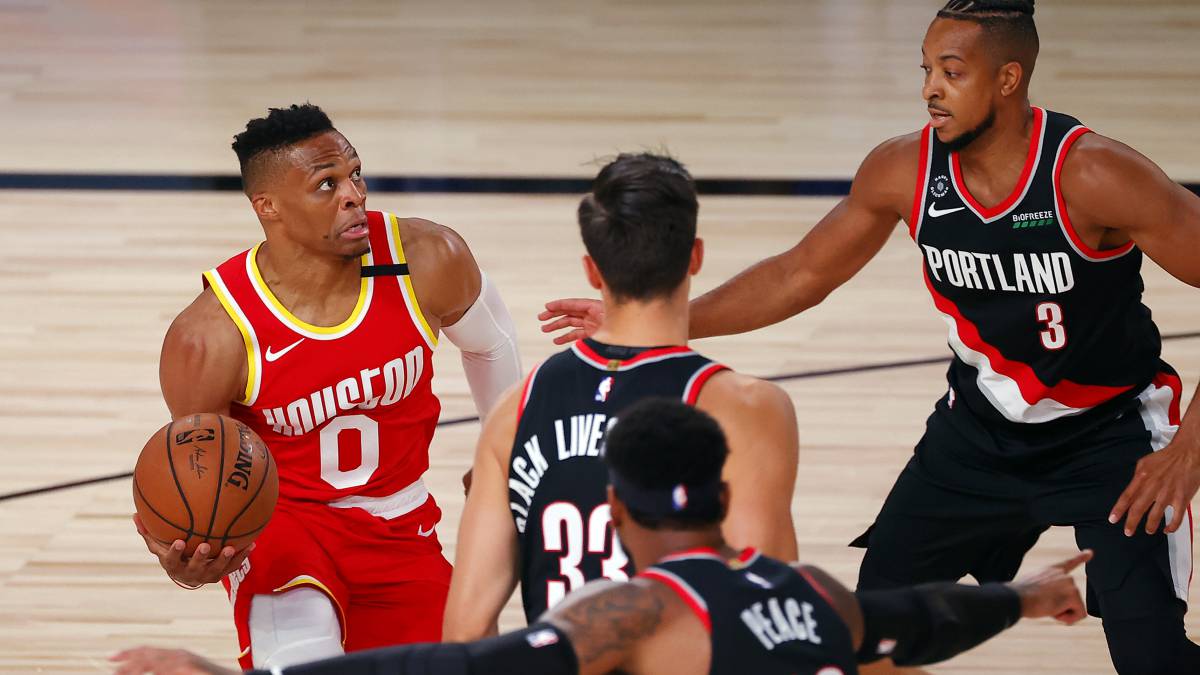 The amber light has turned red. The Rockets fear the worst. In an information advanced by Jonathan Feigen, Russell Westbrook will not be able to start the playoffs against the Thunder and his return to the courts has no date. The Californian ended last Tuesday's game with discomfort, in which the Rockets faced the Spurs and in which they ended up giving up the victory by 123-105.
The player assured the club's medical staff that the discomfort would subside, that he would be available to play against the Sixers at dawn from Thursday to Friday and that the weekend training sessions would allow him to be 100% recovered by the start of the playoffs. However, the discomfort did not cease the next day and the player had to undergo an MRI that revealed that the Californian guard suffered a muscle strain in the quadriceps of his right leg. Given the result of the tests, D'Antoni decided to dispense with the player in the last two games of the regular phase to try to recover the player for the first round of playoffs.
The player will undergo further tests in the coming days, but the Rockets are not optimistic. The muscular injury that he suffers is a complex injury and even more so in players with the muscular power that Westbrook has, which bases his game precisely on that, on his enormous physical power and great start. The club is on the lookout but discards Westbrook to start the series.
In this way, the Rockets lose a Westbrook who already joined training late in the bubble after testing positive for coronavirus on July 13. The Californian base will not start the series against what had been his only team in his NBA career, which made him the eliminatory of morbid. Until now. Westbrook was the second player with the highest contribution in points, rebounds and assists. The US international averages 27.2 points, 7.9 rebounds and 7 assists per game.
Photos from as.com