Rins: "I was scared seeing how the bikes were going for them"
He regrets his fall because "it was a race to win" and recounts how he lived from behind the accident of Zarco and Morbidelli that almost destroyed Maverick and Rossi.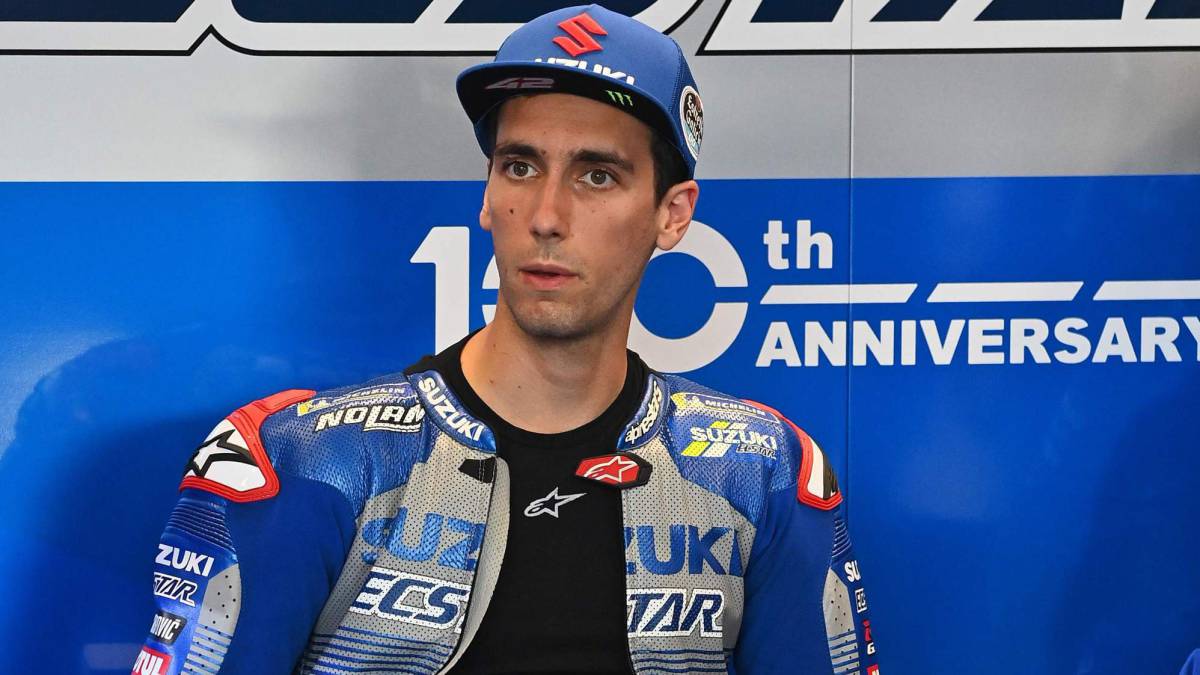 masñlañlskñla
-What can you say?
-In the second race I felt much more comfortable than in the first. I was able to overtake more comfortably and once I got second, I wanted to pass Dovizioso, because I felt I could ride faster. When I tried it in turn 6 I lost the front end and I couldn't save it. It was going very well and I felt like winning the race. And this feeling I have not had many times in MotoGP. It was a shame but the positive thing is that we were both Suzuki there, Joan finished on the podium and we have another race next week.
-What did you think when you saw the images of the accident?
-I have not seen the repeated images because I have seen everything in the first person. I was behind them and I was afraid. The bike did not stop at the fenders and went straight for the Yamaha. Okay, we are drivers and we are used to this, and when we go out to the race again we don't think about it much. But ask any Moto3 rider to see what they think of these situations. I don't think Austria is more dangerous. Each circuit has its own, for example, we come from Brno where the loopholes are not very big and we have requested resurfacing and widening the distance with the walls. In the end, if you look at all the circuits they have critical points. Austria is there, there.
-The most scary time you have spent in a circuit?
-It may be that the scariest time I have spent in a circuit. Because I really saw that the bike was going straight towards them and very fast.
-How has your downfall been?
-The error was trying to stop the bike with more angle. We saw it on telemetry after it was much more inclined than on the previous lap and that made me lose the bike. I have not been able to save this one, but it came from saving a similar two curves before.
-Did Dovizioso have the power?
-Dovizioso has managed his career and speed very well. He had the power and when he wanted to, he squeezed and escaped. And that's it. I have tried to pass him to get in front and shoot, but it was not possible.
-How are the championship options being 48 points behind the leader?
-As things are going at this start of the season, anyone can win the World Cup. Everything is very tight and I am at 48 points and I feel that I am still in the fight. Anything can happen.
-Was he running to be champion?
-I was running to get 25 points and I think I could get them. I had a good feeling and it's a shame it ended like this.
-What does Mir's podium tell you?
-I was not very surprised seeing how the Suzuki were. I am content for him and for Suzuki. It was a race to have finished on the podium.
Photos from as.com