Rins: "I give more value to the Jerez tenth than to this quarter"
"From Jerez 1 to Jerez 2, I had a very bad week, with a lot of effort to run with little pain. Not even finishing third would have given it more value," he says.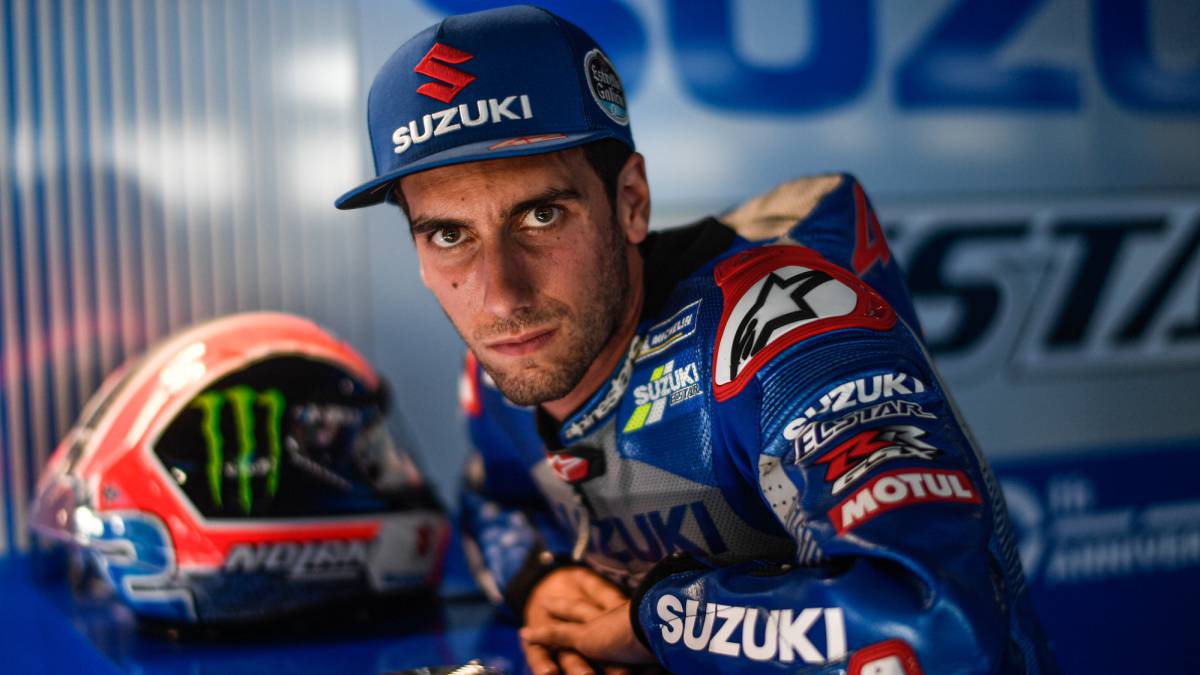 Alex Rins' great fourth place in Brno with the Suzuki, because he still runs with his right shoulder quite affected by the crash suffered on Saturday at the Spanish GP. He reappeared a week later with a suffered tenth place that gives him even more value than today's result in the GP of the Czech Republic, and that was left at the gates of the podium.
-Assessment of this fourth place?
-It was a good race for us in a complicated weekend, with few laps to reserve the shoulder of pain. We have to be happy with the result. We had a great start and very good tire management. In the end, third position narrowly escaped me, but we have to be happy.
-Has being on the podium helped me to endure the pain in my shoulder?
-The pain I had in Jerez was much more acute than in this race, but I have spent a few laps with a lot of pain, from 5 to 12, with a lot of overload on my arm, but in the last three laps I was so focused in going for Zarco that I have not felt much pain.
-Do you notice that it is a rare year, with a lot of satellite in front?
-This year could be a good opportunity. Before, they only talked about Márquez, Lorenzo, Rossi and Pedrosa, so you have to take advantage and give war and show.
-Doesn't it seem a short distance to be 40 points from the leadership with everything that has happened to him?
-I don't know how much they get me. 40? They are points in such a short championship and with races so close. We have had bad luck with what has happened to us, but of course we will try to be there, giving the call, otherwise Jerez 2 would have seen it from my house. The goal is there.
-Would you be ahead in the general classification without the injury?
-I don't know, but it makes me think. I can assure you that I am not one hundred percent and I finished fourth this race. I suffered a lot to be tenth in Jerez. I have not been able to demonstrate all my potential and all that I have worked this confinement at home, because on the second day I was injured. Little by little we go forward, feeling less pain and of course we will arrive.
-Do you think the favorites have given wings to Marc Márquez even at home?
-This race has been very rare, with new names ahead, like the three on the podium. Maybe Marc, without running, is thinking that it is good for him, because Quartararo, Rossi or I have been behind. It's a championship like last year, but with different names.
-Do you think Quartararo could have felt pressure?
-I don't think it's pressure. This race has been difficult due to the choice and wear of the tires. Fabio has suffered a little throughout the weekend in this regard to have a good rhythm. He finished first or second with a new tire, but he suffered and it was not the same Fabio de Jerez, with a pace higher than all. It's not pressure but tire management.
-Has it cost you more to manage the shoulder or the tires?
-It was a long race and difficult to manage because of the tires and the shoulder, but it was good, because at the end I had pace to catch Zarco and forget about the pain a bit, to focus on driving and on the podium.
-The new Michelin tire has Ducati crazy. What has meant in Suzuki?
-In Jerez, Bagnaia was there to win or be second. This tire works well, just as well as the previous one or maybe a little better. You cannot go back, because it is a new compound, so you have to look for the advantage it gives. It doesn't make me ride different.
-Points on the sidelines, do you give more value to this fourth in Brno or the tenth in Jerez two weeks ago?
- (smiles). Man, I give much more value to the tenth of Jerez. From Jerez 1 to Jerez 2, I had a very bad week, with a lot of effort and a lot of pain to try to run with little pain. They were extreme conditions, with a lot of heat and humidity. Not even finishing third would have given it more value than the tenth of Jerez.
Photos from as.com