Renault buries the hatchet with Racing Point
The French manufacturer wants to withdraw the appeal they made against the 'Pink Mercedes' and assure that now, the priority is the Pact of Concord.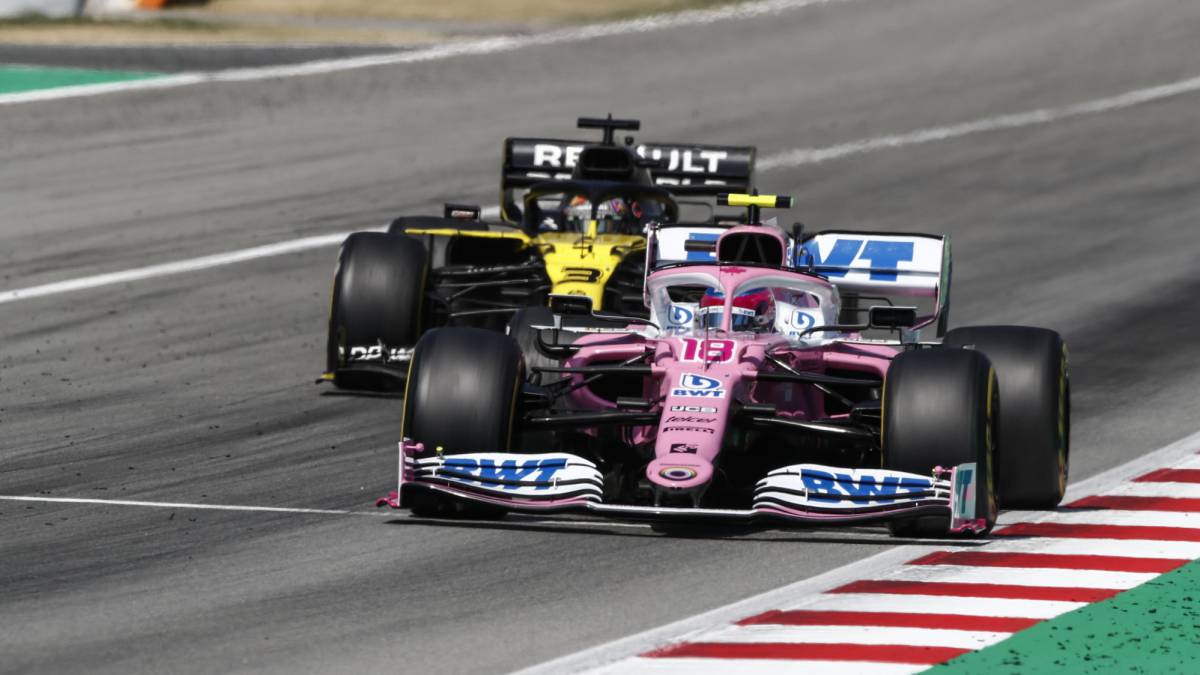 Renault has raised the white flag and that means that, for the moment, the French manufacturer is ready to abandon the war they started against Racing Point after the Styrian GP. The revolution of the pink Mercedes on the grid at the beginning of the season meant that, due to the similarities that the RP20 appeared with the Mercedes W10, the diamond brand filed a formal complaint with the FIA for non-compliance with the Technical Regulations that establish the F1. Despite the fact that the stewards imposed a fine of 200,000 euros per car on the Silverstone team and a penalty of 7.5 points in the Constructors' Championship, the Enstone team returned to the charge with an appeal that they now want to withdraw.
At first the decision communicated by the FIA seemed insufficient for the French brand regarding the brake aerator system of the RP20, it was also insufficient for Ferrari and Red Bull after the withdrawal of Williams and McLaren (both powered by Mercedes since 2021), but now Renault also joins those casualties and distances itself from the war conforming to the first sanction and appealing to the harmony that is intended to establish in the Great Circus through the Pact of Concord: "The issues in question were vital to integrity of F1, both in the current season and in the future. However, achieving that goal in the context of a new Concord Agreement is our priority. "
The agreement has been signed for the next five seasons (2021-2025) and despite the fact that Renault came to request the total withdrawal of the points that Racing Point had achieved up to that moment, in addition to having been the brand that led the protest in Against the pink Mercedes, for Enstone's "the controversy at the beginning of this season must be left behind, as we must focus on what remains of an intense and unique championship". The signature of the diamond will have eleven more races ahead to try to continue fishing in a troubled river within the middle zone, while Ferrari and Red Bull will continue in a war where fewer and fewer fronts remain open.
Photos from as.com