Reguilón: "I don't even know where I'll play next season"
The Sevilla full-back, on loan from Madrid, is finishing this campaign with a Europa League final like a shot: "We will value all the options."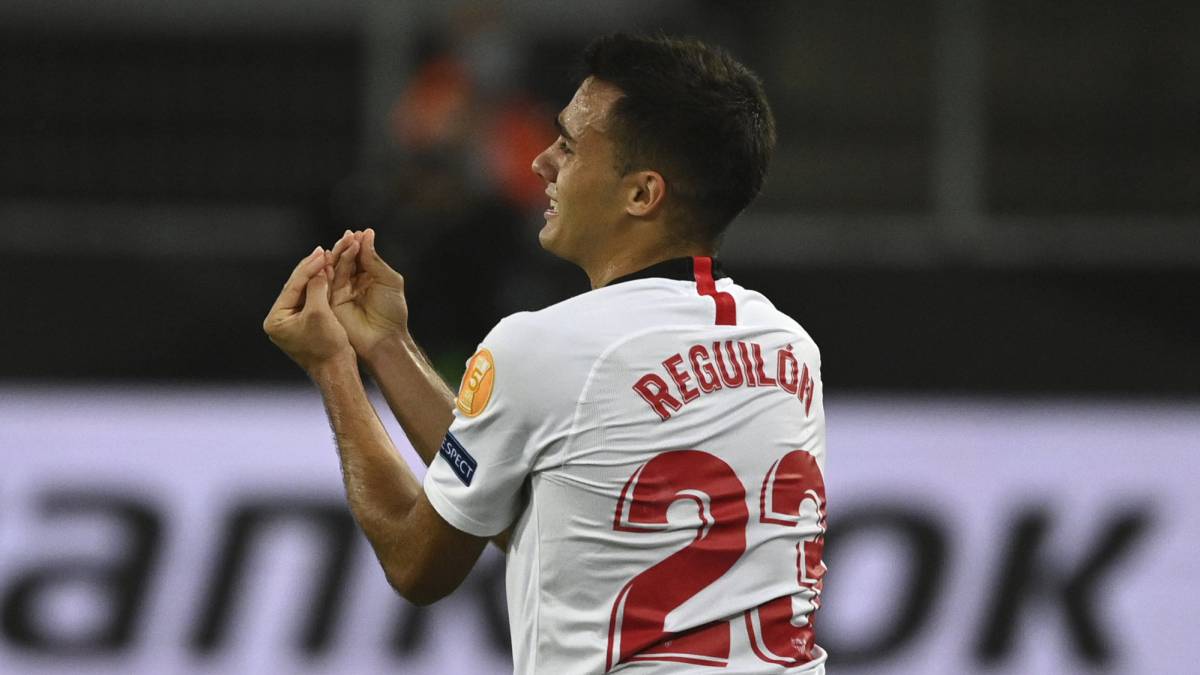 Sergio Reguilón completes a magnificent season finale with Sevilla, with an assist and a goal in this final phase of the Europa League in Germany and great matches. The left-handed side, on loan from Real Madrid, still does not know where he will play next season despite the fact that the suitors crowd him: "I don't even know where I'm going to play next season, I have no idea. assess all the options we have on the table, "he told Muchodeporte.
Reguilón is finishing the campaign like a shot: "I try to do my best. Running and that speed I think are my strengths. In the seasons there are moments and this may be the one that things are going the best for me. Hopefully it continues also like this in the final ".
He spoke of Inter: "To be in the final you have to do a lot of things right and few things wrong, Inter is a hard-working team, it's going to be a very rocky final. But Roma came after eight games without losing and we beat them with solvency, you cannot judge things by a single game. There will be a lot of rhythm and staying with specific players is a mistake, although Lautaro and Lukaku are very good ".
"The mood of the squad is euphoric. Our secret is in each person in the German concentration camp. Apart from a team this goes a little further and the word family is repeated a lot. The impression is wonderful, me It's very sad not to have been able to enjoy the fans in this final phase or against Betis, it's a shame, "he added.
"The ambition of the club and the players is to bring the Cup home. United were a great team, we had a bad time, it was the game of the season that has generated us the most chances. Suso told me to put the ball in front of them and he did what he told me, if you do one thing and it turns out well, all the more reason for joy ", concluded the full-back.
Photos from as.com