Red Bull believes in Albon
Team Principal Christian Horner put on a cape after another disappointing race: "There's a lot of faith in Alex. As he showed at Silverstone, he can be very fast."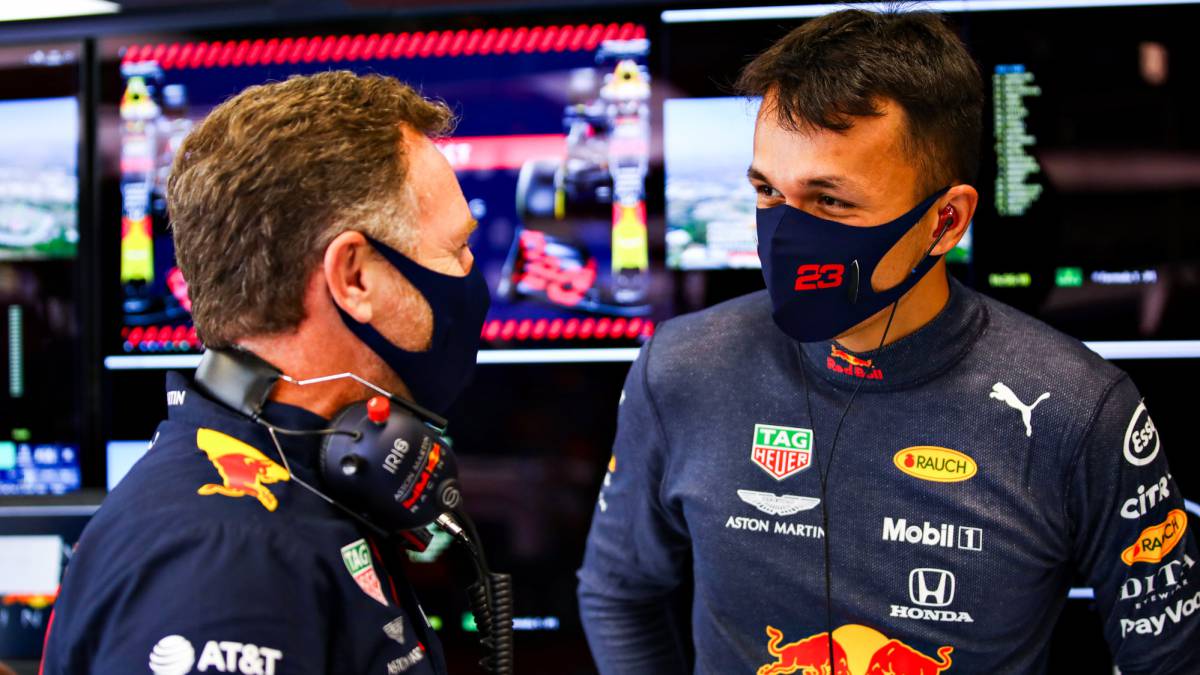 The comparison between Max Verstappen and Alex Albon at this start of the season is blushing for the Thai. If we take a look at the standings, the point difference between the two Red Bull drivers is 54 in just six races. While Verstappen is second in the World Championship between the two Mercedes, Albon is behind Leclerc and Stroll, and just one point clear of Lando Norris. Not enough baggage to enjoy the second best car on the grid.
The past Spanish GP only confirmed this dynamic. 'Mad Max' attacked Bottas at the start and kept him at bay throughout the race, retaining second place. Albon, for his part, suffered throughout the race to conserve the tires and ended up crossing the finish line eighth, behind Carlos Sainz and Sebastian Vettel. The Red Bull driver said after the race that he was "fighting to keep the tires alive", so all eyes were focused on the team's strategy, something that Horner denied: "The problem was that Alex did not have a good balance in the car. When the balance isn't right on all three tire compounds, you wear them down incredibly fast. Running in dirty air for such a large percentage of the race, we ate the tires. We didn't have any longevity in our stages, either. with the hard, the soft or the medium. It was very frustrating for him. "
Once the strategy was clarified, Christian Horner was asked about the poor performance of the Thai, who again showed himself much inferior to his partner: "We are in the simulator, looking at the characteristics, the driving style between the two cars, asking why Max is capable to get more out of the car. Not everything makes sense to him at the moment, we have to try to help him in everything. The car is difficult to drive at the moment, but with time and some improvements on our part, we will manage to help him get over it. "
Red Bull has not been known in recent years for being very patient with its pilots. Daniil Kyviat knows this well, who was relegated to Red Bull in 2016 after four races to take over from Verstappen. Or Pierre Gasly, who was relegated to Toro Rosso in the middle of the season. Although the background is there, it doesn't seem like Red Bull's intention with Albon, Horner explained: "We strengthened his engineering team and there is a lot of faith in Alex. As he demonstrated at Silverstone, he has the ability to be a very fast racing driver. ".
Photos from as.com