Real Madrid on track overbooking of loan officers
Lunin, Odriozola and Odegaard are back to stay; Luca Zidane or Achraf have left; Vallejo, Kubo and Reinier, on loan again ... The map clears.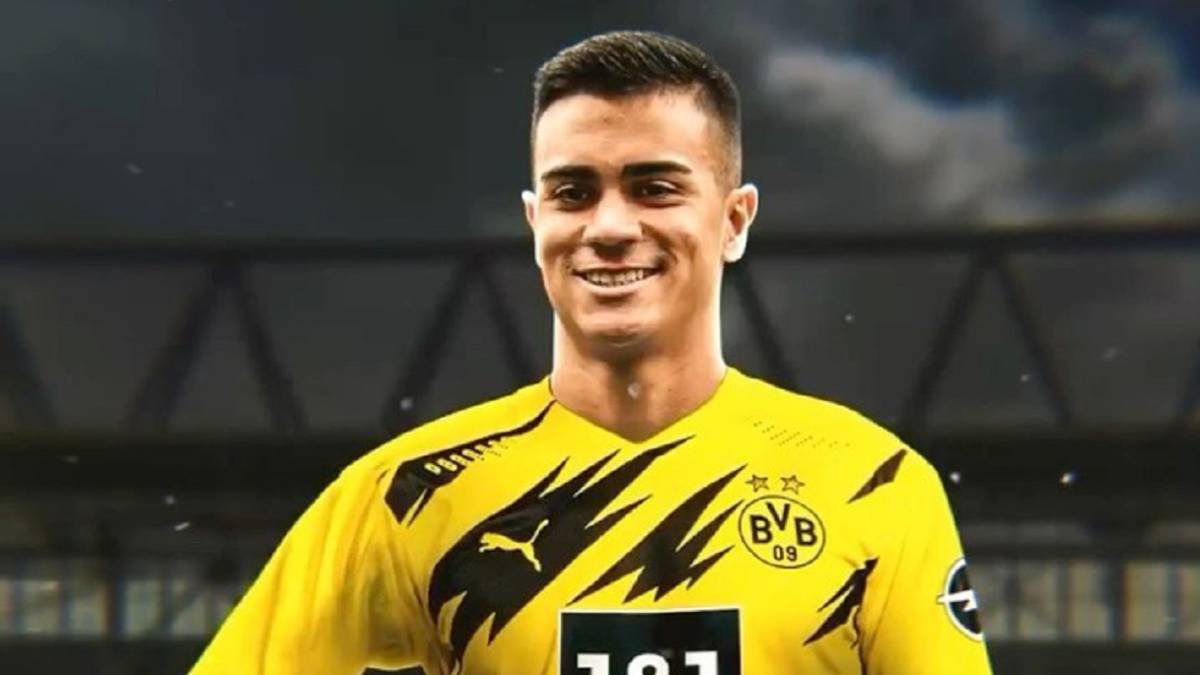 This summer, total priority is being given to 'Operation Salida' at the Santiago Bernabéu. This decision, necessary due to the excess of chips and due to the economic difficulties generated by the coronavirus, also concerns the many loaned out: some have already said goodbye, others will say so soon (some to return), others have returned and with the rest still the x has not been cleared.
Achraf, Luca Zidane and Javi Sánchez
One of the farewells, the most surprising, was that of Achraf (21 years old). After 73 games in two seasons at Borussia Dortmund, Madrid agreed to sell it to Inter for 40 million euros plus 5 in variables. It included a right of first refusal until 2025, by which the whites will choose to match any offer presented in San Siro by the international for Morocco. The case of Luca Zidane (22) is different: after stopping in 2019-20 at Racing Santander, he has not been renewed and has left the club where he was formed since 2004. The relationship with Areola (27), reinforcement from PSG in 2019 for a year, it has not been extended either. For its part, Valladolid has acquired 50% of the rights of Javi Sánchez (23) for 3 million despite the fact that the center-back barely had a leading role in Pucela in 2019-20: 586 minutes.
Lunin, Odriozola, Odegaard and Ceballos
In the chapter on returns, Real Madrid has three certainties and one doubt. Lunin (21), Odriozola (24) and Odegaard (21) have been informed that they are entering the 2020-21 squad. The goalkeeper, after a very good 2020 for the salvation of Oviedo in the Second Division (he averaged a goal every 90 minutes, registering six clean sheets and needing his rivals 10 shots on average to overcome him), was warned on July 24 and will Areola. His objective and his conviction in the short term, however, is to fight for the title to Courtois, current Zamora. "If I came to this club it is because I want to show what I am worth. I came to play," he told AS on May 25. The gap that was expected for Achraf will finally be filled by Odriozola, for which 30 million were invested and which will be given a second chance. He has made five appearances with Bayern since January and opts to lift the Champions League in Lisbon; in the quarter-round against Chelsea he gave an assist to Lewandowski.
A Odegaard has returned to Real, where everything indicated that he would progress until 2021, the European elimination against City. The poor performance of the team caused Zidane to vary his roadmap and ask to have the Norwegian at his disposal, who is in the CAR of Sierra Nevada to present himself fully in the preparation that will begin at the end of the month in Valdebebas. Something similar happened with Ceballos (24), on the rise in the second leg of the season at Arsenal, with which he won the FA Cup against Chelsea. He is scheduled for the preseason, but his continuity is far from assured.
Vallejo, Kubo and Reinier
Vallejo (23) and two names that are very exciting in sports management, Kubo (19) and Reinier (18) have already flown. The center-back, as announced on Tuesday, will be a new player for Granada, on loan after a season in which Los Cármenes obtained a historic place for the Europa League. For the Japanese, thanks to his project and the enormous interest of Unai Emery, Villarreal prevailed over the more than two dozen proposals sent to Madrid and the player's agents. The Submarine will assume his salary (€ 2M), will pay € 2.5M and could pay as many as a function of a series of bonuses. The figures, anomalous in a transfer, speak of the potential of the boy and how aware they are of his potential in the club, which has already promised him the extra-community place that Vinicius releases for the 2020-21.
Reinier, the last signing, in January and for 30 million from Flamengo, landed on Monday in Dortmund. On Wednesday he signed his commitment to two courses with a team that is committed to young talent and put a lot of effort in his day to sign him ... until Real Madrid appeared.
Borja Mayoral and Óscar
The next to find accommodation will be Mayoral (23) and Óscar (22). The striker is loved by Valencia, who nevertheless lives in a fault that complicates that option, and several clubs in Italy, where there have been conversations with Lazio and contacts with Fiorentina. Oscar, after a wonderful campaign in which he stood out with nine goals and two assists despite the decline of Leganés, has no shortage of girlfriends. He got his move to Villarreal on track, but 'Operation Kubo' ruled it out. Now he is shuffling different proposals, including one from Granada.
Reguilón
Reguilón's (23) is one of the most complex situations. Right now the doors are closed because Zidane supports Marcelo, one of his trusted veterans, and Mendy, whose signing (48 million plus 5 in variables) he promoted last summer. At the club, however, the youth squad likes him a lot, especially after what he's showing at Sevilla. In the offices, very aware of the economic crisis that the pandemic is generating, they thought of selling him for about 25 million and reserving a buyback option. Outstanding finalist of the Europa League, now it is not ruled out that his departure is in the form of a loan. Naples wants him, but his preference, if it is impossible to return to the Bernabéu, is the Premier. Chelsea is in the lead for contesting the next Champions League.
Photos from as.com