Rahm goes from Calvary to bidding for victory and number one
The Biscayan signed the best round of the entire cast so far this tournament (-4) and placed seventh with +2 three strokes from Johnson, rival for the throne and co-leader with Matsuyama at -1.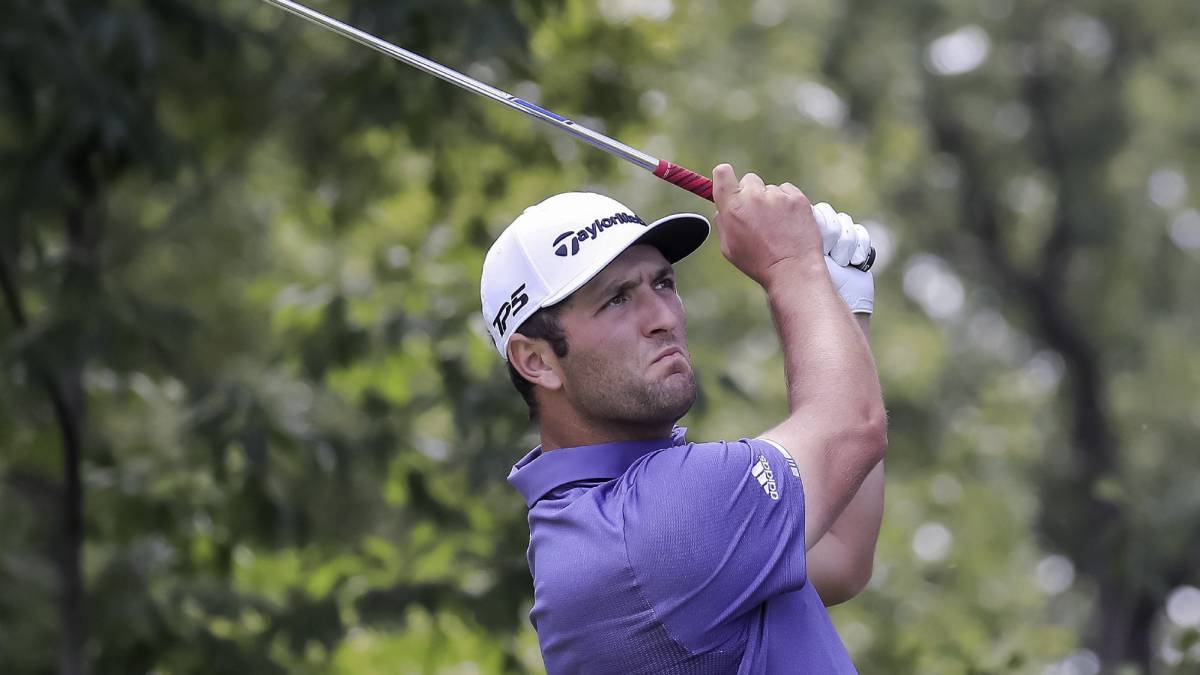 Rain finally fell on Friday night at Olympia Fields, but it didn't change much this Saturday either. Although the field was more receptive, matchday three of the BMW Championship, the second stop of the FedExCup playoffs in Illinois (USA), was as extreme as the first two in terms of results, with 68 of 70 players above par. .
In the difficulty emerged a great Jon Rahm, who after two days of hardship signed the best round of the tournament so far (-4) to place 7th with +2. Suddenly the Biscayan, five birdies and a single bogey in a day of stellar movement, has the triumph and the number one of Dustin Johnson, leader next to Matsuyama with -1. He needs to finish at least third and better than the American to lead the ranking again. And that he had a slip in the five, that of the bogey, which could cost him positions: he lifted a ball without marking it and received a penalty stroke.
"I only hope not to lose by one. I only hope that. And if it happens, then it will clearly be my fault," said the Basque. "I was holding the marker in my pocket. I went to pick up the ball and for some reason I just picked it up thinking that I had already marked it. I was thinking of something else. Simple as that," he explained.
With more than ten players in a distance of three impacts, this Sunday (Rahm will go out with Scott) curves are coming. In the ointment there are also good finishers, among them the Northern Irishman McIlroy (+2), who can also be number one if he wins, the Australian Scott (+1) or the American Kisner (+2). Tiger Woods (55th at +10), on the other hand, is out of any fight.
In addition to the number one and the win, the last lap at Olympia Fields will distribute the 30 tickets for the circuit final, at East Lake in Atlanta next week. With his performance this Saturday, Rahmbo is projected in eighth place, which would give him a -4 start. In his hand he also has to put himself within reach of winning the PGA for the first time.
Photos from as.com