Quique Setién is sentenced; Xavi and Pochettino on the list
The Cantabrian will pay for the mistakes of an aging team and failed planning. He also didn't boost the team after Valverde left.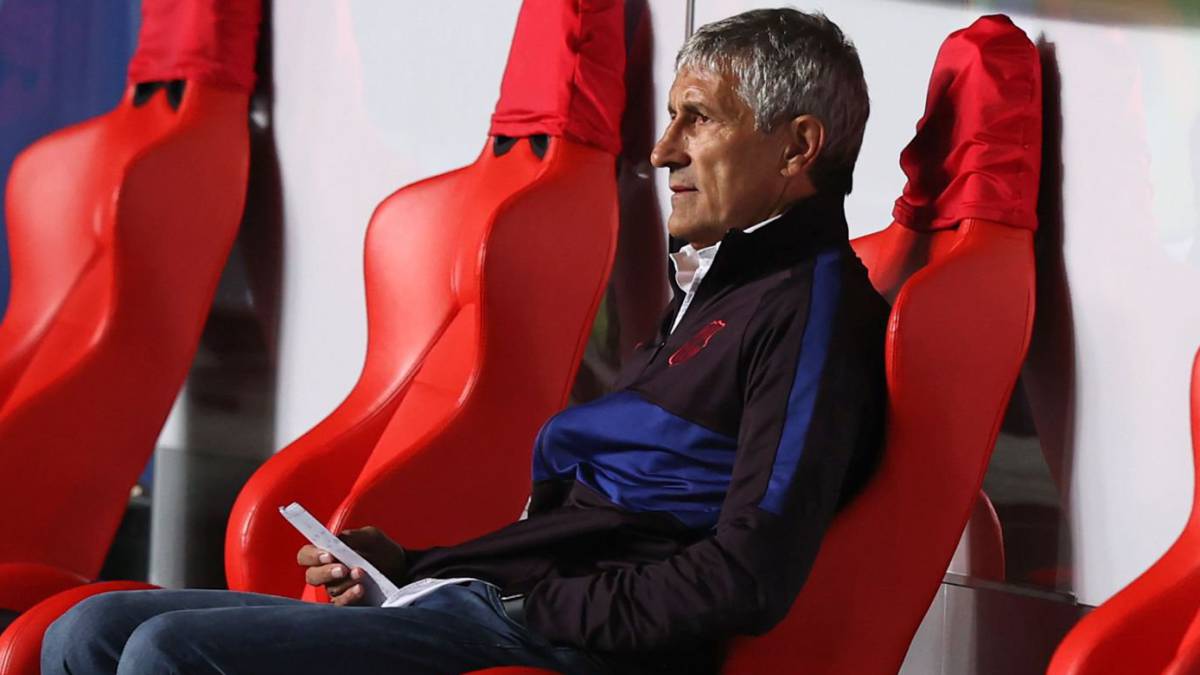 Except for a memorable surprise, Quique Setién will no longer be Barcelona's manager next season. The azulgrana club will do without the Cantabrian coach in the next few hours. Setién is the weak link in the chain. Signed to give a "boost" to the squad as stated by Josep Maria Bartomeu, team president and vice president of sports, and Eric Abidal, sports director, Setién failed in the Cup, where he was eliminated in San Mamés; in LaLiga, where he was not able to hold out against Madrid and ended up making a fool of himself at the Camp Nou against Osasuna; and in the Champions League, where he did not pass the quarterfinals and added another terrifying night against Bayen, such as Rome, Liverpool and this Friday in Lisbon.
Setién will leave and the question is if Eric Abidal will do it with him, responsible for the dismissal of Valverde and the signing of the Cantabrian coach. Thus, the range of possible substitutes will be opened. The first on the list is, again, Xavi. The Barça legend has a release clause in his contract with Al Sadd to sign for Barça. Despite the fact that his relationship with the current board of directors is not the best, Bartomeu will return to the charge as in January. A year after elections, it will be necessary to see if Xavi accepts or remains faithful to his commitment to Víctor Font. Xavi already demanded harsh conditions from Barça to sign in January that Bartomeu was not able to take on, neither sportingly nor financially. It is possible that now he returns to put the blank page and that, as in the basketball section he has done with Jasikevicius, he is looking for a revulsive in which to hide a project that falls.
Plan B is called Pochettino. The Argentine maintains an excellent relationship with Ramon Planes, attached to Abidal in the technical secretariat. They have seen each other on several occasions in recent weeks informally, but Pochettino's name is not new at Barça. In January, when Xavi said no, Bartomeu already thought about Pochettino. The partner's rejection of the Argentine, who had always maintained a cavalier attitude towards Barça because of his parrot past, slowed Bartomeu's momentum. Pochettino waits in Barcelona for the green light from the Barça club and, unlike Xavi, he will not put too many buts to accept a formal offer from Barça.
Photos from as.com