Quartararo chooses rival: Dovizioso ahead of Viñales
The French rider considers Ducati his biggest contender for the title: "I see Dovi more than Maverick as a candidate. We know from his experience."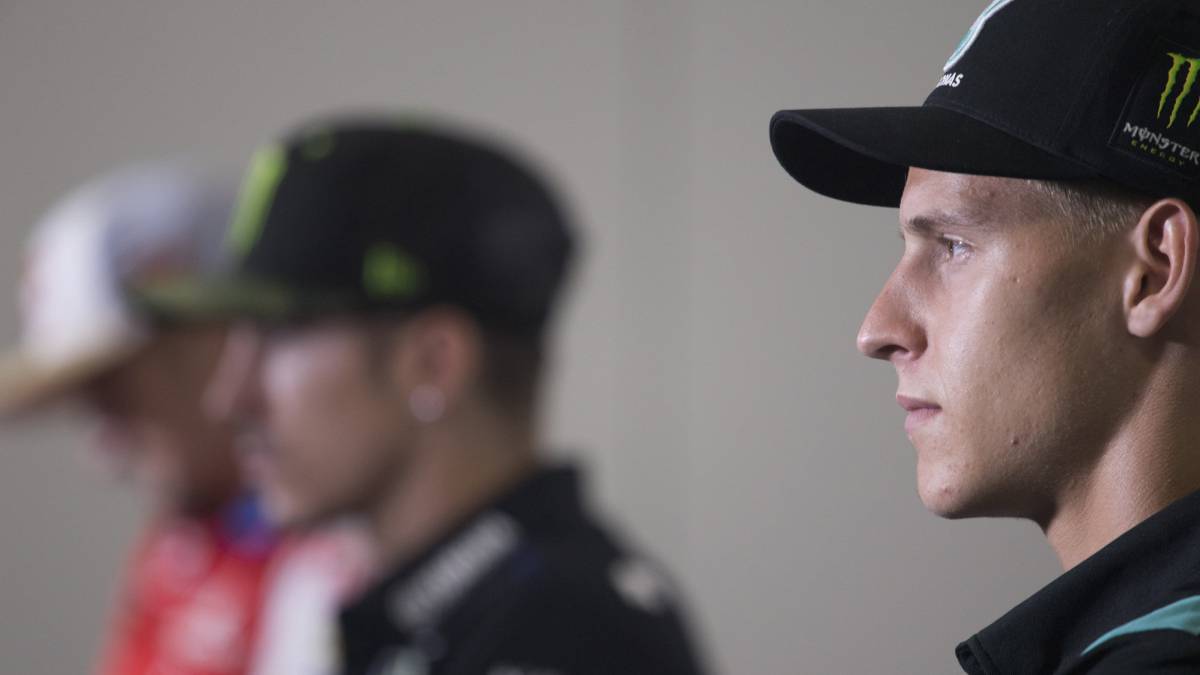 Dovizioso is back. The Red Bull Ring, Ducati's fiefdom, where he has five consecutive victories, has returned the Italian rider to the fight for the championship. It was not being an easy season for Dovi, who had only reached the noble zone in Jerez with a third place. Just in the week of the confirmation of his goodbye to Ducati, the one from Forli has returned to the top of the podium and for Quartararo, current leader of the World Championship, there is no doubt, he is his greatest rival, even ahead of Viñales.
"Of course Marc will be one of the main contenders (when he returns from injury), but now I see Dovi more than Maverick as a candidate for the title because we know that Dovi has a lot of experience," said the Frenchman after the Austrian race . "He knows how to fight, the pressure, etc. Also, he has a style of bike that allows you to fight better in the last laps. Therefore, I see Dovi as a contender more than Maverick, because with Maverick I know that if something It happens we have more or less the same bike ".
However, Quartararo qualifies his answer later, hinting at a certain performance advantage of the Ducati over the Yamaha: "But with Dovi it's different. When you have a top speed mark like the one they have… it's incredible. It must be great. be 10km / h faster than us. So yeah, I see Dovi more as a contender. "
The other side of the coin, Maverick Viñales, did not take away the reason from his factory colleague, showing quite pessimistic after finishing tenth and being 19 points behind the lead: "It is difficult to believe that with all these kinds of errors you can win a championship with all those things, so I don't even think about it. I think about pushing the bike to the max. When the bike is going well, you can see that I am always in the top three and making pole position. But when the bike does not go, I cannot do miracles, it is very difficult to overtake the drivers. You cannot jump on the brakes, so it is somewhat difficult. Anyway, I will be patient, I will keep waiting for my moment and we will see. "
Photos from as.com