Puig: "Márquez is in pain and will take his time"
At Honda, they still don't know when the champion will reappear, after the second surgery, to repair the fracture in the humerus of the right arm.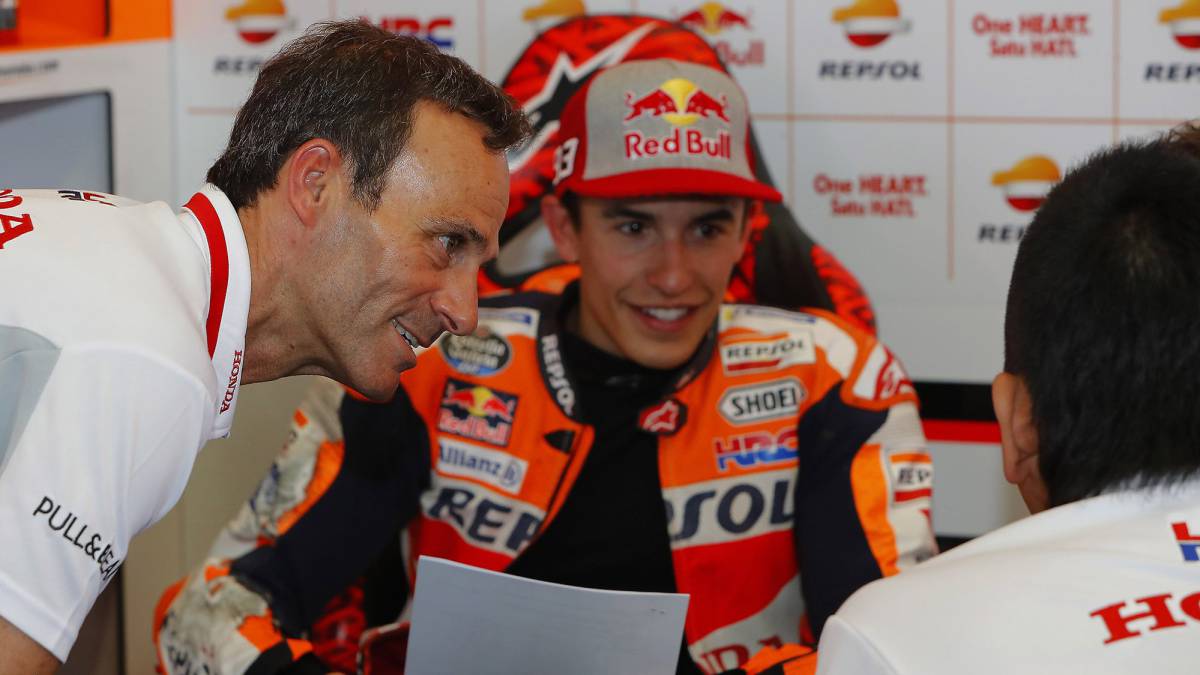 Bad news for those who want to see Marc Márquez in action again, because at Honda they still do not know when the champion will reappear, or so Alberto Puig says, after the second step under the knife on July 27, to repair the fracture in the humerus of the right arm that was broken on July 16, at the Spanish GP.
The Repsol Honda team manager spoke at Dazn. First by acknowledging the bad times they are going through right now. "We didn't do very well in Brno. Things are going the way they are. In racing, as in life, you can't always be at the top. There are good and bad moments, and now we are having a bad time. We are missing our top driver. . It is so, but that is not a cause for despair. Time has to pass, it has to run and good times always come ".
Then he spoke of the Márquez-dependency that many see: "People are free to say what they want and we are free to do what we consider, which is what Honda has done throughout life and that is the brand that has won more world championships and more titles. From there, each one says what they can ".
The ex-pilot also said that "Marc is in pain, logically. Little by little he is recovering. A second intervention is always more complex than the first. He is resting and calm. Obviously, wanting to be here, but understanding that he has one thing for solve in his body and that he will take his time. Marc is a very optimistic person and a born fighter. From now on, when all this has happened, he will look back and surely draw positive conclusions and that he will have learned a lot with all this story. "
And Puig finished by assuring that there is still no scheduled return date for the champion: "The objective is to give time to the fracture and continue from day to day. See how it evolves and understanding that it is not a matter of weeks. It is an important fracture and It is very important the evolution of the patient and understanding what type of fracture he has, which I think we all understand. Based on that, day by day ".
Photos from as.com