Popov aims for victory at Royal Troon with Azahara and Iturrioz away
The German (-4) reaches the final day with three hits on Suwannapura and Lee. Andalusian and Balearic are at +6, with no chance of victory in a difficult week.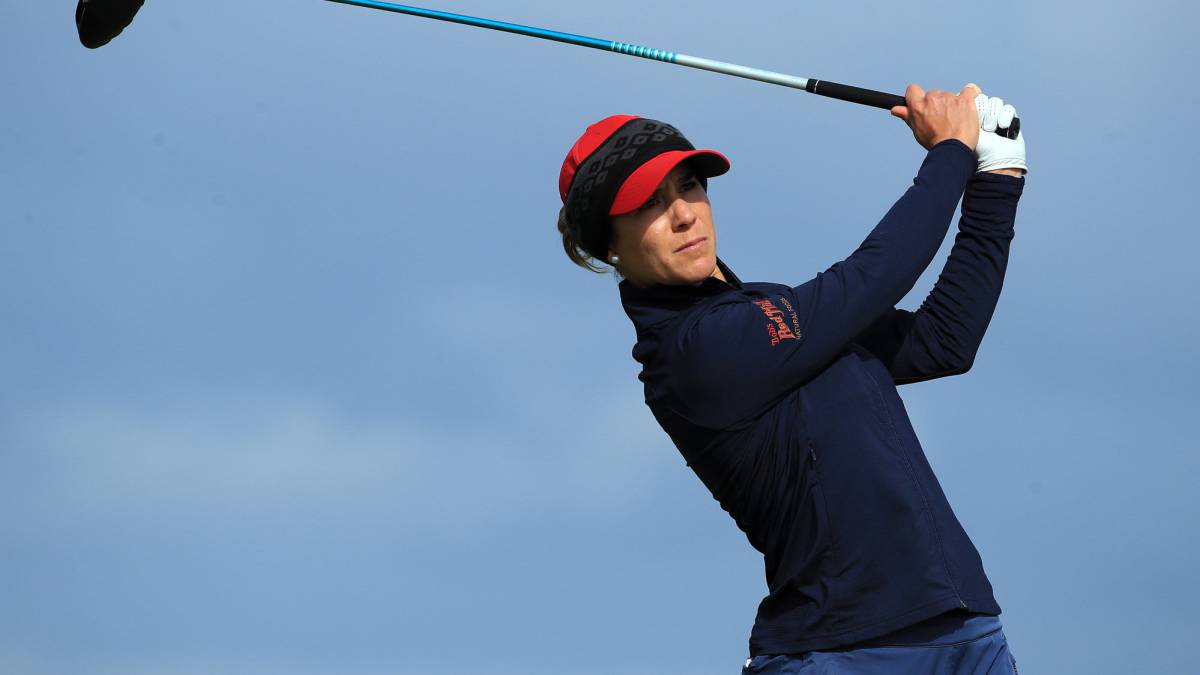 The German Sophia Popov will face this Sunday the last day of the British Open for women of golf, the first "major" of the season, with an advantage of three strokes, after rising this Saturday to the first position, by signing a card of 67 impacts.
A result that allowed the German, who has a total of 209 strokes, 4 under par, snatch the first place from the hitherto leader, the Swedish Daniela Holmqvist, who was relegated to the nineteenth position, nine impacts more than the Scandinavian.
If Holmqvist was the only player capable of closing the day below par on the field on Friday, this Saturday the Swede mortgaged almost any chance of winning the British Open, after adding a total of 77 strokes, seven more than in the previous day, when counting up to seven "bogeys" .
Quite the opposite of the German Sophia Popov who made her candidacy for the title clear, after signing a spectacular "eagle" on hole four. Result to which the German added two more "birdies" on holes 12 and 17, which allowed Popov to complete his journey to the Scottish Royal Troon course with a total of 67 hits, four under par.
A sensational performance that allowed the German golfer to withstand the siege of the Thai Jasmine Suwannapura and the Australian Minjee Lee, number eight in the world ranking, who rose to second place.
Suwannapura, who in the first two days had not managed to get off par on the field, achieved a -2 this Saturday, after signing a 69-impact card. A figure that could have been even lower were it not for the "bogey" that the Thai woman signed on the last hole of her round.
Likewise, the Australian Lee closed the day with 69 strokes, which counts as the best result in the British Open the ninth place she achieved in 2015. A position that Minjee Lee is in a notably better disposition in this edition, in which the Last day tied for second position with Thai Jasmine Suwannapura with a total of 212 strokes, three more than German Popov.
Much further away are the Spanish representatives Azahara Muñoz and Nuria Iturrioz, who share the twenty-sixth place with a total of 219 strokes, ten behind the head, after signing this Saturday a card of 70 strokes, one under par, in the case of Muñoz, and 74, three above par, in that of Iturrioz.
For her part, Carlota Ciganda, seventh last year at the British Open, concluded the penultimate day of the tournament in 45th place, thirteen shots to the head, after signing this Saturday the par of the field -71 strokes-.
Photos from as.com