Pepe Castro and the Europa League: "Again? Yes, again"
The president of Sevilla celebrated the title: "We promised to win it and we have won it. We are the best. The silver goes to Sevilla."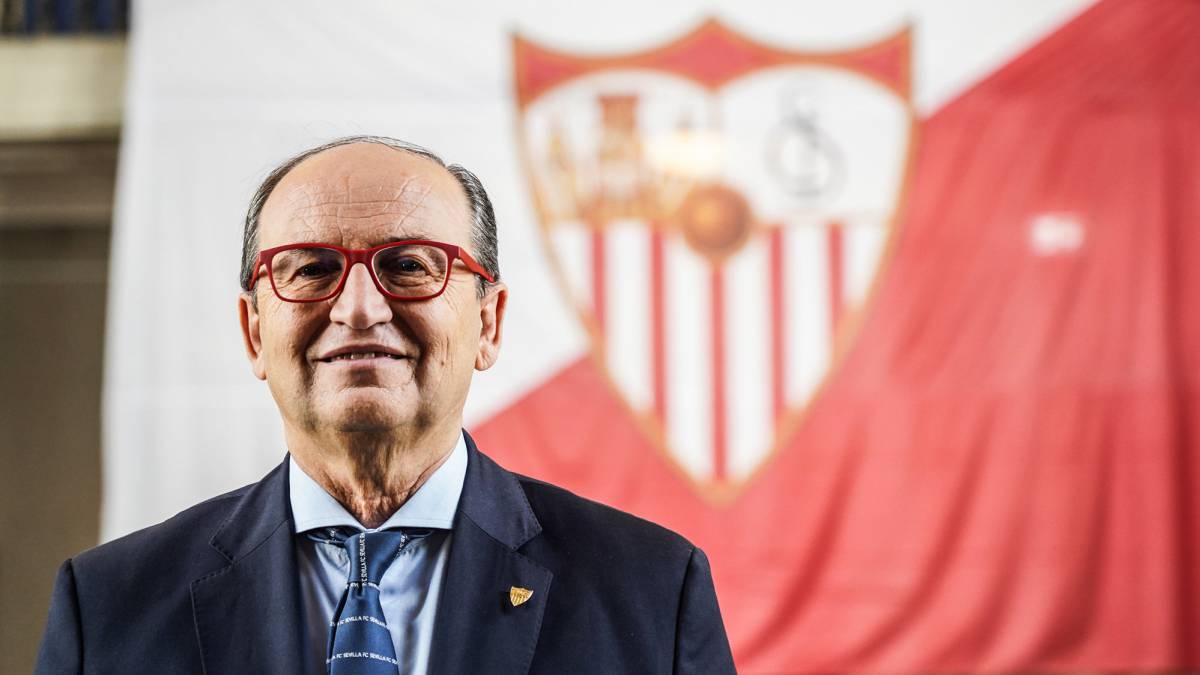 Pepe Castro, president of Sevilla, went through the microphones of "El Larguero" of Cadena SER to celebrate the sixth Europa League achieved by Sevilla.
Champs: "Whenever we have reached the fourth place we have won it"
Suffer: "With the result the possibility of a tie has always been close. This group was aimed at doing something great and they have done it. Europa League champion after eliminating Rome, Manchester United and Inter. We are the best. Silver goes to Seville ".
Title: "I am left with many things. We have suffered a lot to get here. We promised to win it and we have won it. I remember many Sevillistas who have not been able to be here again? Yes, again" .
Team: "There is a union in the extraordinary squad. The 40 kilometers from Düsseldorf to Cologne there are 40 km they have been singing and cheering. I saw that this group was going to do something important because it shows in the proposals. Now it's easy say it, but I've been saying it for several weeks. To overcome all the obstacles that were coming. This group, in the Champions League and champion of the Europa League, who gives more? ".
Situation in the stadium: "We have chosen to be together and sing the goals together since the fans are not there. The Centennial anthem is the most beautiful in the world. Everything adds up so that we have the successes that we are having. The reality is that with less budget we do many more things ".
Sevilla: "We were going to do it for Seville, for all Sevillians and all Sevillistas. This breath and this happiness had to be brought by Sevilla to their city" .
Appeal to the fans: "It is impossible to be happier than me. But I have to ask us to be cautious. We are sure that we will have the time to enjoy this drink. We must enjoy it from home with the family."
Tribute: "What we are doing is very great. Here is a title for our fans and for our city. Today we also pay tribute to José Antonio Reyes and Antonio Puerta" .
Photos from as.com