Pedri: "Madrid didn't want to sign me"
The Canarian footballer, in an interview with DjMaRiiO, was excited about his new stage at Barça and did not rule out a possible transfer.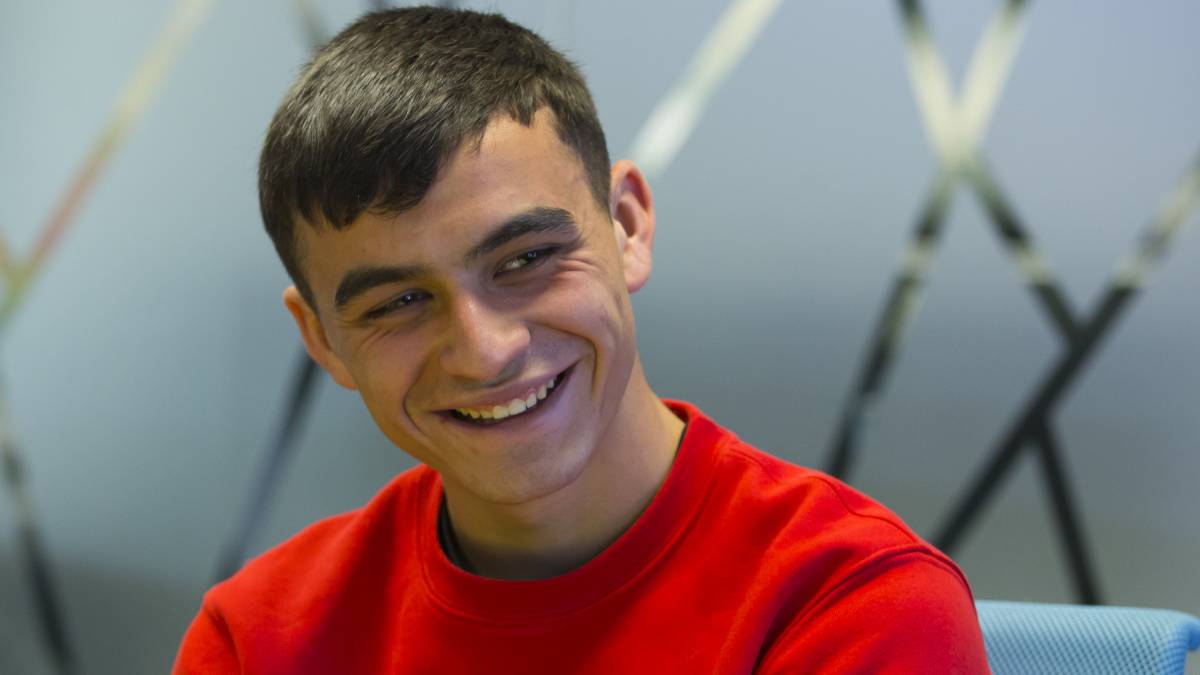 Pedri, the young pearl who belongs to Barça and who this season has excelled in Second with Las Palmas, spoke with DjMaRiiO on Post United's YouTube channel. The attacker, who will carry out the preseason with the first team culé, was very excited about his signing, revealed that Real Madrid did not want to sign him in his day and did not rule out a possible transfer.
-Why do they call you Pedri ?: "Since I was little there was always another boy named Pedro on my team, and since I was skinny, they called me that."
-Pre-season with Barça: "I start this year with Barça, on the 12th. Let's see what happens."
-Tension: "The nerves are normal because of the players who are going to see you there. As I have been in Second Division and I have gained experience, I am more relaxed" .
-Looking forward to the start of the season: "10. I want it to start now and see if I have a place at Barça."
-Real Madrid: "Two or three years ago I went to do the tests. I was there for a week, but they told me to keep working, they didn't count on me, they didn't want to sign me."
-Signing for Barça: "Last year, when I started the preseason with Las Palmas, before the end of it I had already been signed by Barça. With the preseason games I had already signed, it was my dream since I was little. Much better that I have signed on called Barça and have this opportunity ".
-Training with Messi: "When I see him I will get nervous. He is the best in the world. But on the field I forget who I am playing with and I spend it as if I were someone else. I am excited to meet everyone, they are very good and I'm going to really enjoy doing the preseason and, if I stay, all year long. "
-Objective: "Try to stay in the first squad, play as much as possible and have minutes to continue progressing" .
-Barça style: "I've been watching him since I was little, I like his football and I can fit in well, I like the style of associating and having the ball" .
-Best virtue: "Dribbling. I am not very fast, the best I have is dribbling and agility. The court player is losing, you go to sports centers and you see them there. Football is more and more physical. , and I think that's not all ".
-Aspect to improve: "The physical aspect. In Second it took its toll. They hit you and move you three meters" .
-Possible assignment: I would see it well if I don't have the opportunity. There are offers of German teams that are very good. I wouldn't mind trying abroad, the important thing is to play and keep growing. You have to arrive, work as much as possible to be able to stay. Let's see if I have the opportunity to fulfill my dream since I was little.
-Sensations: "I am going to be with the best, I think it is an illusion that you have had from a very young age and, personally, I am going to eat the world. To work like the most and find a place" .
-Family: "My father has a Barça club in Tenerife, I have been a culé since I was little. My parents are always proud and give me advice so that my head does not go away, which is very important. We have seen players who stand out and then they are lost because their football head is losing their minds. I am very grateful to them, that is what will keep me progressing ".
-Idol: "My idol has always been Iniesta, because of how he played. He was very clever, nobody took the ball from him. Now I like De Jong or Laudrup, that my father made me watch his videos" .
-Press: "Sometimes they put pressure with the headlines comparing you with other players. I take it as motivation, if they compare you it is because you are doing well."
-Match videos: "I watch all the matches that I can, I love watching football and, above all, my repeated matches to see in what failure" .
-House in Barcelona: "I have nothing yet. My brother is coming with me, he has studied cooking and he makes my food that way."
-Tenerife: "I'm going to miss the weather. It's always sunny here, it's always good weather. And above all, my friends, who have grown up with them since I was little."
-Soccer at school: "They always caught me and my other friend, they never let us be on the same team. Those things happen at school, it has always happened to me."
Photos from as.com