Paul George suffered from depression: "I underestimated mental health"
The forward recovered in the last game against the Mavericks from his poor performances in the bubble and reveals to have suffered anxiety and depression.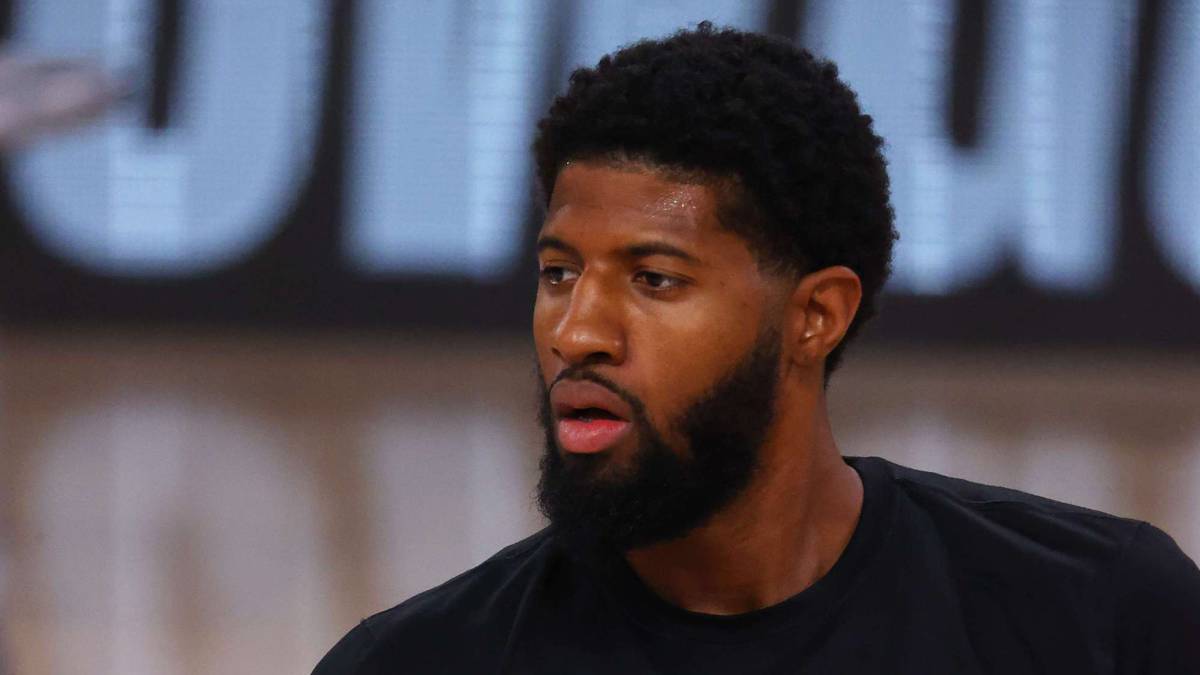 Where's Paul George? It is what many have wondered during this season and, particularly, in that Orlando bubble that combines surprises with mythical performances. Some of them, those of Luka Doncic, have been seen by George from the rival team, while he wondered where his goal and undoubted talent is, the one that has been conspicuous by his absence since his arrival and that he has only brought out in the last duel against the Mavericks, in which he has scored 35 points in 25 minutes. A performance that is the first time in history that it has been given in the playoffs (so many points in so few minutes) and that contrasts with its three previous games, in which it has been a shadow of what it was in its day. After scoring 27 points in the first game, George scored 14, 11 and 9 in the next three; in total, 11.3 average points with a very poor 21% in field goals and 16% in triples.
Paul George is, objectively and individually, a great player. However, he has not finished finding himself in the scheme of a team whose style is not defined and that has gone jerkily throughout the year, winning by inertia without convincing and, load management and injuries through, without bringing the entire squad together in its entirety in virtually no duels. Now the Clippers are supposed to explode, but the Mavs are causing them more problems than it seems and they can't quite find a style that defines them. This is coupled with the irregularity of George himself, whose natural talent contrasts with a head not completely furnished and a mentality, now 30 years old, far from those of other great stars of the competition, including his partner Kawhi. A shoulder injury sustained at Oklahoma dragged her into her late debut this season, on Nov. 14, and she has linked great performances with total disappearances where people wonder where she is. Fleeting, but irregular, something that penalizes a lot in a playoffs in which it is practically mandatory to always be well.
Now, George has revealed after last morning's victory over the Clippers that he has suffered from anxiety and depression. In keeping with other players such as Kevin Love, who already confessed similar problems in the middle of the course, the forward took advantage of the press conference to give a message that has generated impact and that partly explains his passivity and intermittency during this season. "I have honestly underestimated mental health. I had anxiety and a little bit of depression. Being locked in here (in the bubble), I just wasn't there. I have checked," the star assured. Some sobering statements that show that the players of the best league in the world are not exempt from certain problems, no matter how untouchable, at times, in the eyes of the spectator. Now, George has a chance to win the ring, the best he has ever had. At 30, you can make up for years of disappointment and some criticism, no matter how overt the consolidation. The Clippers are favorites, but they need Paul George. And if they succeed, anything is possible.
Photos from as.com