Pau Gasol, in the ideal five of the Eurobasket (2000-2020)
He is accompanied by the German Dirk Nowitzki, the Greeks Dimitris Diamantidis and Vassilis Spanoulis and the Lithuanian, and now Barcelona coach, Sarunas Jasikevicius.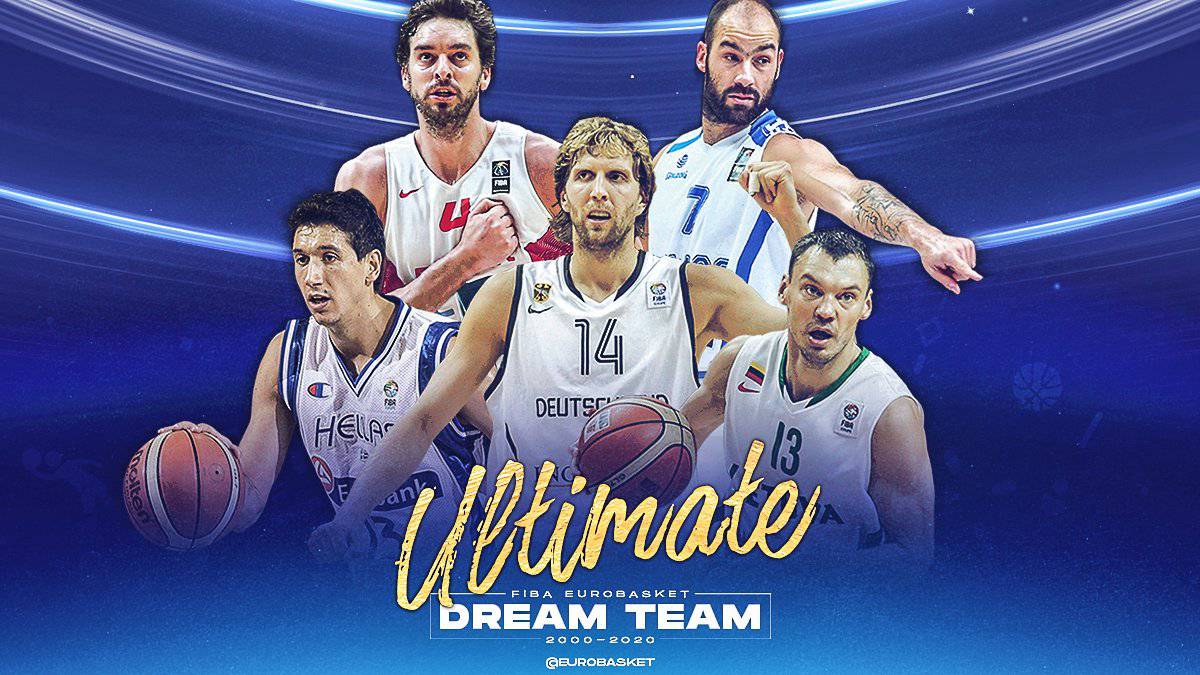 Followers from all over Europe have chosen the ideal quintet of the century at Eurobaskets. The German Dirk Nowitzki has been the player who has obtained the most votes and he is accompanied in the team by the Spanish Pau Gasol, the Greeks Dimitris Diamantidis and Vassilis Spanoulis and the Lithuanian, and new Barcelona coach, Sarunas Jasikevicius.
In recent months, FIBA Europe has asked fans to choose their historic quintets (between 2000 and 2020) from 15 different teams. In Spain, for example, those selected were Ricky Rubio, Juan Carlos Navarro, Rudy Fernández, and the Gasol brothers. Of the 80 representatives of his national teams, 24 were shortlisted for the final vote. To be eligible, they must have entered the ideal quintet of a championship and obtained at least one medal in this time.
Three times champion (2009, 2011 and 2015) and twice MVP (in 2011 it was Navarro), Pau Gasol has won in addition to those three golds, two silver (2003 and 2007) and two bronzes (2001 and 2017). With Esdpaña in the Eurobasket he has averaged 20.4 points and 8.2 rebounds in 58 games. He is also the highest scorer in the history of this championship.
Nowitzki played 49 European games in which he signed 21.5 points and 7.4 rebounds. He was the top scorer in three editions and the MVP in 2005, despite the fact that Germany lost in the final to Greece.
Jasikevicius, who delayed Spain's first gold in 2003 (he was MVP in that championship), also took bronze in 2007. He finished with 45 appearances in which he averaged 9 points and 4.9 assists. And the Diamantidis-Spanoulis connection was one of the keys by which Greece rose to the top in 2005. In addition, Spanoulis also achieved a bronze in 2009. Diamantidis played 22 Eurobasket games (6 points, 4.3 rebounds and 3, 1 assists) and Spanoulis, 38 (11.3 points and 2.9 basket passes) .
Photos from as.com