Official: Vallejo leaves on loan to Granada for another season
Real Madrid accepts a new loan until June 2021. He will play the Europa League with Granada, where he left a good memory last season.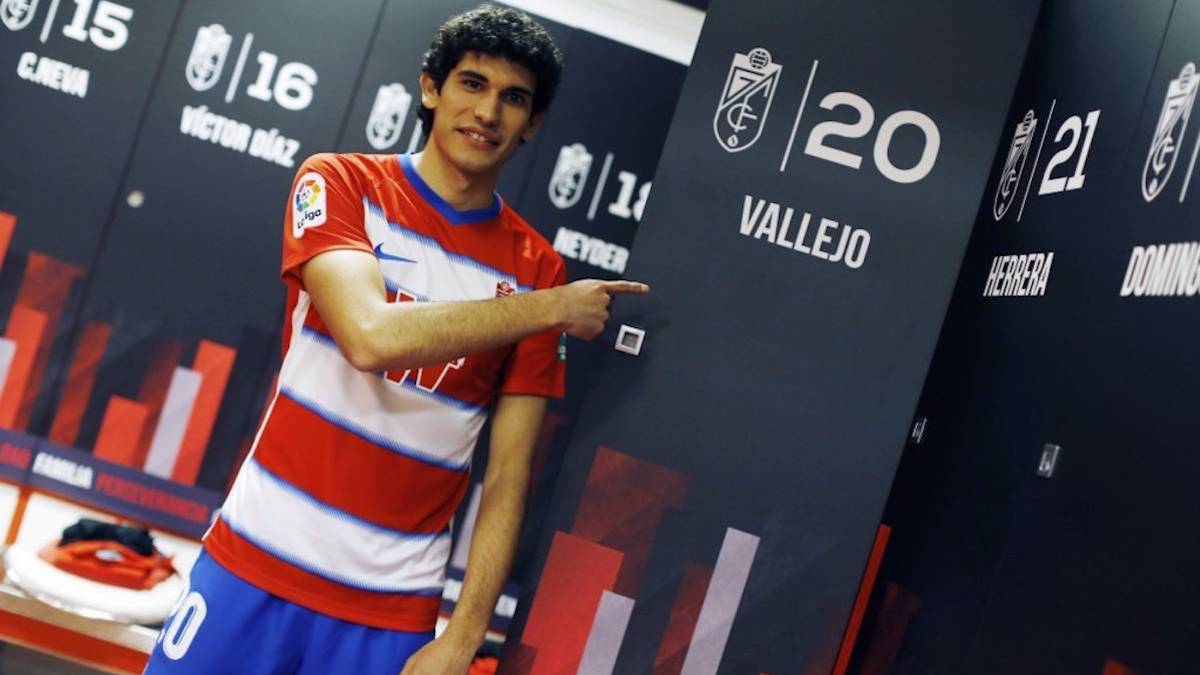 Jesús Vallejo will wear the colors of Granada again next season. It is official, Real Madrid has reached an agreement with the Nasrid team for its loan until June 2021. In this way, Vallejo will continue under the orders of Diego Martínez, with whom he was beginning to meet again and remember the footballer who made the leap to the Bernabéu.
It did not count for Zidane and a way out was sought, even in the form of a sale. As reported by AS, the main impediment was its price (Madrid asked for seven or eight million, an unaffordable amount for Granada), but when negotiating a loan, everything has been easier. Vallejo will play the Europa League, to which Granada qualified after finishing 7th ahead of Getafe and Valencia.
"I am excited only by the fact that they ask me about the possibility of staying in Granada because I am comfortable and people love me. I came to Granada with the intention of meeting again, to be able to get good feelings again and continue competing, and I believe that I have achieved it and that my values have connected very well with those of the team ", said the Aragonese, who will finally continue in Los Cármenes.
Fourth transfer
This is the fourth loan that Vallejo has received since his arrival at Real Madrid. First he went to Eintracht Frankfurt, with whom he did a good job, playing 2,265 '. After a few years of rotation in Madrid and very plagued by injuries, he left for Wolverhampton, where he did not work (only 612 '), to the point that Madrid decided to cancel his loan and, by mutual agreement with the English club, put end his loan to transfer it to Granada. There he began to meet again and regain sensations. So much so that it will repeat the formula for this year.
It does not fit in Madrid
He has only played 1,495 'with the white jersey, distributed in three different competitions. In the League he has played 941 ', in the Cup 374' and in the Champions League, 180 '. He has been sent off twice and scored a goal, against Villarreal on matchday 36 (2018-19 season) .
Photos from as.com