Official: Setién, dismissed as Barça coach
The Cantabrian left seven months after arriving without meeting the objectives, without giving the boost that the club promised, and marked by Bayern's 2-8.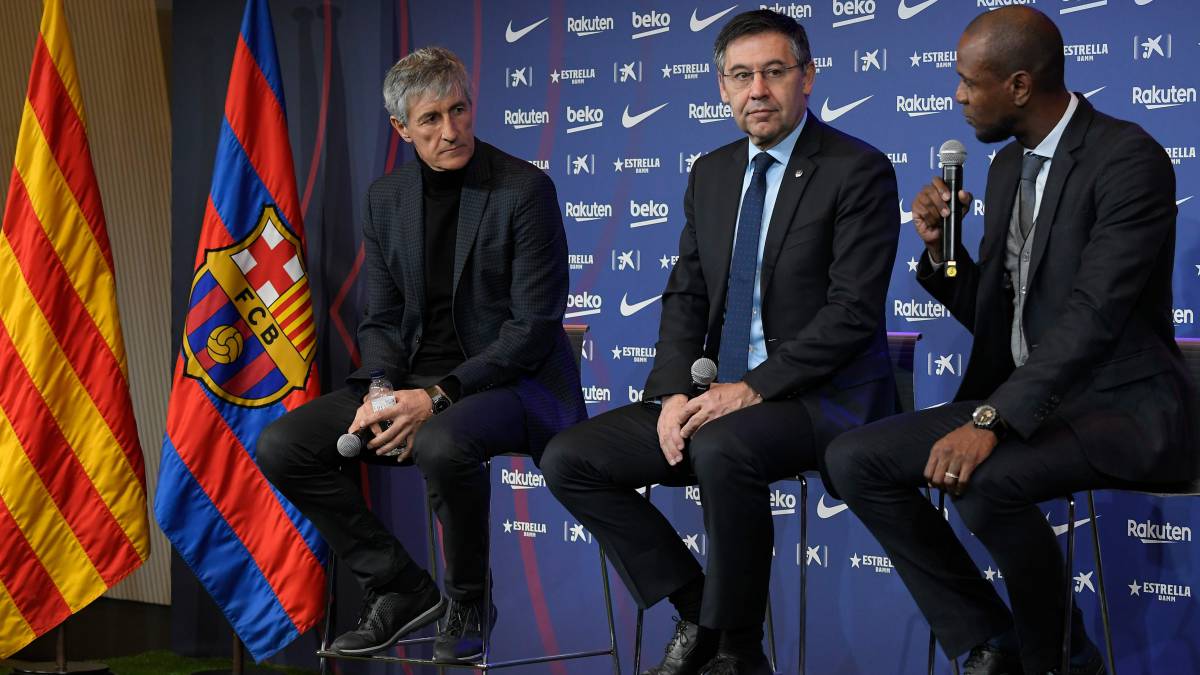 Barça announced this Monday, through the club's television channel, the dismissal of Quique Setién as Barça coach. The Cantabrian, who ate with the sports director, Eric Abidal, has only lasted seven months at the club despite having a contract until 2022, although in 2021 the new outgoing president in the elections could break the contract. Setién leaves through the back door of Barça, with a very weak record of 16 victories, three draws and five very tough defeats: in Valencia, Madrid, Bilbao, against Osasuna in LaLiga and in Lisbon.
The club statement reads as follows:
"The Board of Directors has agreed that Quique Setién ceases to be the coach of the first team. This is the first decision within the framework of a broad restructuring of the first team, which will be made from the consensus between the current technical secretariat and the new coach , which will be announced in the next few days.
Quique Setién came to the Barça bench on January 13. During these seven months, the Cantabrian coach has led the Barça team in 25 games: 19 in the League, three in the Champions League and three in the Cup.
The total balance of results that he has registered is 16 victories, four draws and five defeats ".
Setién, an emergency solution whom Barça called while he was calmly in his native Cantabria, found an opportunity he could never wait and that he has not taken advantage of. Signed, according to Abidal, to give a "boost" to the team when it came from winning two leagues with Valverde, he did not lift the team at all and, on the contrary, he is the first coach since 2008 to leave without winning a title.
The relationship with Setién's staff and his assistant, Eder Sarabia, was not fluid. His message did not get through at any time and he was being cornered by the players, who took command of the operations. They rejected their first change of system and returned to the drawing they practiced with Valverde. The defeats against Valencia and Madrid in the League generated a couple of crises in the dressing room, although the storm unleashed after the fall against Osasuna. Then, Setién was on the verge of being dismissed and of not facing the Champions League as coach of Barça. After a meeting with Messi, he held on in office. His dream, to walk with the Champions League among the cows, ended in a nightmare with a 2-8 that both he and the players will have to carry throughout their careers.
Photos from as.com