Official: Kubo, to Villarreal
The yellow club launched a hook on social networks alluding to Japan and later confirmed the signing. He arrives on loan for a season.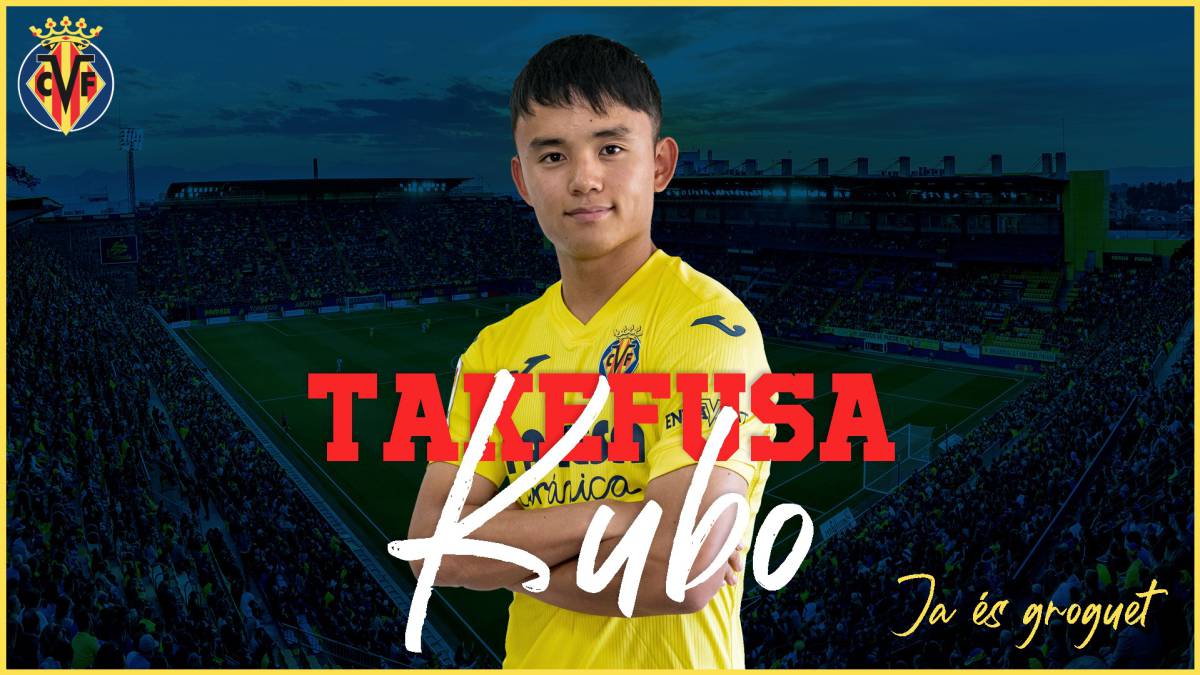 Take Kubo is officially a Villarreal player for the 2020-21 season. The yellow club has launched a hook on its social networks by publishing an image of the rising sun, without text, alluding to Japan, the country of origin of the midfielder that Real Madrid will give up for this season, as AS has been reporting in the last week. Later, he uploaded a GIF in which Homer Simpson appears solving a Rubik's cube, by the footballer's name. Minutes later, he confirmed his arrival. "I am very happy to be able to arrive at Villarreal, I hope we can have a great year together. Greetings to all the Groguets and Endavant", assured the player in his first words.
Kubo is the first signing that Villarreal has announced this week but not the last since, as AS announced last night, exclusively, Parejo and Coquelin will also be yellow after Valencia has reached an agreement with Villarreal for the transfer of both footballers.
In this way, Kubo will play for Villarreal this season, who will pay 2.5 million for the loan for this season. The Japanese player will be ready to start the preseason with Unai Emery who is delighted to have the footballer.
Photos from as.com