Odegaard: "Here you have a txuri-urdin forever"
The Norwegian wanted to say goodbye to Real Sociedad and his fans before joining Real Madrid. He claims to feel like "one more squad" of the San Sebastian club.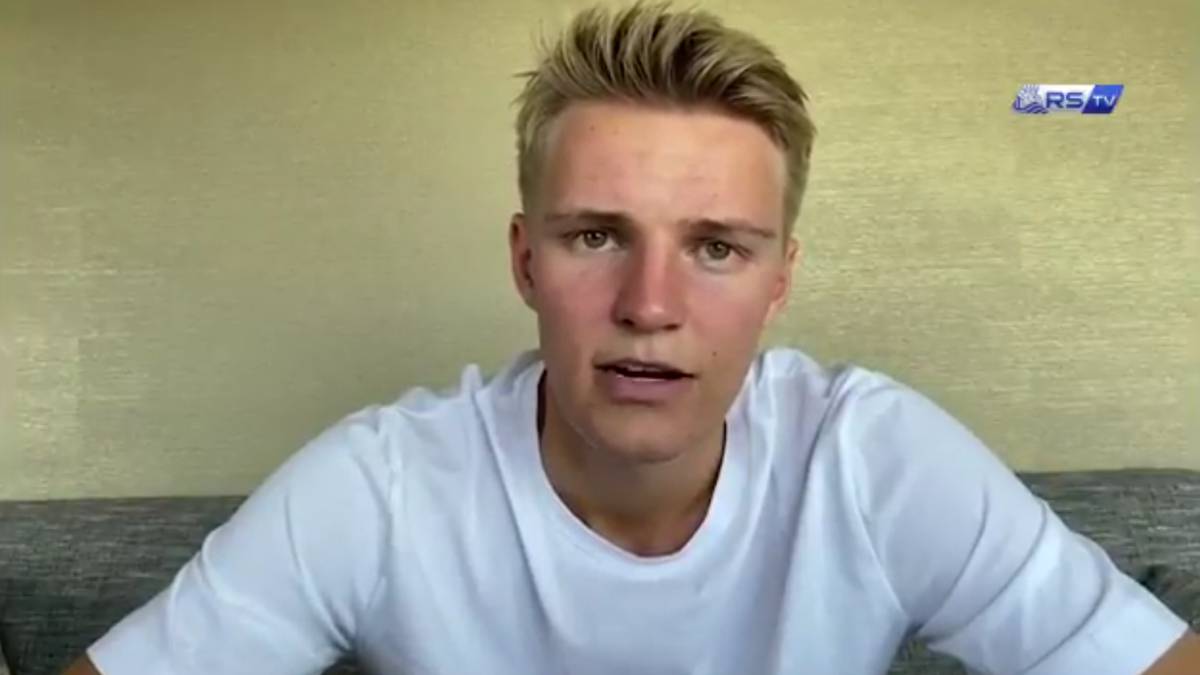 Martin Odegaard will play next season for Real Madrid. Zidane called him and told him that he was counting on him. But before returning under the mantle of the French coach, the Norwegian wanted to say goodbye to what has been his club this season, Real Sociedad. Odegaard arrived in San Sebastián after spending two years on loan in Holland, and in Donostia he has finished exploding as a player, which has made him deserve a place in Zidane's plans.
"Kaixo family txuri-urdin. I want to send you this farewell message, but above all to thank you for what has been an unforgettable year for me ", the Norwegian begins by saying in a video that the San Sebastian club has uploaded to its website, where its best moments with the zamarra appear realistic. "I have lived great moments with this shirt, since the presentation, my first goal at Reale, qualification for the Cup final and for the Europa League…", he continues.
He has not wanted to forget the fans that have made him "feel like one more youth squad. All the affection that you have shown me in the field and on a daily basis I will never forget it ". He also wanted to thank "the club for the trust they put in me and all my teammates and staff who have helped me to be better day after day." Finally, he wanted to say goodbye, remembering the affection he will keep for the club: "The time has come to say goodbye, but here you have a txuri-urdin forever. Agur eta aupa reala ".
"We will never forget what he has made us enjoy"
Along with the Norwegian's farewell video to the fans and the San Sebastian club, Real also wanted to have a word of thanks to a footballer who has helped the team to return to a final of Cup and Europe. The Norwegian, who in recent months played injured in the knee in order to help the team in its goal of qualifying for Europe, will be fondly remembered in San Sebastián.
"It is difficult to get so deep in such a short time, but Martin Odegaard has succeeded. The left-hander leaves us to return to Real Madrid, but we will never forget everything that has made us enjoy this unforgettable season. His goals, his football, his character, his effort and his humility have made Martin be remembered with immense affection by the entire royalist family. He himself wanted to thank all that love in this video. Eskerrik asko, Martintxo, and we wish you the best for your future, "the club wrote.
Photos from as.com