Odegaard puts Madrid ahead: he will not be called up with Norway
The Norwegian went to Valdebebas in the morning to check his right knee, which still causes him discomfort. He prefers to start the preseason in Madrid.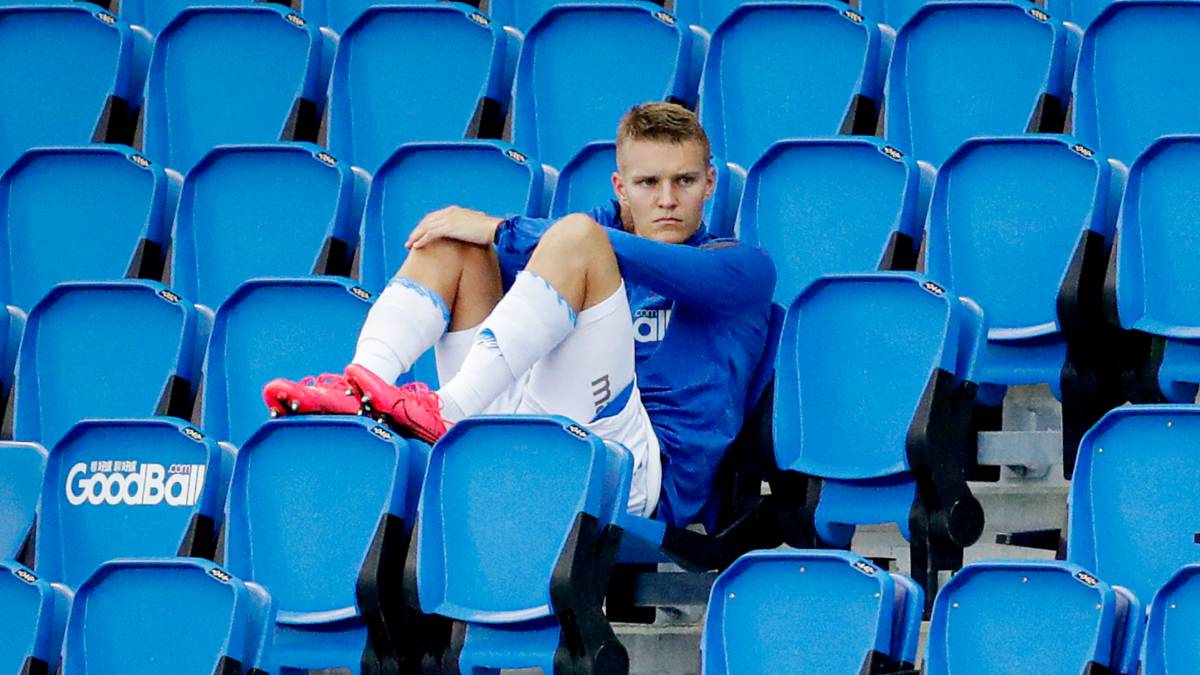 Real Madrid already knows that Odegaard will be working with the white team from the first day of preseason. The Federation of Norway has released the player from being called up for the two matches that his team has soon, against Austria and Northern Ireland, both belonging to the League of Nations. It has been Odegaard himself, according to the Madrid medical service, who has requested not to be summoned to be able to start the preseason from day one and to be able to fully recover from his problems in his right knee.Knee problems
Odegaard ended last season with serious physical problems: he suffered a patellar tendinopathy in his right knee that led him to infiltrate several times to avoid pain and thus be able to play for Real Sociedad, where he played on loan during 2019-20. At the end of the course, the decision was whether to undergo surgery or opt for a conservative treatment; the second possibility was finally chosen, in the hope that the problem would resolve and that he would be able to play again without pain. The Norwegian has improved, but is not yet 100% .
After the end of the 2019-20 League, he traveled to Barcelona to visit the Teknon Medical Center, where his condition was evaluated. Then he took advantage of his vacation in his native country and, after several weeks of rest, he got down to work and traveled to Sierra Nevada to exercise at the High Performance Center in the town of Granada. His objective was twofold: to exercise and recover his knee as much as possible and to arrive at the start of the preseason in the best shape to convince Zidane that he can be one of the starters in midfield.
Odegaard went through Valdebebas
This Friday, Odegaard went through the Ciudad Deportiva de Valdebebas to undergo a review by the medical team and the Real Madrid physiotherapists. Among all, they came to the conviction that the player should not attend the international double appointment of the first week of September, a decision with which the Norwegian Federation agreed and that shortly thereafter announced on their social networks. Odegaard will start working with the rest of his colleagues on Monday, although on Sunday he will undergo the mandatory PCR tests to verify that there are no coronavirus infections within the white staff.

Photos from as.com